The Best Summer Activities in the Real Florida!
Summer is here! Days are hot, nights are warm, kids are out of school and you're probably wondering if there are any fun things to do that the whole family will love. There are! Read on to discover the best summer activities in the Real Florida.
Glamping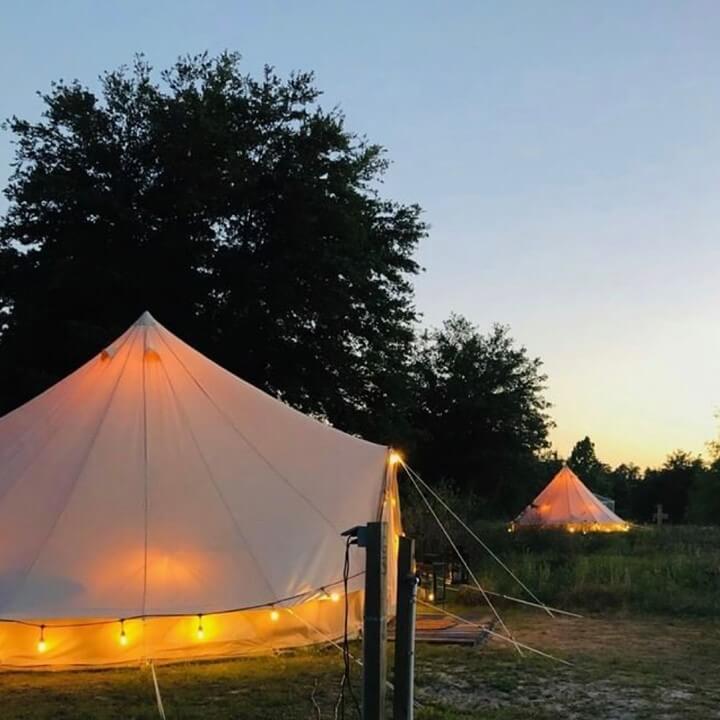 Nothing says summer like sitting around a campfire, roasting marshmallows, telling ghost stories and falling asleep under the stars. If you're a camping pro or just want to give it a try, we recommend glamping at Lake Louisa State Park. Available year round, glamping sites are complete with comfy mattresses, air conditioning, electricity and interior tent lighting… the list goes on. Perhaps best of all, the tent on your site is already set up when you arrive. During the day, explore Lake Louisa State Park on land via hiking or biking trails, or from the water on kayak or paddle board. Guided horseback tours are also available! Overall, glamping here is an unforgettable experience that'll have you dreaming of returning again and again.
Kayaking & Paddle Boarding
Love being on the water? Grab your kayak or paddleboard and launch from any one of Lake County's public boat and kayak launch ramps. Need equipment? Rent a kayak from the Lake County Water Authority, or if launching from a nearby state park call ahead to see if they offer rentable equipment. When you're out on the water, take in the sights and sounds of nature, pristine waterways, lapping waves and the rustle of the trees to wildlife like turtles sunning on logs and seeing the fish jumping from the water.
With more than 1,000 named lakes, Lake County has also developed a series of Blueways, which are sort of like trails but found on the water. Check out a map of the area's Blueways and make them part of your next trip!
Nearby state parks include:
Alexander Springs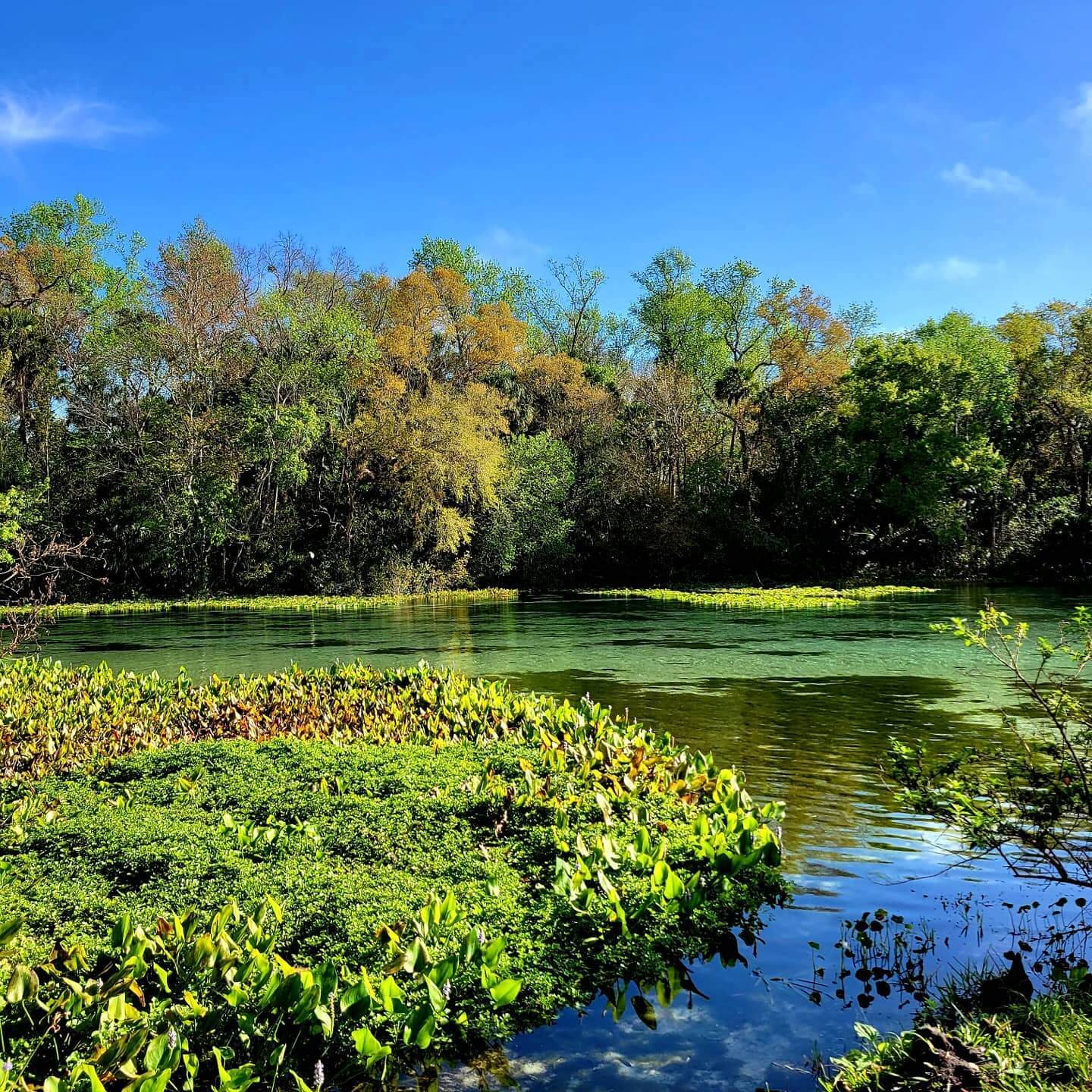 Located in the Ocala National Forest, Alexander Springs sits just south of Astor in the small town of Altoona. This first-magnitude spring is one of 27 pristine springs in Florida, and the water here stays a cool 72 degrees throughout the entire year. The park features a swimming area as well as a roughly 6-mile kayak and paddleboard run. Scuba diving is also allowed. Camping is available, too, including tent and traditional camping as well as RV spots.
If hiking and birding is more your thing, check out the scenic trails to see beautiful flora, native bird species and more.
Splash Pad Parks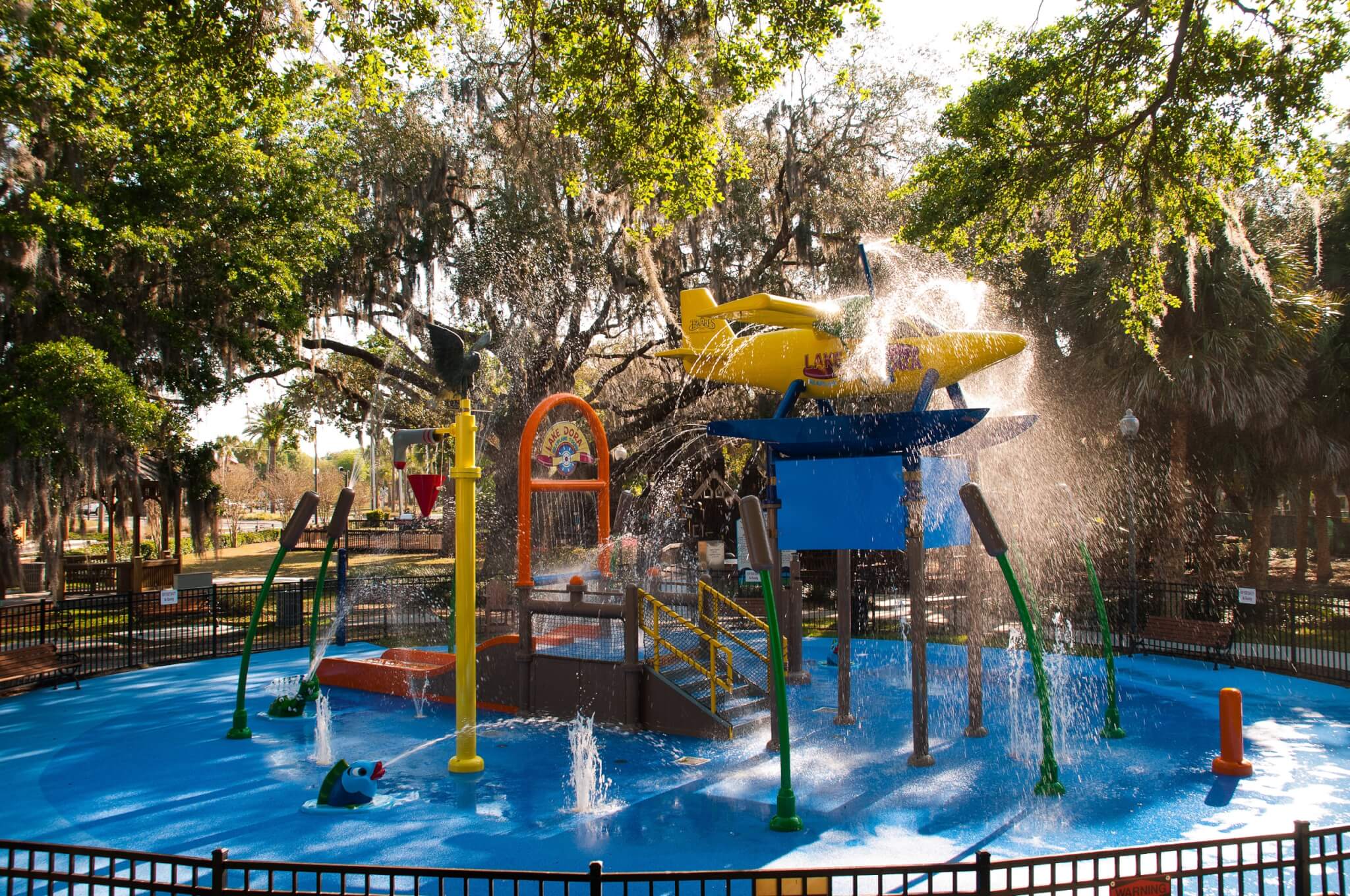 If you've got little ones, you know how fun and easy an afternoon at a good splash pad can be. With so many parks in Lake County, there are a lot to choose from. If you're in or near Tavares, check out the splash pad at Wooton Park. It's right on Lake Dora, so you'll probably spot some boats or seaplanes during your visit. And if you get hungry, check out any one of the delicious restaurants within walking distance.
Clermont has some great splash pads, too. Check out Champions Splash Park on the southern shores of Lake Minneola by downtown Clermont.
Rogers Park Splash Pad in Leesburg is also an option, as is the splash pad at Venetian Gardens, also in Leesburg.
Boating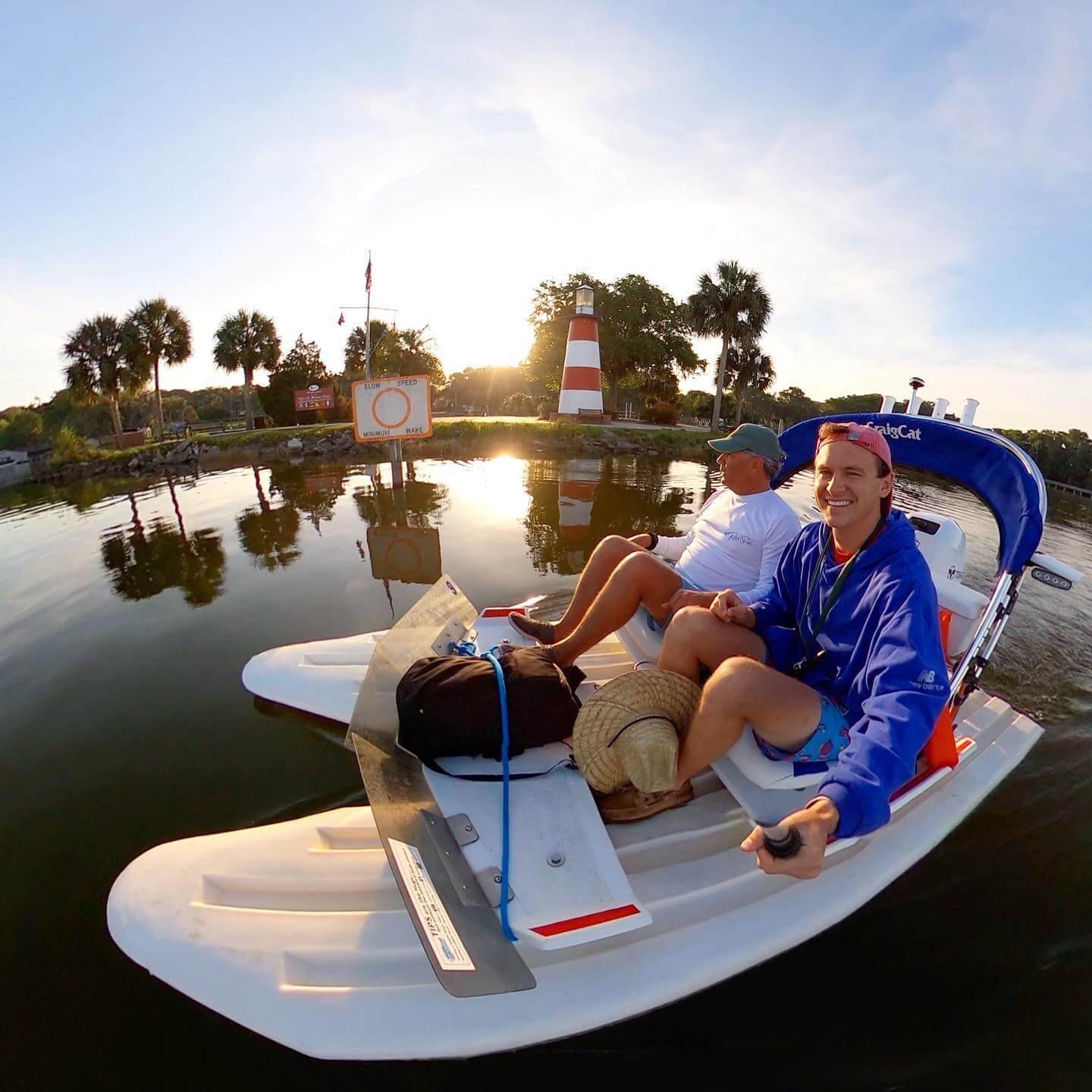 Boating is BIG in Lake County, from owning and renting them, to enjoying a wide range of boat tours. If you own a boat, there are many boat ramps to launch from into more than 1,000 named lakes. Renting a boat and enjoying a day on the lake is an option, too, and water activities are endless. Enjoy picnics on the water, jet skiing and more. There's also the option to hire a fishing guide and fish the famous Harris Chain of Lakes. A guide can take you to the best spots and almost guarantee a catch as you fish to your heart's content.
If you prefer to let someone else handle the boat while you have a great time, look into a boat tour. Book with Premier Boat Tours of Mount Dora for a great tour of Lakes Dora and Eustis as well as the canal that connects them, the Dora Canal. Known as the most beautiful mile of waterway in the world, this tour will open your eyes to some amazing things.
You can also catch a guided tour and see the area by cat boat. These two-person catamaran boats are propelled with a motor that you control, so you can move at your own pace up, down and through Lake County's waterways. Tours are narrated and guided by professional tour guides via connected sound systems so you can learn about the area while having fun on the water.
Have something more romantic in mind? Book some tickets on the Dora Queen, a restored paddle wheel boat that launches from Tavares and traverses Lake Dora. Most cruises are offered in the evening and feature amazing sunset views, entertainment and more. Afternoon cruises are also available on select days. Some cruises include food items, and additional drinks are available to purchase at the two on-board saloons.
Seaplane Tours
Have a love of flying or know someone who does? Book a flight with Jones Brothers & Co. Air and Seaplane Adventures. They offer a variety of air tours to fit any budget, from 'splash and dash' tours over Mount Dora and Tavares, to aerial tours of nearby cities and attractions. Sunset tours are also available! If you're looking for something a little lengthier, check out their list of excursions, which includes a world famous seaplane bar hop! They also provide day trips to areas throughout Florida with popular destinations like Clearwater Beach, Cedar Key and Key West.
Wine & Dine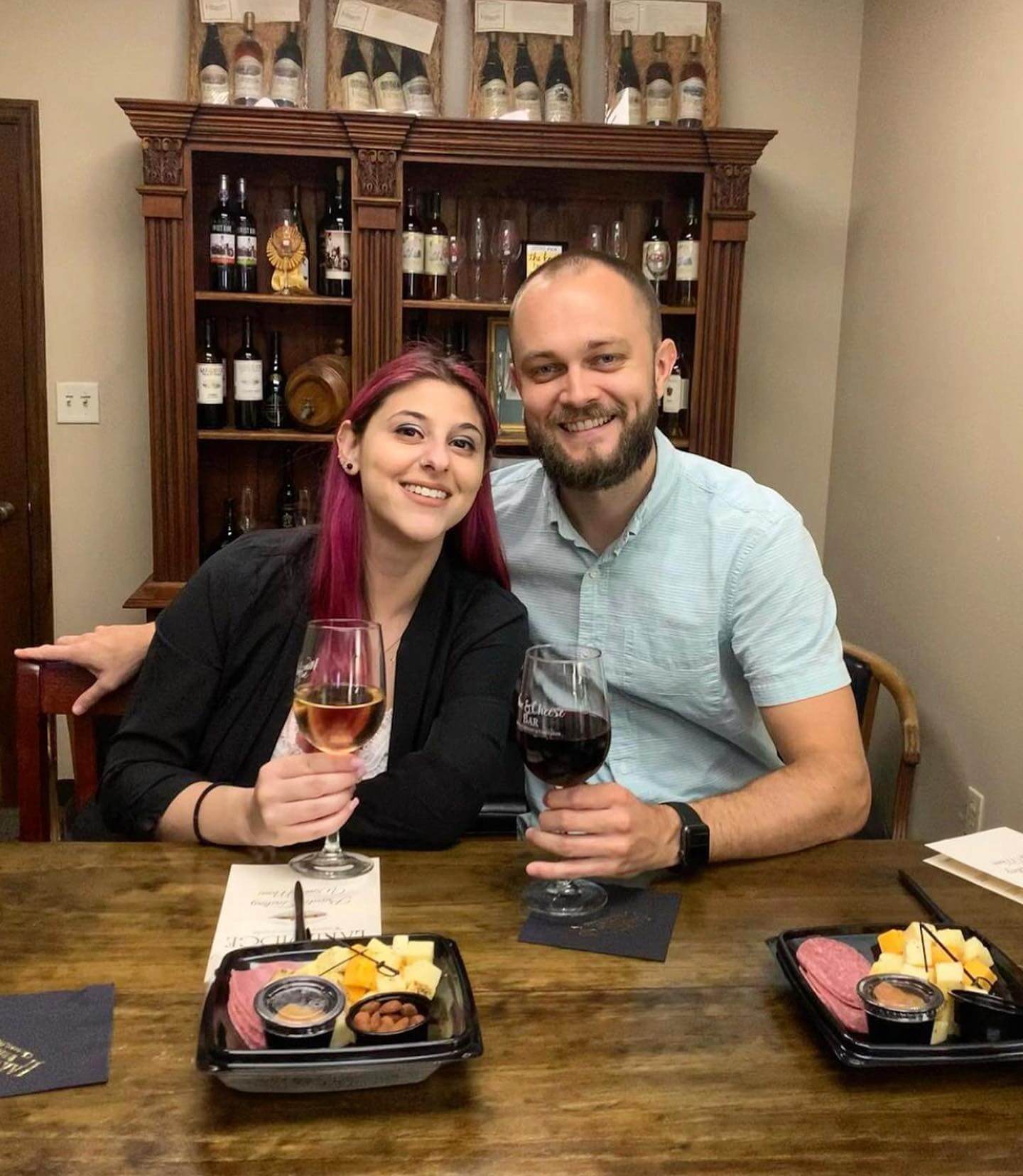 Lake County is also a great destination for foodies, and there are lots of amazing restaurants here along with a growing brewery scene. For food, check out Pisces Rising or Goblin Market in Mount Dora, and head to Wolf Branch Brewing for a drink or two when you're done eating. In the Clermont area, try Lily's On The Lake for casual atmosphere and delicious seafood, fine dining at The Southern on 8th, or The Crooked Spoon. If you're looking for a great brewery in the Clermont area, check out Suncreek Brewery or Clermont Brewing Company. There are tons of other great restaurants, too, so check out what's nearby in Tavares, Howey-in-the-Hills, Astor, Lady Lake, Leesburg and more! We know you'll find something mouth-wateringly delicious.
For an amazing glass of wine, there's no better place than Lakeridge Winery & Vineyards. Located in Clermont, this vineyard grows a wide variety of grapes to make crisp chardonnays, smooth cabernets, tasty blends of red or white, cream sherry, and a whole lot more. Take a free tour of the winery, and, if you visit on a weekend, stay a while and enjoy the live music and festivities of Weekends at the Winery!
Did we forget anything? Let us know your favorite summer activity in the comments!