Free Things To Do in Lake County, Florida!
Whether you're on a budget or not, free things are pretty awesome. Free food? Always. Free samples? Of course. Free admission to places you love? Absolutely. So when it comes to things to do, we've put together a list of freebies in Lake County, Florida that'll get you pumped. Get ready for fun times!
Wine
One of the best wineries in all of Florida, or even perhaps the entire east coast, is right here in the Real Florida. Lakeridge Winery & Vineyards in Clermont creates a wide variety of wines, from dry to sweet, red to white, sparking and more. With so much to choose from, wouldn't it be nice to try them for free? You can! The winery is open seven days a week and offers free wine tastings and tours every single day. Find a new favorite chardonnay or cabernet, try the port and cream sherry dessert wines, sip the Chablis and even the semi-sweet rosé. They even have a Napa Cabernet variety created with grapes from the vineyard's Napa Valley location.
To get the most out of your trip, visit on a weekend and enjoy the free Weekends at the Winery event. These regular weekend events are held on Saturdays and Sundays, weather permitting as they're outdoors on the sprawling lawn shaded by large Florida oak trees. Events usually include live music, and visitors can purchase food and drinks from on-site food trucks and the wine bar. Check the event page for up-to-date information on food trucks, bands and other festivals!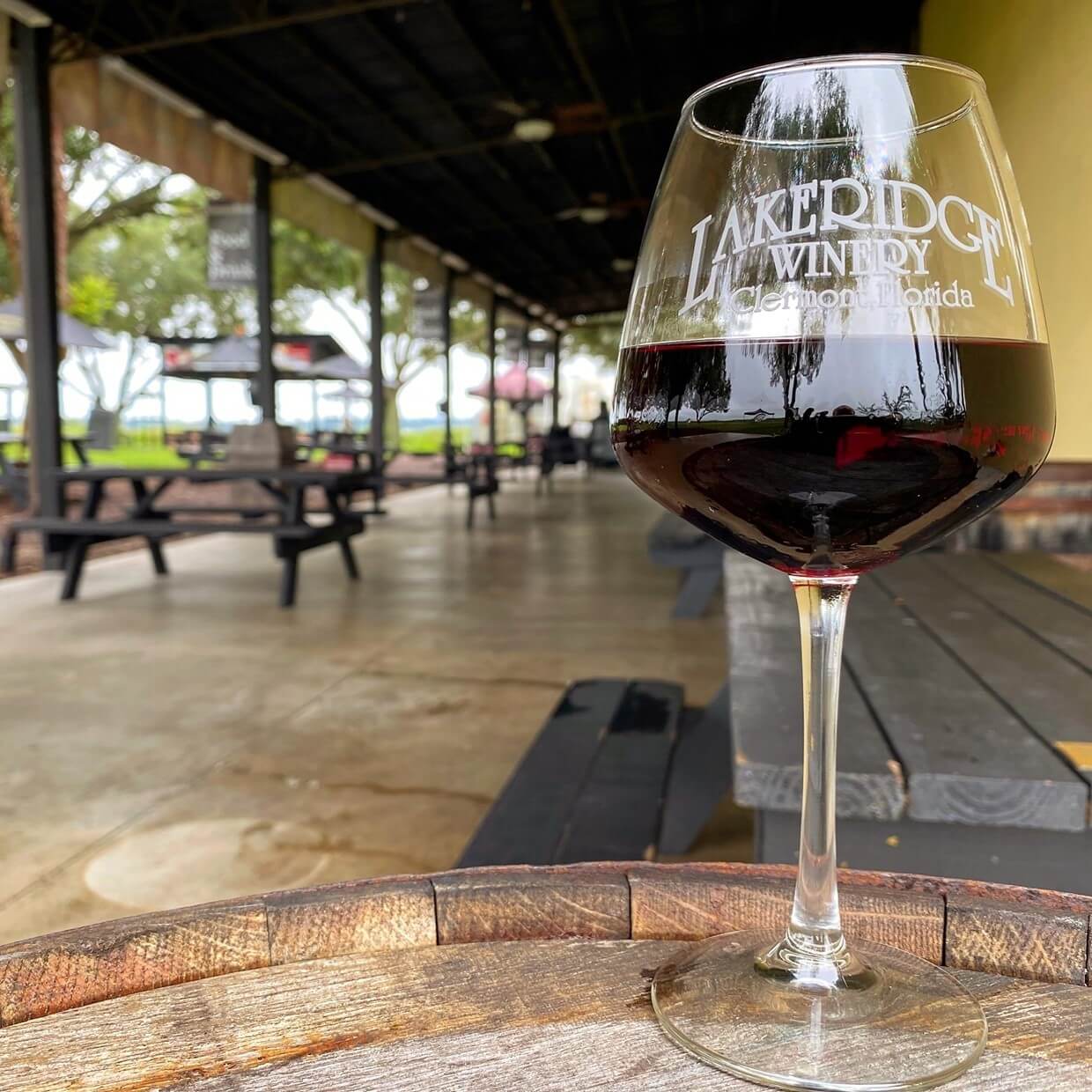 Hiking
When we think of hiking, we tend to think of elevation changes and great views, and most places in Florida just can't deliver. But there's one place that does deliver, and in a BIG way. The Green Mountain Scenic Overlook and Trailhead is the start of a 3.4-mile hike in Minneola, and it's one of the highest locations in peninsular Florida. Park your car at the trailhead (where you'll also find clean bathrooms) and walk up to the overlook to see awe-inspiring views before you start your hike. From the top, you'll look out above the trees and see a variety of birds through the breathtaking landscape. On a clear day, you just might be able to see across Lake Apopka and out to the Orlando skyline.
Highlights of the Green Mountain hike include Florida's longest series of trail switchbacks that take you through the terrain while making it easier to hike (and bike!) in and out of the Lake Apopka floodplain. This trail connects to the Lake Apopka Loop Trail, too, which includes an equestrian-friendly 6-mile loop on Clay Island. Note that equestrians may not access the Lake Apopka Loop Trail from the Green Mountain Trailhead location.
There are quite a few other trails in Lake County as well, with many at nearby parks and preserves. While they may not have the elevation changes of Green Mountain, they are just as fun to hike. Visit P.E.A.R. Park in Leesburg (also known as Palatlakaha Environmental and Agricultural Reserve Park) for a 3-mile easy to moderate hike through shaded pathways, and throughout the hike you can spot native plants as well as birds and other wildlife. Also in Leesburg, check out the more than 5 miles of trail at Flat Island Preserve. At this park, hiking is free but there is a charge for canoe and kayak use as well as camping.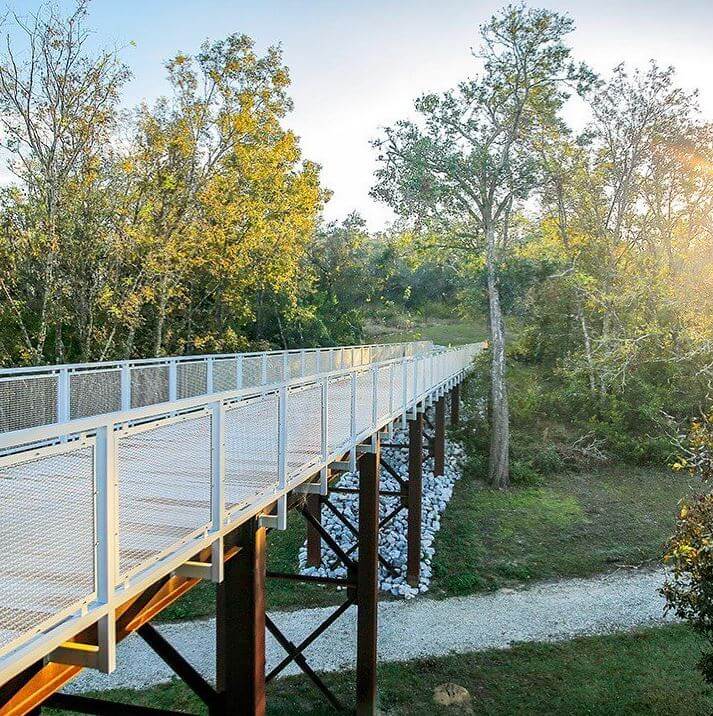 Kayaking & Paddleboarding
Speaking of the water, kayaking and paddleboarding are two great activities! If you have your own kayak or paddleboard, there are boat ramps all over the County from which you can launch for a fun-filled day on the water. If you don't have your own equipment, check out the Lake County Water Authority. They provide day-use kayaks at several preserves and parks throughout the County, including Crooked River Preserve, Flat Island Preserve and the Lake Norris Conservation Area, among others. There is a required application and a $50 deposit per vessel, but you'll get it back upon safe return of the kayak and other equipment. For more information, call the Lake County Water Authority at (352) 324-6141.
You can also rent kayaks for a small fee from several state parks in the area, including Lake Louisa State Park and Lake Griffin State Park.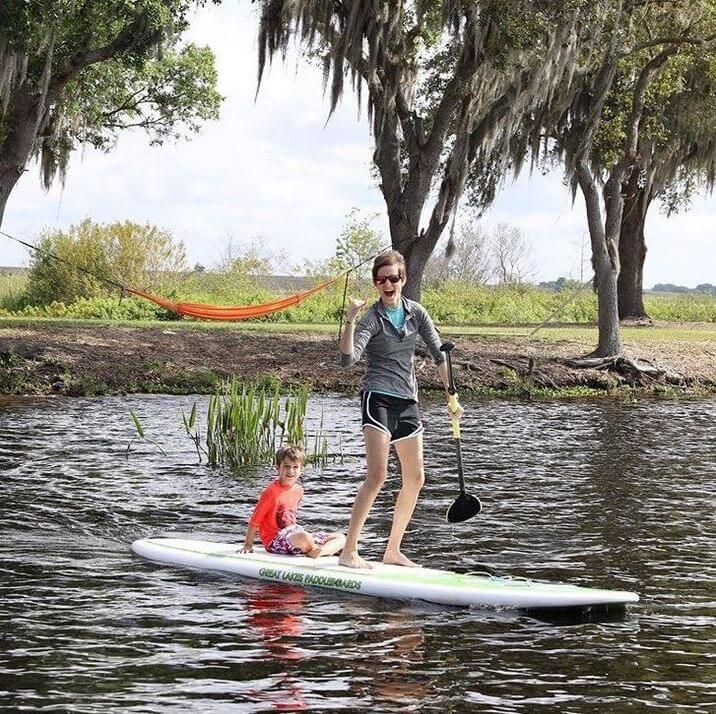 Beautiful Spaces
Lake County and the Real Florida have a ton of beautiful spaces to enjoy, including waterfront parks. Pack a picnic and drive to Venetian Gardens in Leesburg. Sit under the covered pavilion or spread a blanket on the grass under some shade trees for a peaceful afternoon. Or visit downtown Tavares and stroll along the shores of Lake Dora from the new ecological park down to Wooten Park, and watch as seaplanes take off and land from the nearby base. Ferran Park in Eustis lines the eastern shore of Lake Eustis, and here you'll find a large children's play space as well as a quarter-mile boardwalk that offers four gazebos with benches. The Alice McClelland Bandshell is here, too, so you may just stumble upon some live music during your trip!
Looking for something a little more unique? Head to Mount Dora and visit Grantham Pointe to see Florida's only navigational inland lighthouse. It only stands 35-feet tall, but it extends out into Lake Dora and provides some absolutely stunning sunset views. Palm Island Park is nearby, so pack a picnic or take a stroll along the boardwalk through a wooded nature area.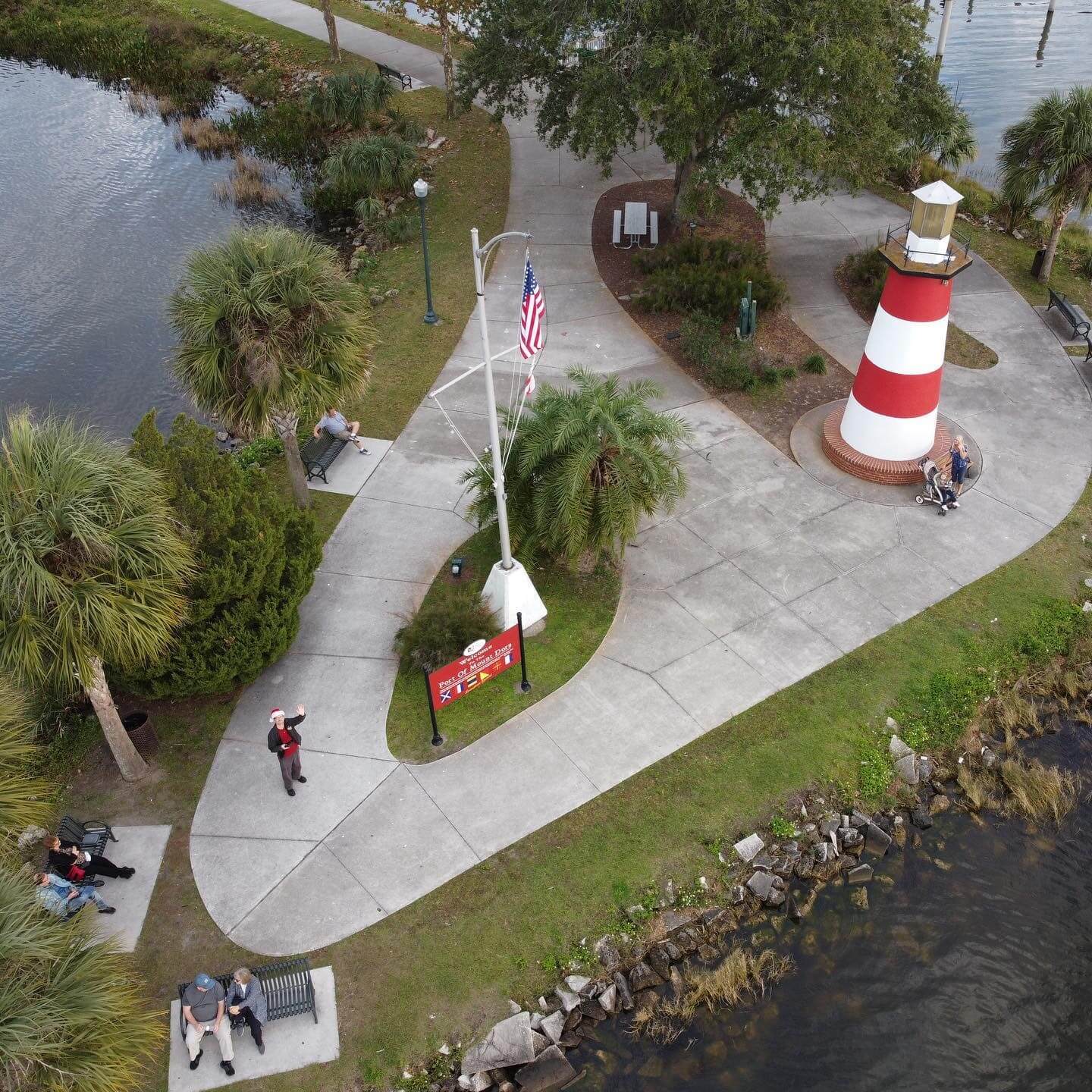 Festivals
In the mood for a little more excitement? The Real Florida area often plays host to some well-loved festivals like the Mount Dora Arts Festival. This fine arts festival welcomes nearly 300 artists from all over the world, and visitors come from all around the state to view and purchase their art. Upcoming festivals include:
Also popular is the Mount Dora Craft Fair, which happens annually in October, and the Leesburg Bikefest happening April 28-30, 2023. Georgefest, the state's longest running festival celebrating George Washington's birthday, takes place annually in February, while the Eustis Busker Festival takes place each March. Also in Eustis is the First Friday Street Party, which happens year-round on the first Friday of each month from 6 – 9 p.m.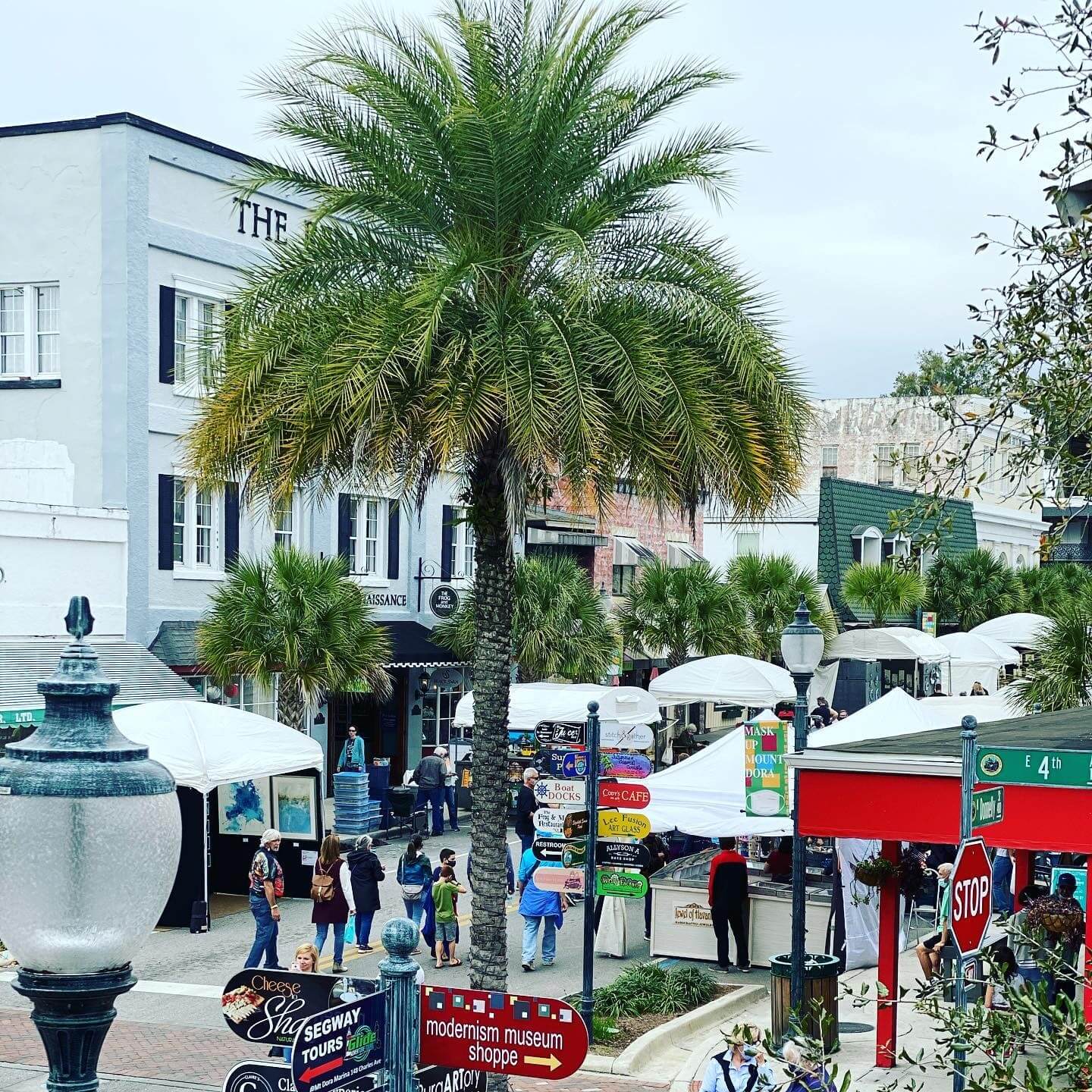 There are tons of free things to do all over the area! Whether it's getting away with family or friends, or if you just want to take a solo trip to check out some cool stuff, the Real Florida is here for you.