Explore Astor, Florida
Tucked away in the northern end of Lake County, among the trees of the Ocala National Forest and along the shores of the St. Johns River, lies the little town of Astor. Life here is lived on the river, and though on the smaller side at just 2.6 square miles, there is a lot to do in this Real Florida town. Check out all the details in this blog and see if Astor is a good fit for your next trip.
Cruise Down the River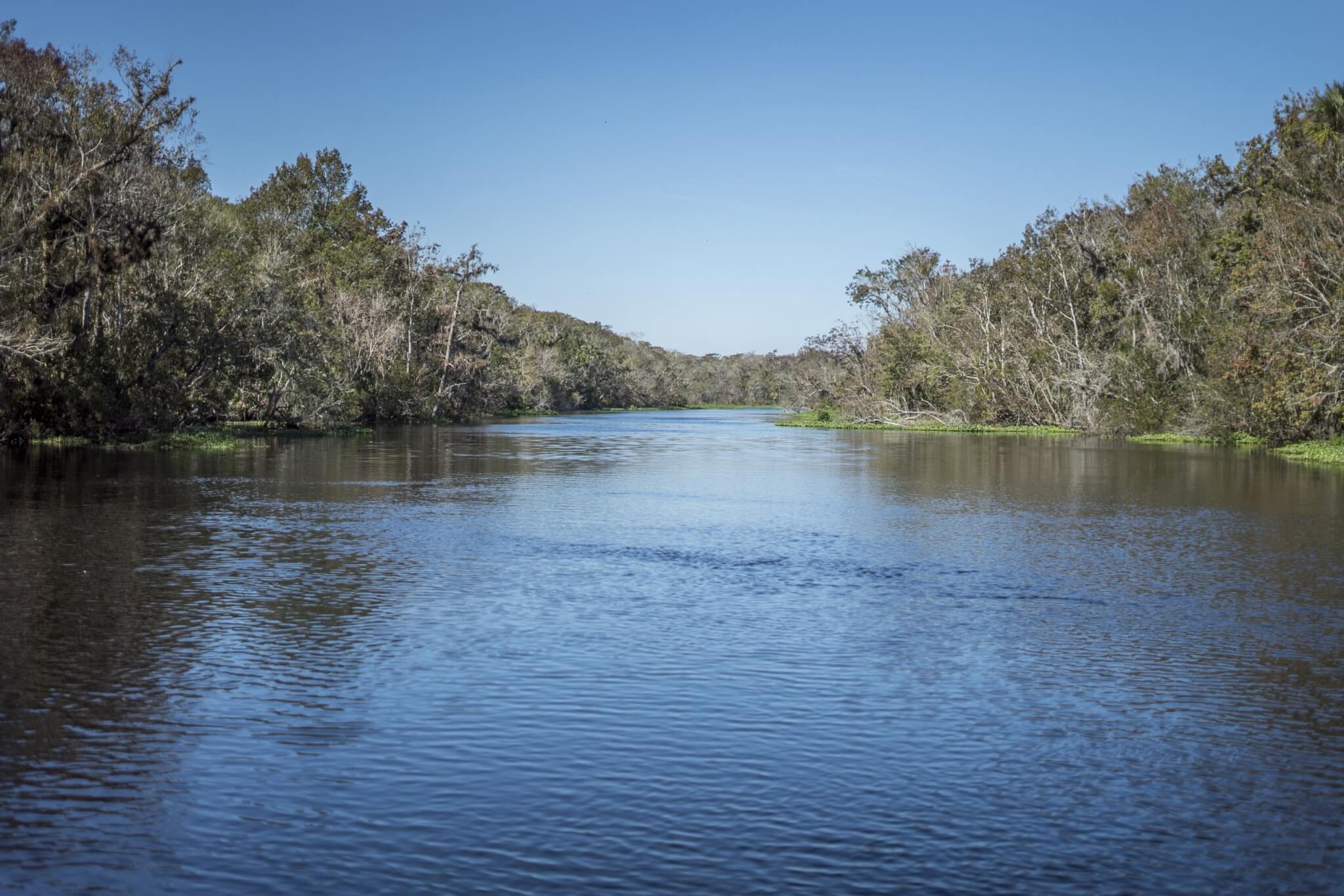 For many, Astor's appeal lies with its water. There are more than 1,000 lakes and rivers in Lake County, and the St. Johns River is one of the major thoroughfares. This north flowing river empties into the Atlantic near Jacksonville, and boaters, those who love to fish, and nature enthusiasts alike all enjoy taking to the water in and around Astor on a beautiful day.
Where can you launch and/or dock your boat? Boats in tow can launch from the Astor Boat Ramp, but boat rentals are also available from local vendors like Castaways on the River. If you're visiting Astor by boat, dock at the Astor Bridge Marina. It offers 60 slips within a completely sheltered bay and offers a range of docking amenities as well as riverfront seawall docks.
If you're content with letting an experienced captain take the wheel, join a tour with St. Johns River Tours. They offer seasonal tours twice daily launching from the Blackwater Inn.
Take a Dive into a Natural Spring
Dip your toes or jump right into the crystal-clear spring water at Alexander Springs State Park. Just south of Astor on Highway 445 in Altoona, this is one of the world's most pristine springs. The water is a chilly – or refreshing! – 72 degrees year-round, so it's perfect for swimming in the summer and kayaking or paddle boarding in the cooler months. It's also a great location for shore-accessible snorkeling or scuba diving.
Alexander Springs State Park also has RV and tent camping sites, hiking trails, picnic areas and more, including a fishing area located downstream from the swimming area. Check it out during your trip to Astor – you won't regret it!
Where to Eat
There are a handful of restaurants to choose from in Astor, and a local favorite is the Blackwater Inn for its panoramic views of the river. The menu features a range of seafood, chicken and beef, but also has a few lighter options for vegetarians. Upstairs you'll find Williams Landing, a casual option for drinks and lighter fare. For those who are hungry and tired, keep in mind that the Blackwater Inn is not actually a place to rest your head. We'll tell you about where you can get a good night's rest in the next section.
Another great local restaurant is Sparky's Place. Offering breakfast, lunch and dinner, this casual dining option is a delicious choice when you're in town. Castaways Restaurant is tasty as well, offering burgers, sandwiches, wings, seafood and more enjoyable bites to eat – and drink! Their Facebook page isn't updated, but they are open and ready to serve you some amazing food.
Where to Stay
Looking to stay a while in Astor? There are several options for nightly stays available to you! Castaways on the River has several options to consider, including rentable one, two and three bedroom cottages, one and two bedroom motel rentals for smaller groups, and boat slips complete with electricity for those who have space and amenities in their personal boats. Boat slips vary in size and can be covered or uncovered. It's best to call ahead for any of these options to make sure you and yours can be accommodated.
Rooms are also available at the Big River Marina and Lodge, with booking accessible through several sites including Priceline.com.
There are a few camping options, as well. Just across the river you'll find the St. Johns River Campground, which has RV spots and tent campsites as well as cabins. Slightly further north is Parramore's Campground, a fish camp and RV resort that also has a wide range of cabins available.
When you're ready to explore Astor and the Real Florida, it's here for you.