"You may get dirty; very, very dirty."
Splashing an ATV through Florida mud on a rainy day is a classic, southern pastime. Started by Kevin Jowett, Revolution Off Road is an adventure park that offers exhilarating experiences from ATVs and Jeeps, to fishing and archery.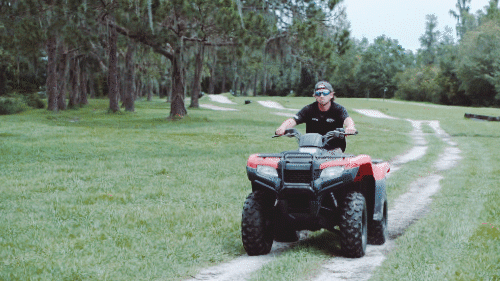 "There's so many people who want to do a motor sport, but they want to do it in a safe environment," says Kevin, "We have trained guides, we supply safety equipment, and we're a family environment that still brings a lot of excitement."
Feel the wind with the Revolution ATV experience, which is set on 220 acres of tracks and trails which may include mud holes, dry sandy tracks, and even some hills (depending on the weather conditions). They've also designed a 2-mile track where you can test your skills with twists, hill climbs, and steeply-banked turns on powerful buggies. You don't need to be experienced to ride automatic ATVs or buggies, but they do advise riders to have good health without back or neck injuries.
If you're bringing family along, the Myakka Adventure Experience might be a perfect fit. This family ride takes place on a Deuce-and-a-Half Army truck with 20 seats up top for a bird's eye view of the 220 acres of property. Or maybe you'll want to try out their Mucky Duck experience which allows you to ride an 8 wheeled amphibious vehicle. It has the ability to drive over all types of terrains, and you can even float across the water!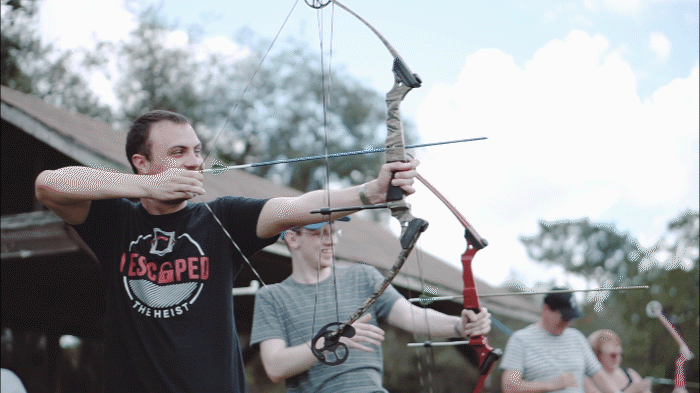 If riding vehicles all day "drives" you crazy, try out the archery lessons or the clay shooting activity that Revolution Off-Road provides. The introductory archery lesson will teach you target range etiquette and safety practices. Not to mention clay shooting, which is a recreational and competitive activity where participants, using shotguns, attempt to break clay targets flung into the air.
Having a variety of attractions does bring tourists to the property, but Kevin mentions how he also wants to pay close attention to Lake County locals.
"With the way central Florida is growing, we're getting more locals." says Kevin, "We have regulars who come back often and want to get away from some of the Orlando parks."
Whether you're visiting the area or an Orlando local, be ready to get down and dirty whenever you visit Revolution Off Road! Book your next session at https://www.revolutionoffroad.com/ and for more exhilarating spotlights, check out http://www.visitlakefl.com/ If you haven't already, check out the Love Lake Life video of Revolution Off Road below!