To this Mount Dora pastry shop, life is what you BAKE of it!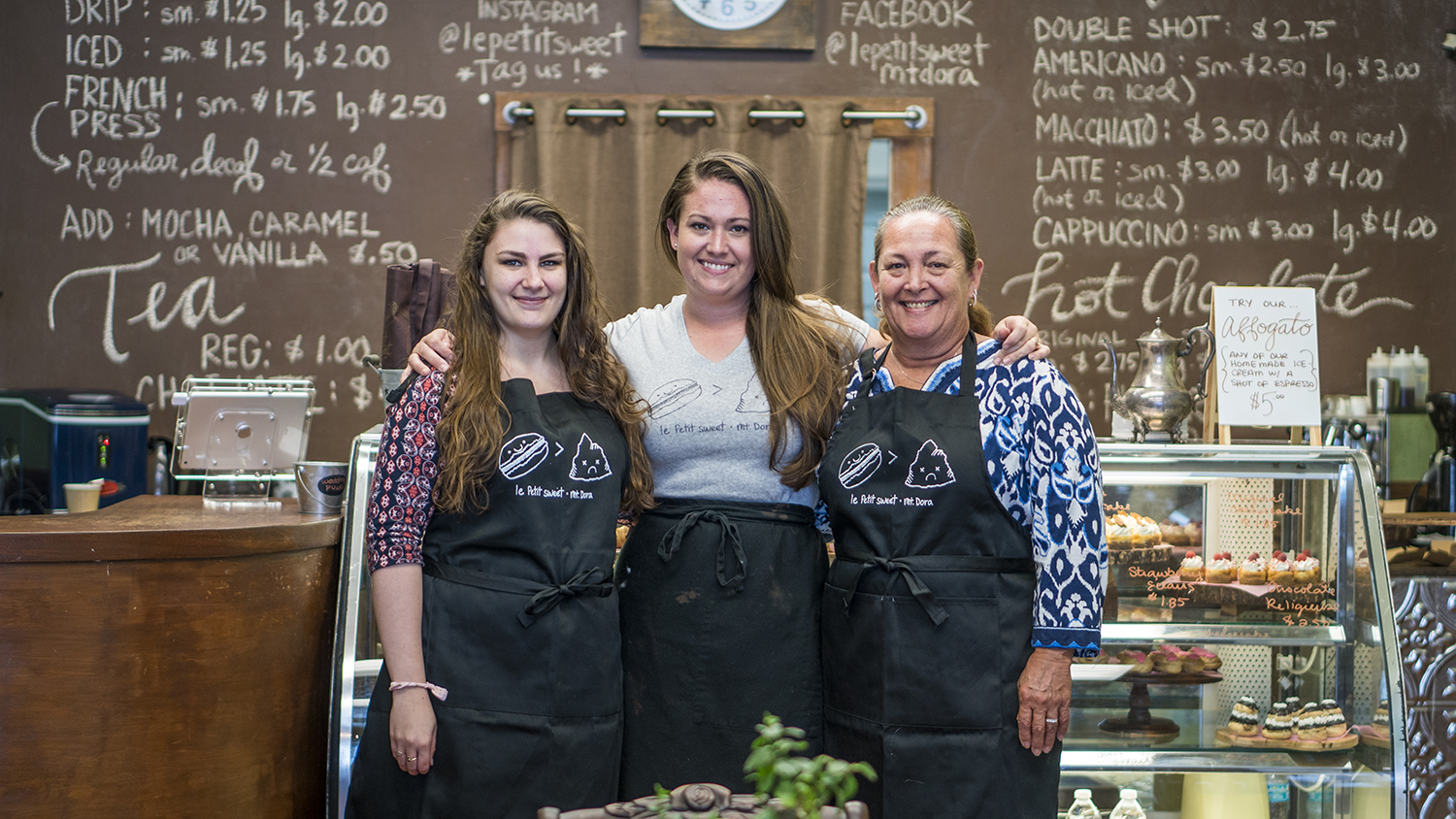 For Brittany Baker, pastry-making is an artistic outlet that demands attention in the expressive, Mount Dora scene.
"There's a very creative vibe in town that's growing, and we wanted to be at the forefront of that," says Brittany, "there's suburbs here with really great finds that more people should know about."
Le Petit Sweet is a bite-size dessert shop that fashions a different menu every day; an element of surprise that'll keep you on your toes! A fluid menu also gives Brittany full, creative freedom on her delectable creations. But don't fret, no matter how the menu changes, the Instagram-ready pastries are always designed with artistic detail.
"How something looks is just as important as how something tastes," mentions Brittany.
This pastry shop is more than half-baked. If bite-sized desserts don't tickle your frosting fancy, Britney also designs custom cakes for weddings and special events. Visitors who are looking to amaze guests with an extravagant, themed cake can book a consultation that's complete with a sample cake testing.
If you're looking for a pick-me-up, the shop also serves fresh-brewed coffee and espresso. Le Petit Sweet opens up a world of traditionally-inspired pastries with a modern twist. At first glance, customers will take note of the Parisian, decorative elements with a rustic vibe that deliver a cozy atmosphere.
If you're strolling through downtown Mount Dora, spare a visit to Le Petit Sweet, tucked near the intersection of 5th Ave. and Donnelly. You DONUT want to pass up the opportunity to find out why Brittany and her team make Le Petit Sweet a local shop that is real Florida, real close. Learn more with the video and links below.
Love Lake Life: Le Petit Sweet​!

Love Lake Life: Le Petit Sweet!Our fourth "Love Lake Life" feature is: Le Petit Sweet! To this Mount Dora pastry shop, life is what you BAKE of it! Tag a foodie friend who would love to try these one-of-a-kind pastries.#LoveLakeLife #realfloridarealclose Check out http://visitlakefl.com/ for more.

Posted by Lake County Florida Tourism on Tuesday, August 1, 2017
Address:
110 W 5th Ave
Mount Dora, Florida
Le Petit Sweet Phone: (352) 729-2453
Lake County Tourism Facebook Page: Click Here
Lake County Instagram: Click Here
Lake County Tourism Twitter: Click Here
Le Petit Sweet Facebook Page: Click Here