You won't beLEAF the
intriguing sights you'll spot in this breathtaking habitat.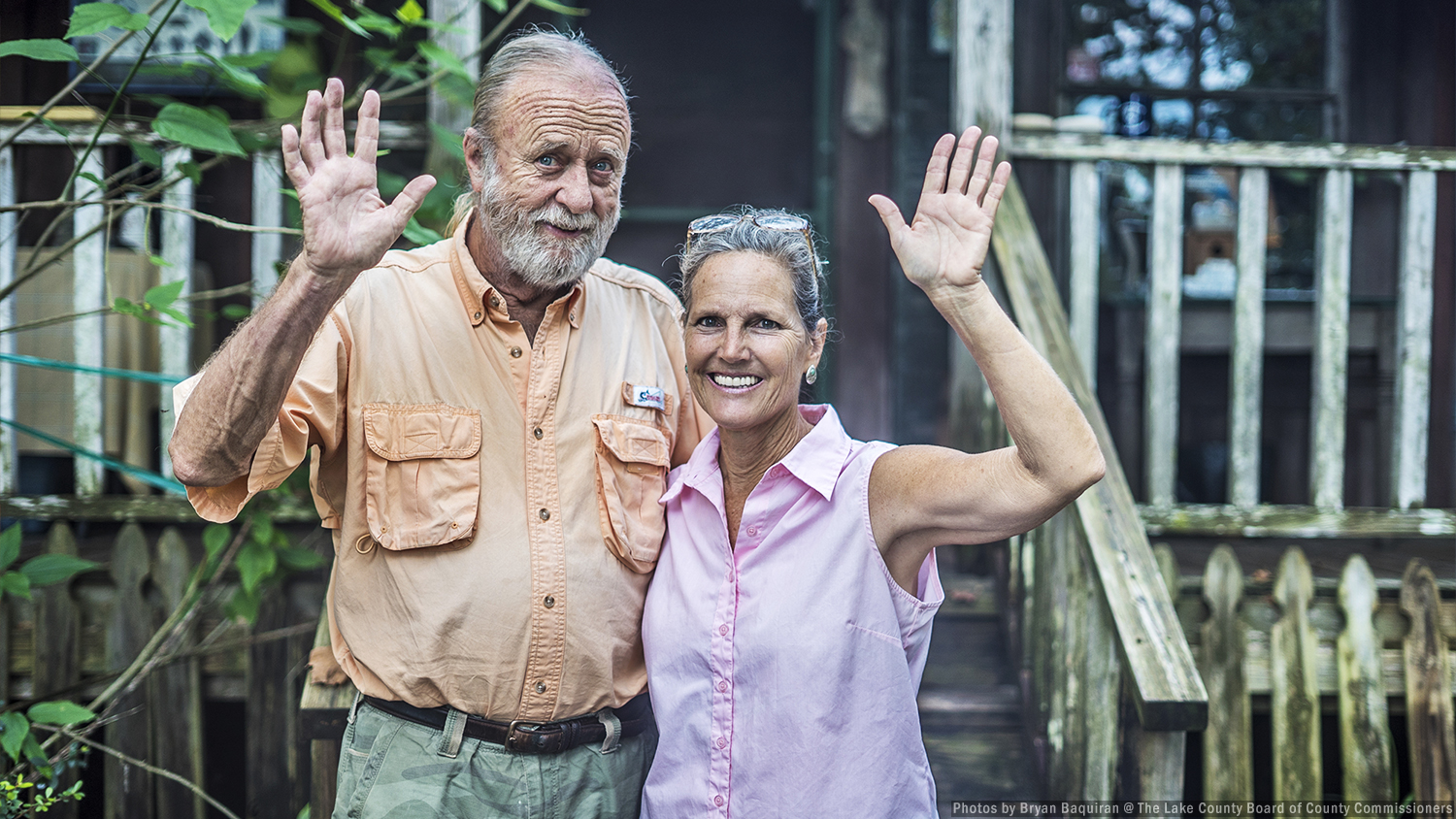 With vivid shrubbery and fresh landscapes, Lake County fosters rich wildlife and bustling nature systems that many can learn from. The Florida Scrub-Jay Trail capitalizes this by providing a calm, yet adventurous habitat that's open for exploration. From nature-lovers who find excitement in spotting various bird and butterfly species, to artistic creatives looking for a new photography spot, The Florida Scrub-Jay Trail offers an amalgamation of plant, animal, and insect behaviors that work together to form a breath-taking habitat.
This trailhead is perfect for anyone looking to connect with nature in tranquil, yet exciting way. The Florida Scrub-Jay Trail provides an exciting educational experience for adults and children alike. Visitors become honorary "Scrub Scouts" as they head out on the trail and stumble upon various surprises, whether it be witnessing a spider wrapping its prey, or a caterpillar spinning its cocoon. Colorful flowers, a glistening lake, and rustic decorative elements make the trail the perfect spot for photography. The animal and plant behavior on the trail changes with the seasons, so visitors may witness something different during each visit in the year!
This Clermont trail isn't just home to a variety of plants, animals, and insects, but it's also home to two nature enthusiasts who maintain the habitat. Cathy and Bruce Brown are the couple behind this ever-changing trailhead as they consistently tend to the plants, flag down gopher tortoise burrows, and manage several bird houses installed throughout the trail. Both come from a background in media, but found sanctuary in a nature spot they now call home.
The Florida Scrub-Jay is extremely difficult to spot in the wild because it is federally listed as a "threatened" species. The trail was conceived to provide direct, immediate benefit to the Florida Scrub-Jay and its surrounding habitat. Cathy and Bruce also strive to raise awareness and involvement in the conservation of the species, as The Florida Scrub-Jay Trail is a not-for-profit that actively works toward an outreach program.
Admission to The Florida Scrub-Jay Trail is free, and groups are encouraged observe or participate in the trail's restoration by planting trees and other scrub plants. Boy Scouts, Cub Scouts, Girl Scouts and Brownies work side-by-side with church groups, and garden clubs to help save the Florida Scrub-Jay from extinction.