Explore Eustis, Florida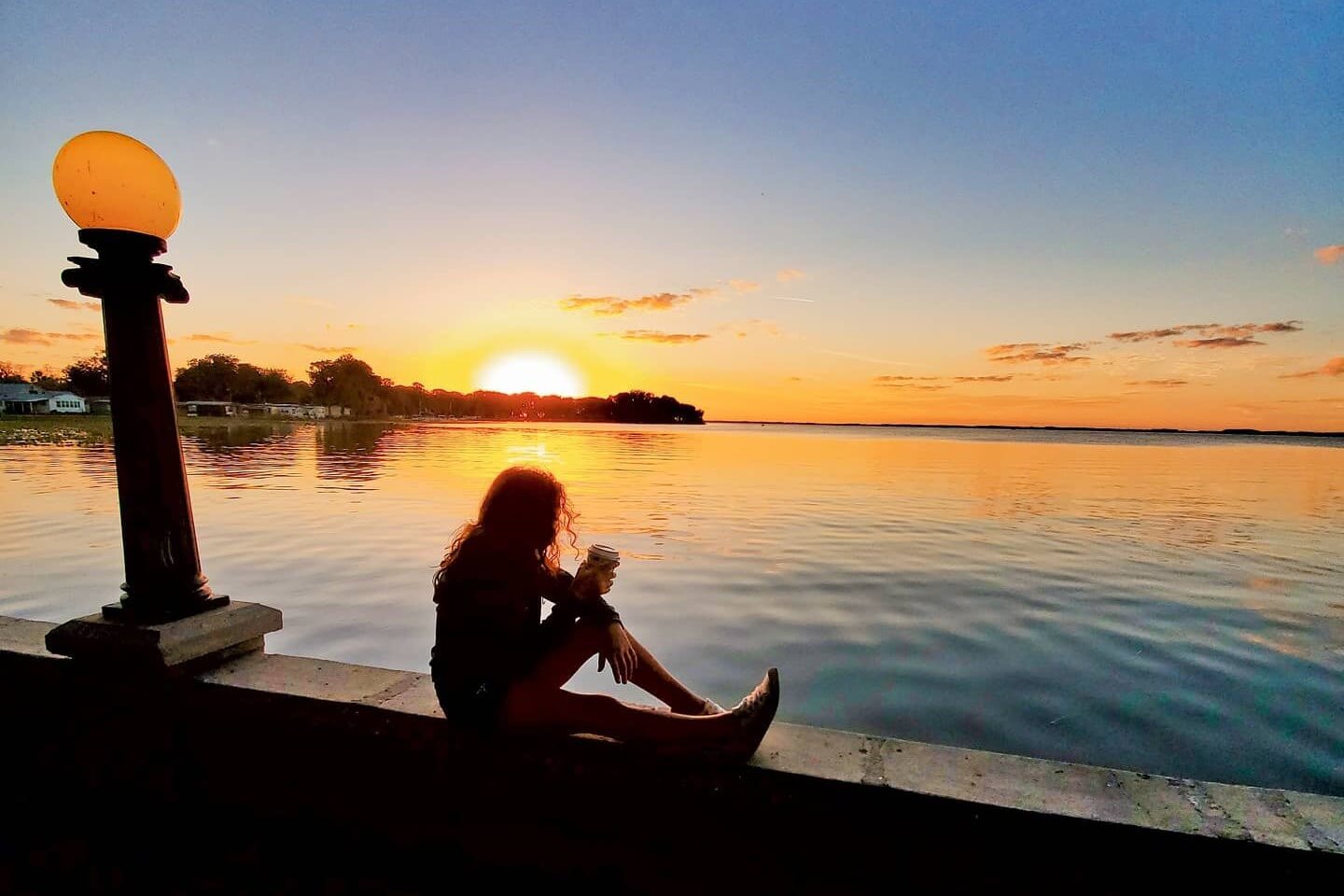 If you're thinking of a trip to the Real Florida, you'll definitely want to carve out some time to spend in the city of Eustis. Nicknamed America's Hometown, this small town lies on the shores of Lake Eustis and shares its southern border with Mount Dora and Tavares. Much of the activity here is centered in the downtown area, which is on the eastern side of the lake, but there are also quite a few places to explore elsewhere. Keep reading to discover everything this charming little town has to offer.
Green Spaces and Lively Faces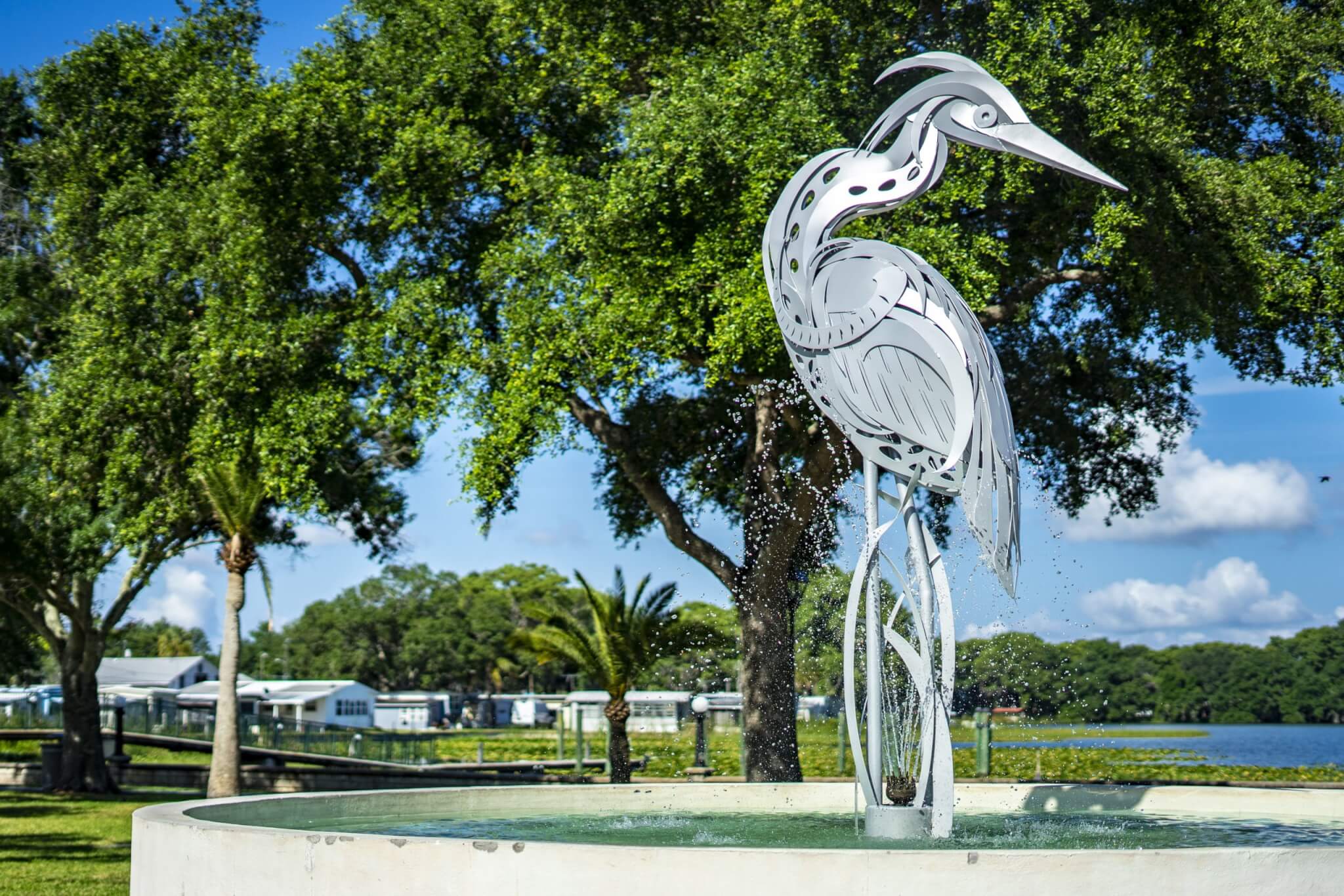 Eustis is full of amazing outdoor gems. In fact, much of this town's 12 square miles consists of green spaces like community parks, preserves and conservation areas. A visitor favorite is Ferran Park, just off Highway 19 on the shores of Lake Eustis. The north end of the park is home to the Alice McClelland Memorial Bandshell, a popular spot for live music and annual festivals like Georgefest. This popular three-day, family-friendly event celebrates George Washington's birthday. It's the second longest running celebration of the Founding Fathers in the nation and usually takes place during the last weekend of February. Festivities kick off Friday evening with a spectacular firework show followed by a parade on Saturday morning. Other events include a 5k run/walk, a chili cook-off, parade and bass tournament, to name a few.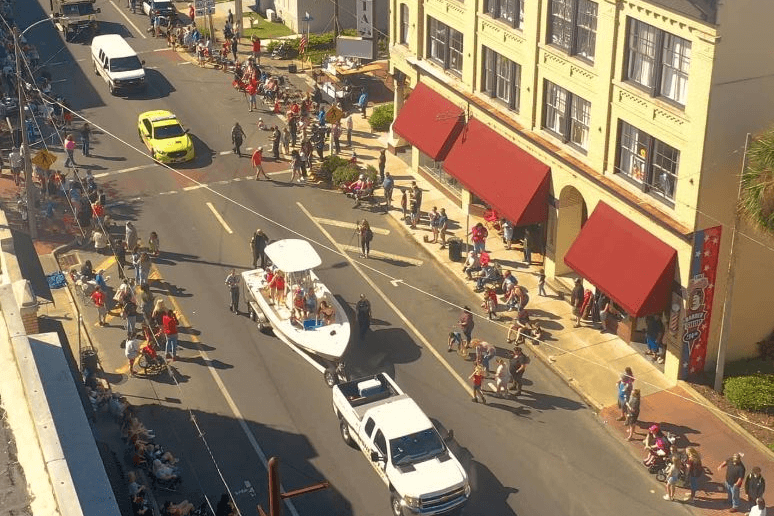 In the spring, Ferran Park hosts the Eustis Busker Festival. This day-long event features divisions for music, dance, comedy and more, and people from all over the country come to perform and to catch some great acts.
Though Ferran park may be the most popular for events, nearby Sunset Island Park is another local favorite. Offset slightly from the shoreline, this park is still a lovely place to sit and watch the sun set over Lake Eustis. For more westerly views, visit Marsh Memorial Park on the eastern shore of Lake Yale. This park has hiking trails as well as a boat and kayak ramp, playground and more.
Another notable outdoor space located here is the Lake County Fairgrounds. Home to a weekly Farmers Market, the grounds are used for a variety of events throughout the year including the Lake County Fair. In 2021, the fair will be held from April 8 – 17.
Downtown Eustis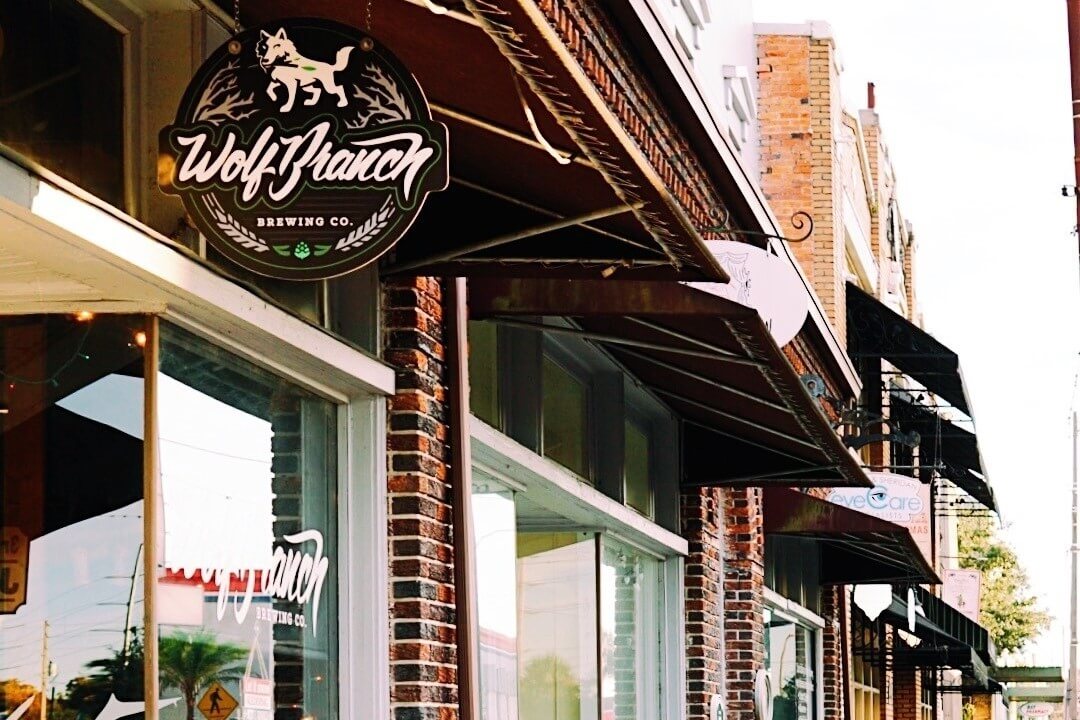 While you're in Eustis, explore the quaint, walkable downtown area. Bordering both sides of Highway 19 for several blocks, this cozy area is home to some beloved eateries, including Nalan Sultan Mediterranean Grill, YoHoHo! Nitro Ice Cream & Tasty Grub, CJ's Seafood Company and Tillie's Tavern and Grill. For drinks, check out Wolf Branch Brewing for craft beer or Foxtail Coffee for your caffeine fix.
This area has its share of unique shops, as well, including Peddler's Wagon for home goods, several jewelry stores, the Eustis Flower Shop and many more.
When you're ready to explore Eustis and the Real Florida, it's here for you.