Explore Leesburg, Florida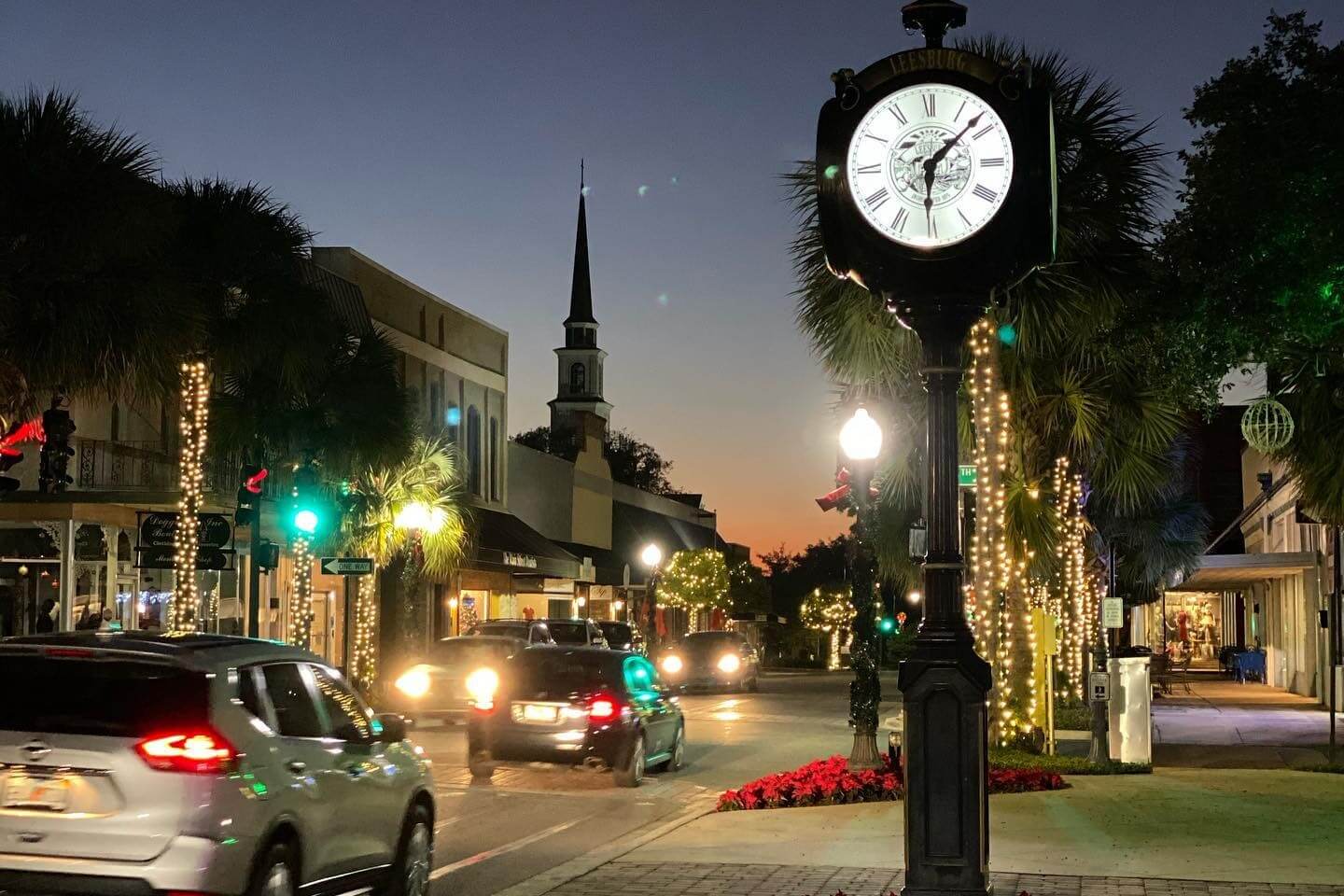 There is perhaps no other town in the Real Florida with a sense of community like Leesburg. It's grown significantly over the past decade, and a lively downtown scene now pairs with major annual events and big-name fishing tournaments, making this a must-visit destination for all. But just what is it that makes this city so celebrated? Read on to find out.
A Growing Downtown Scene
Leesburg's new downtown scene is coming alive. Upscale restaurants meet casual eateries, wine bars and breweries. Original new coffee shops have sprung up, too. For a delicious, upscale dining experience, get a table at Turner's Kitchen & Bar. Another great option is The Brick & Barrel Public House, a new, modern bar with gourmet bar food and an enticing happy hour menu. In the mood for drinks? Try Sip Restaurant Jazz and Wine Bar, which also has a tasty menu, or the Great Chicago Fire Brewery & Tap Room with its authentic Chicago-style eats. Turner's, Sip and Chicago Fire all have outdoor seating options, too, weather permitting.
For a relaxing sip of coffee, try the new Water Gypsy Coffee Co. that locals love. This spot also has a wide range of teas and even some delicious nibbles. For more bakery treats, head over to Bloom's Baking House and Restaurant where you'll find breakfast, lunch, to-go meals, pies, cakes, cookies and so much more.
Shops are increasing in the downtown area as well, and there is none more unique than Main Street Antiques. This is the perfect place for rare finds and uncommon gifts. A few streets north is Prominent Fox Boutique, a women's clothing store where you'll find tops, bottoms, dresses and shoes as well as handbags and other accessories, which also make great gifts. Also in the area is Not Just Cardboard, a great store for comic and sports card collectibles. Two Old Hags Wine Shoppe is here as well, and not only is it a place to buy your favorite wines but it's also a local watering hole with live music on Friday nights.
Leesburg Bikefest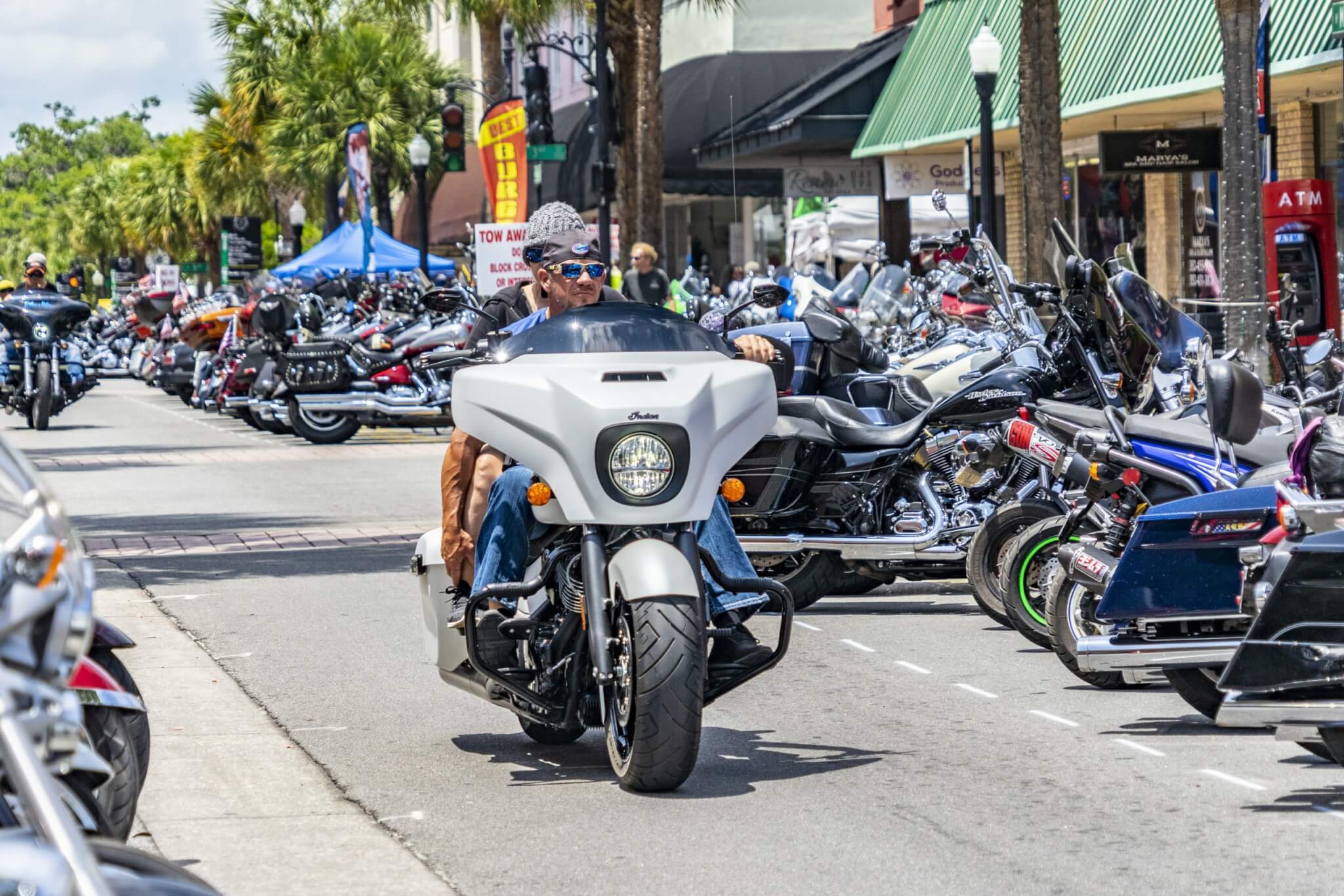 Bikefest, the world's largest three-day motorcycle rally and music event, usually takes place in the spring. However in 2021, it has been postponed until November 12-14. Keep checking the Bikefest website for updates! When the event is in town, it's complete with concerts, bike and car shows, bike demonstrations, stunt shows and more. Stay up-to-date with the event timeline, and don't miss it!
Get Outside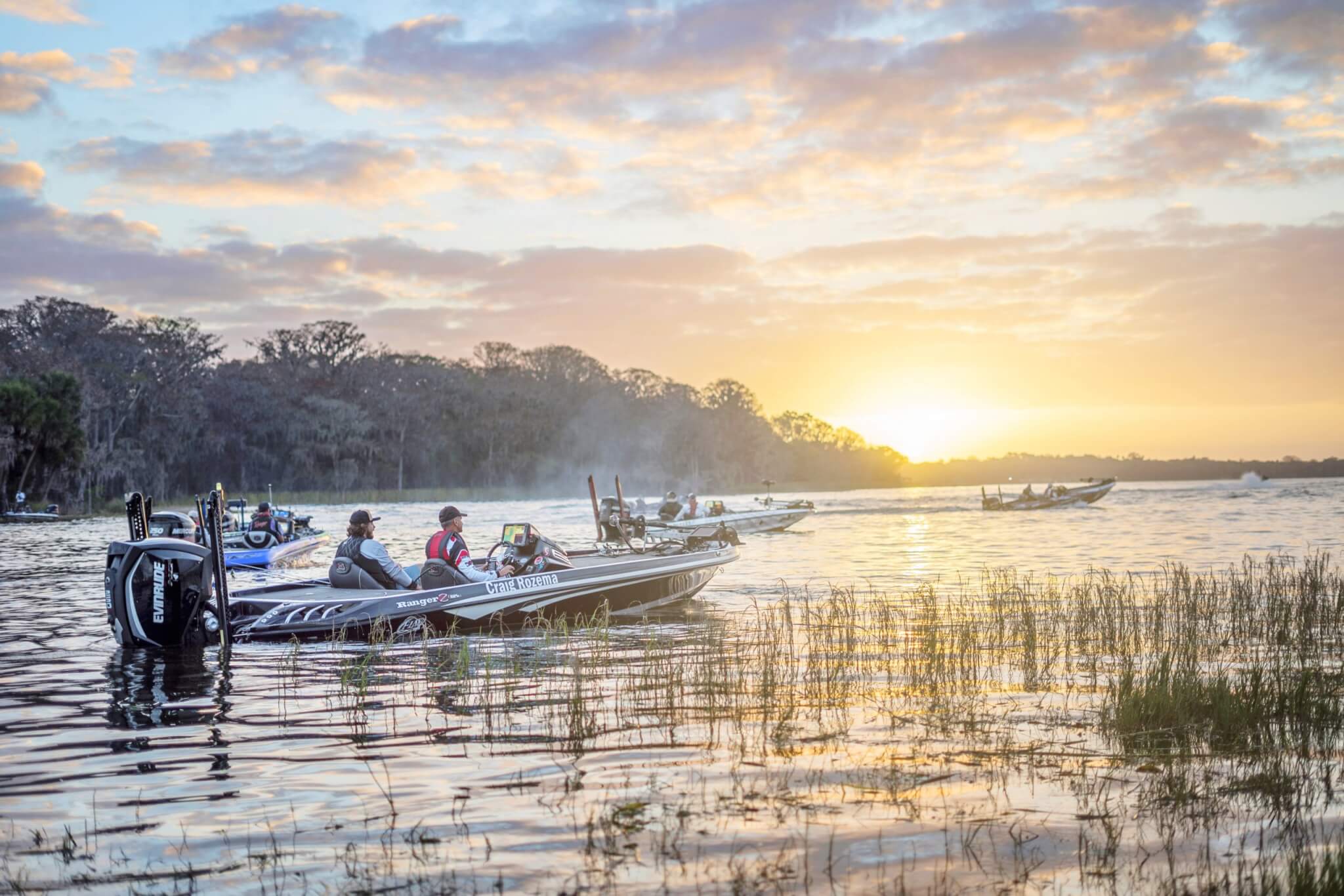 If you love spending time outside, you probably already know that the Real Florida is an outdoor paradise. There are more than 1,000 lakes here, and Leesburg has its fair share. It's also home to the Harris Chain of Lakes, which includes lakes Harris, Little Lake Harris, Apopka, Griffin, Eustis, Dora, Beauclair, Carlton and Yale. Take advantage of these and other lakes for fishing or hire a fishing guide to help you reel in the big one. Boat rentals are also popular.
Love the water but want to stay on land? Your best bet to see it is from a waterfront park, and the most beautiful is Venetian Gardens. Filled with lovely walking paths and bridges over small, charming inlets, you'll wonder what took you so long to visit. There is also a covered pavilion on the north side that is perfect for picnics, and a boat launch at the south end of the park.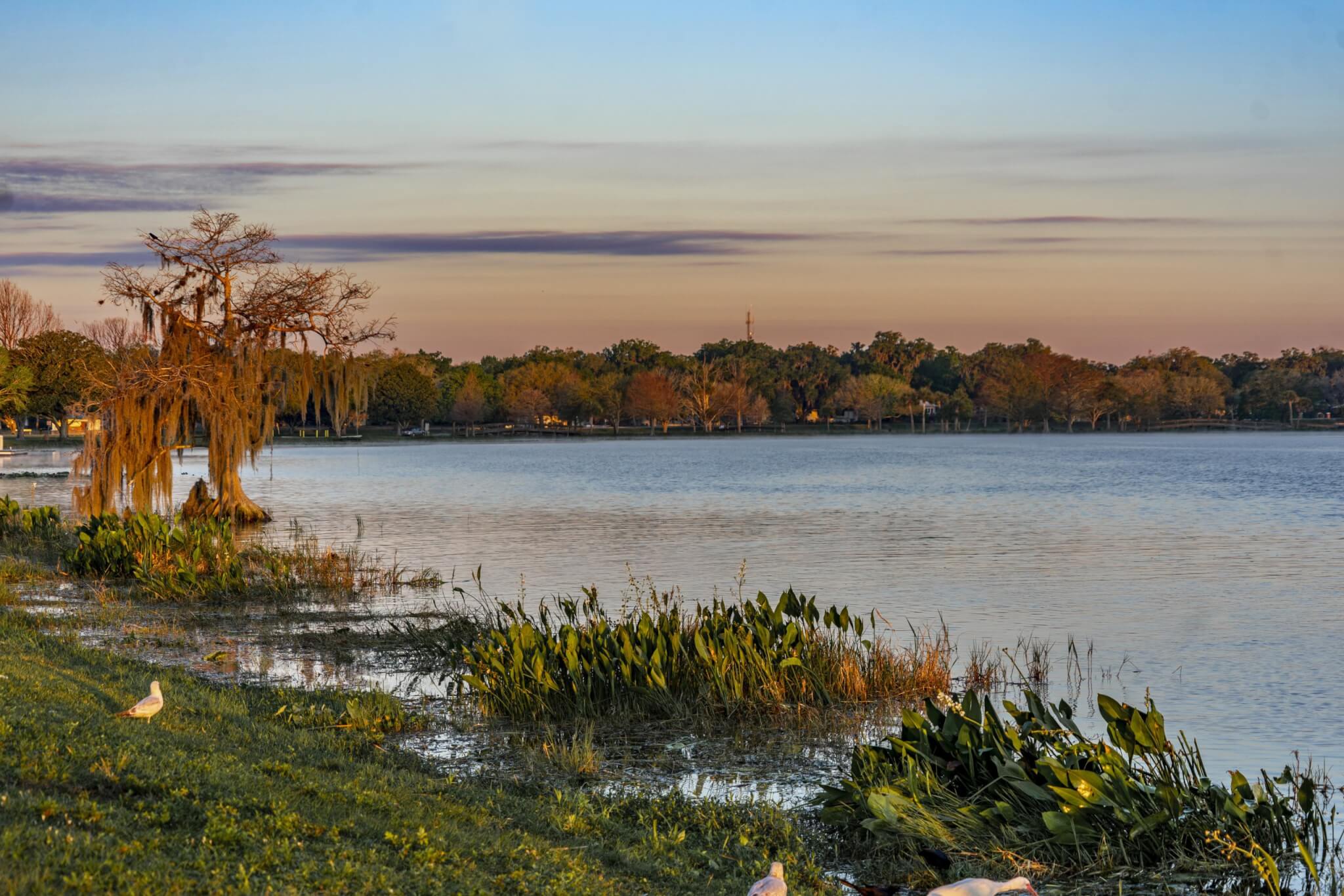 Where to Stay
A range of trusted Holiday Inn, Hilton and Marriott branded properties are available, as are vacation rentals from sites like Airbnb and Vrbo.
When you're ready to explore Leesburg and the Real Florida, it's here for you.