For Lake County locals looking for a "cheeky" food menu, Magical Meat Boutique is a British gastro-pub in Mount Dora that features items like beer battered onion rings, or bangers & mash. Their cuisine is made from scratch or brought from England to give customers a foodie taste of London.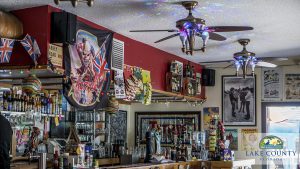 For Phil and Kate Bernard, owners of Magical Meat Boutique, the gastro-pub doesn't just sell British food, it sells fun. They feel that Mount Dora is the perfect location for their family-owned pub.
"Even as business owners, everyone in Mount Dora gets along great," says Phil, "We help each other out all the time. There's no rivalry; it's just such a friendly place."
The restaurant sits right off the edge of Lake Dora where diners can enjoy outside patio seating to soak up sun rays for brunch during the day, or enjoy a cold beer and live music at night. Magical Meat Boutique features local musicians in the evenings for a "bloody good time," and imported beers from Scotland make the experience that much more "brill."
"We try to bring in different bands that are unique," mentions Kate, "We always give new musicians a chance. We also have karaoke available for anyone looking for nighttime fun."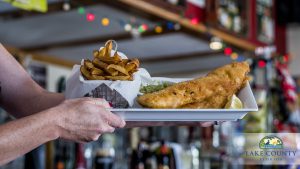 If you're feeling "dodgy" about Magical Meat Boutique, maybe the retro-style ambiance will feel more immersive. Between the Union Jack designs, and a full-size wall photo of a London subway, diners will feel like they've sat at a table in Camden Town. Don't be surprised to hear The Beatles music playing while you're munching on fish & chips, Brit-Rock is the preferred music of choice at this gastro-pub.
Listen to Phil and Kate shed some history about the pub and why you should visit in the video below. With a funky atmosphere and authentic British food, is Magical Meat Boutique your cup of tea? Let us know your thoughts by commenting on the Magical Meat Boutique video on our Facebook page! Check out http://www.visitlakefl.com/ for more fun spots to visit in the Lake County area. Cheers!