Best Coffee Shops in Lake County
Our little corner of the world is filled with some amazing coffee shops. From delicious brews roasted in-house to a range of ambiance from bougie to quaint, our coffee shops deliver big on small town charm. They're also the perfect spot to work from anywhere, gather for a meeting, or meet someone new for a first date. Take a look at our list to find the best coffee shops in Lake County!
Clermont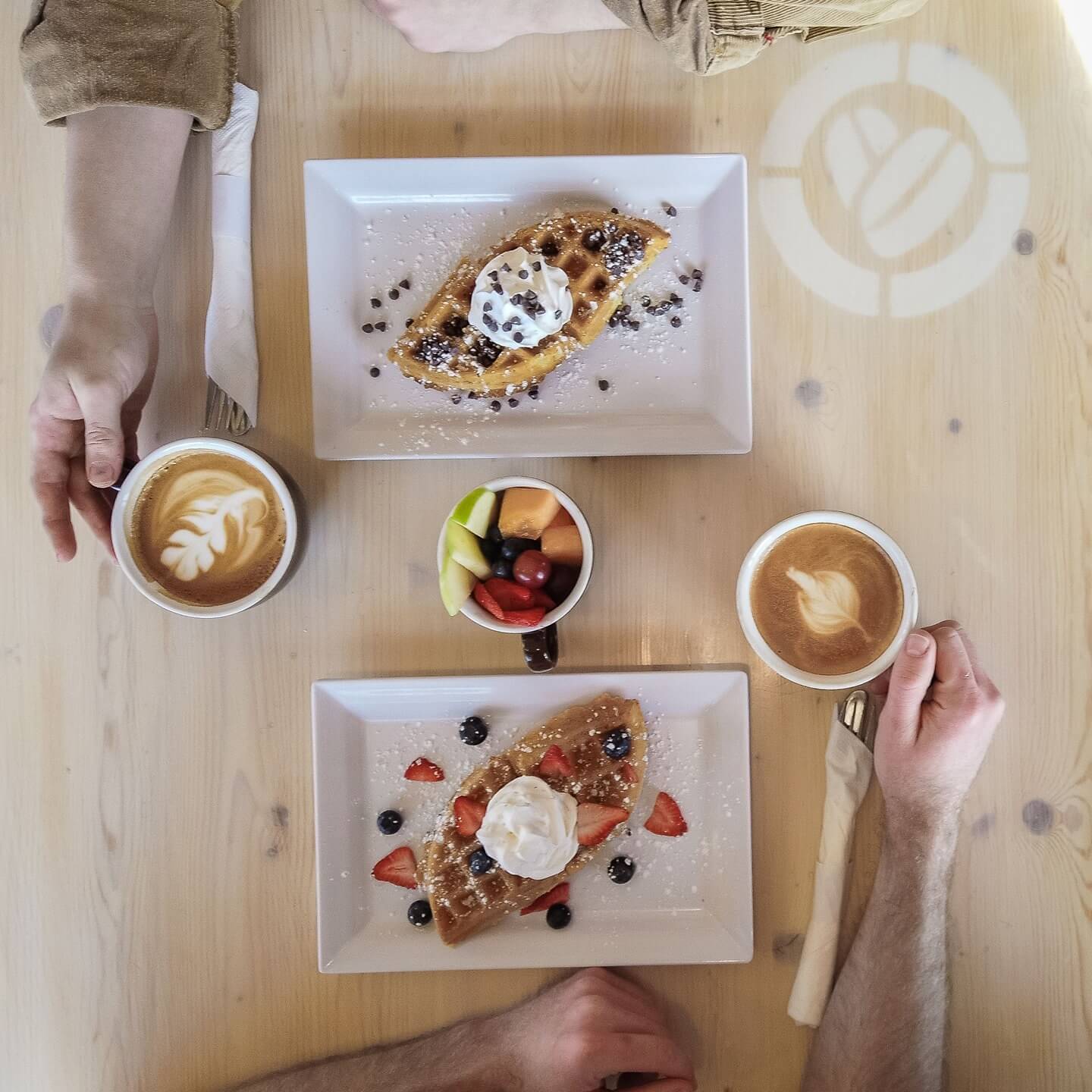 Citrus Coffee
Step into one of Florida's oldest attractions at the Citrus Tower where you'll find Citrus Coffee. Try the signature orange latte and then ride the elevator to the top of the tower to enjoy each smooth sip while overlooking the area.
Foxtail Coffee
Step into one of Foxtail Coffee's many area locations to try coffees from around the world. From earthy, bold flavors to a welcoming atmosphere, you'll find it here.
Golden Hills Coffee & Espresso Bar
This local shop roasts its coffee weekly so freshness is guaranteed. Try the Florida Cold Brew!
Just Love Coffee Café
Stop in for award-winning coffee, but stay for the welcoming environment and delicious food. They also have teas as well as barista boxed coffee, perfect for morning staff meetings!
Clermont Bonus
Teamont Boba
A boba tea hot spot, enjoy your favorite tea in a wide range of flavors!
Mount Dora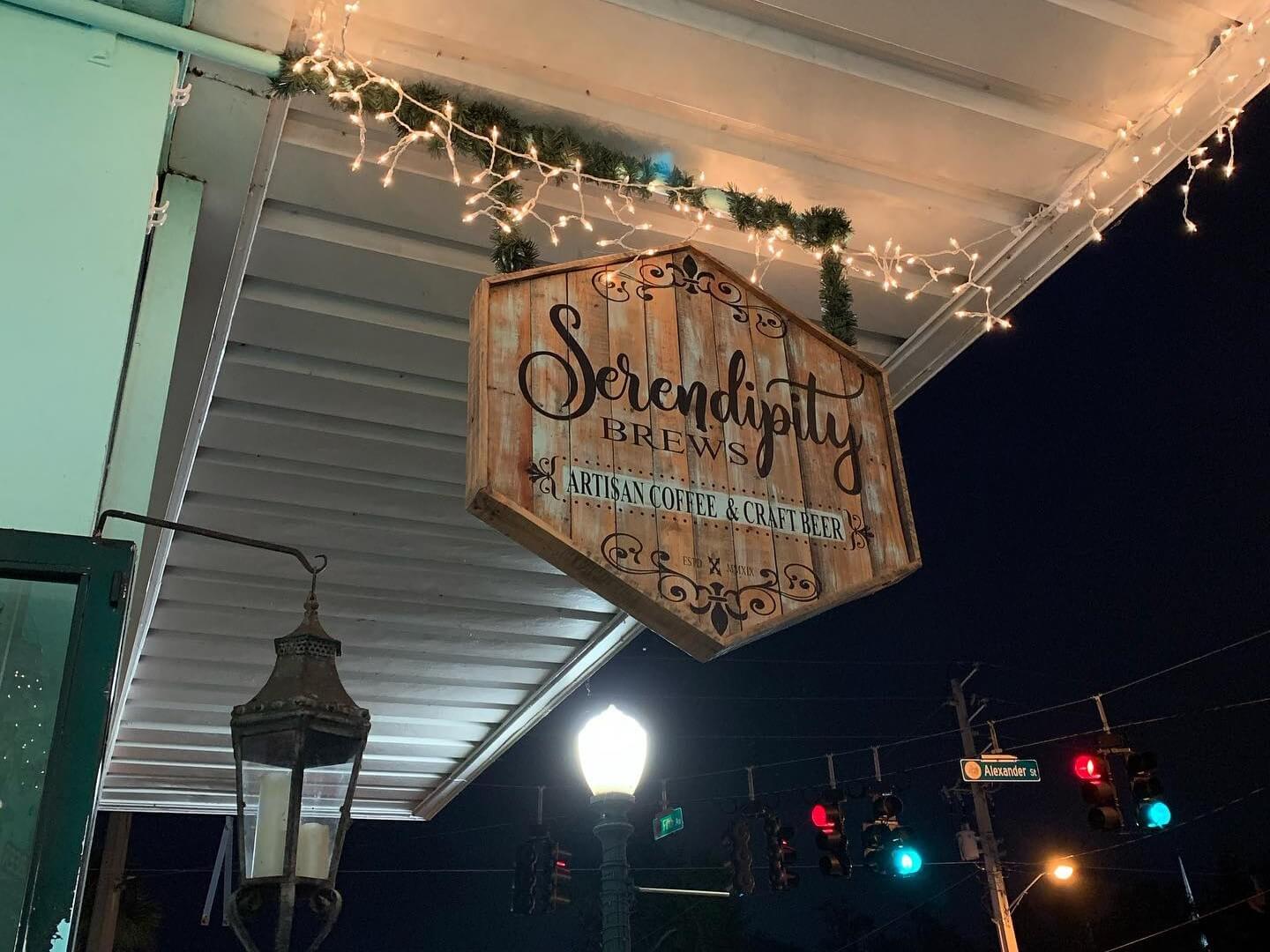 Serendipity Brews
The coffee at this amazing spot in downtown Mount Dora is amazing, with unique flavors you wouldn't expect to find in coffee – like an Old Fashioned, but with coffee. Want something you don't see on the menu? Just ask! They also have beer and mead, and fun nooks to sit down and sip a while.
Village Coffee Pot
Love your coffee paired with something sweet? Relax in this sweet little spot as with a cup of flavorful coffee while you enjoy homemade ice cream, sweet treats, gourmet deli soups and sandwiches, and more.
One Flight Up Café
One Flight Up Café serves up your favorite bites to eat and they have an exceptional espresso bar. Order a wide selection of coffees as well as wine and beer. Learn more here.
Foxtail Coffee
With more than 20 area locations, Foxtail Coffee also has a location in Mount Dora!
Mount Dora Bonus
Technically not a coffee house, MagicTea Market offers a range of boba tea drinks, including milk teas, fruit teas and slushes. Try it today!
Leesburg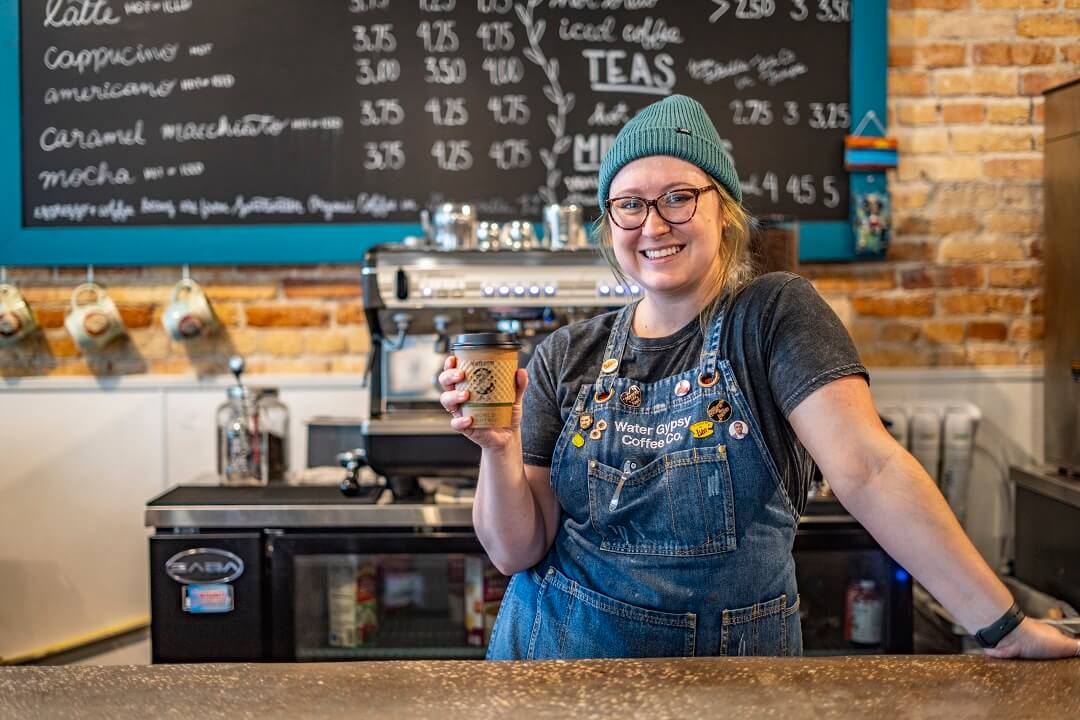 Water Gypsy Coffee Co.
This gem in downtown Leesburg offers a range of amazing coffee and tea options in a bright, cozy atmosphere. Sit inside or outside and enjoy time alone or with friends!
The Coffee Snob Roaster
Offering locally roasted coffee for purchase as well as a wide range of coffee and tea drinks (London Fog, anyone?). This shop also sells handmade coffee cup sweaters for both hot and cold cups! How adorable is that?
The Florida Porch Café
This beautiful shop in downtown Leesburg offers great coffee selections as well as quiches and other lunch and bakery items. Stop in today for a touch of Florida!
Tavares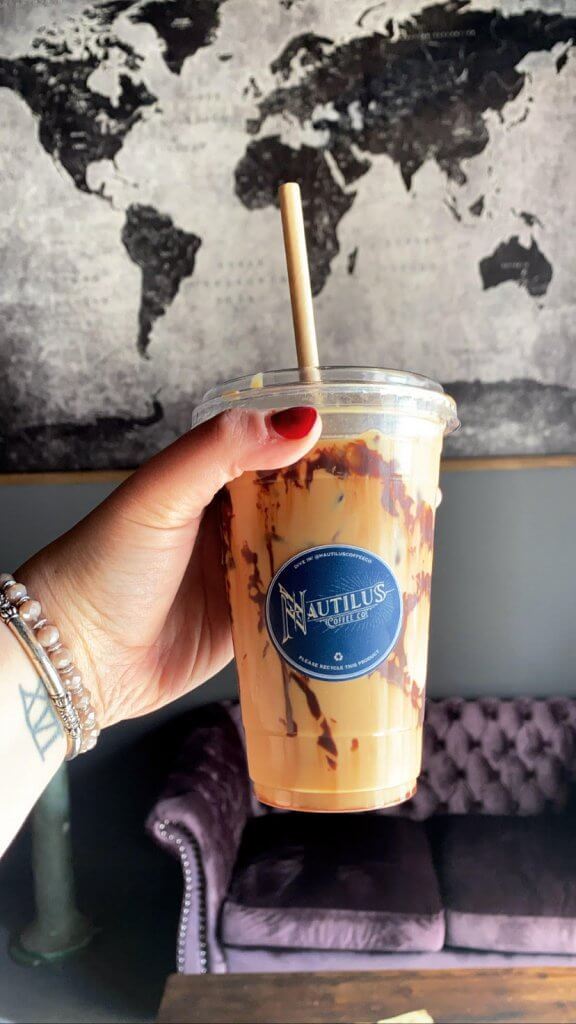 Coffee Shop of Horrors
Café selections of coffee and tea drinks accompany delectable food options like baked goods, sandwiches and soft-serve ice cream. This shop also sells coffee beans and loose leaf tea.
The Deli Llama
More than just a great sandwich option for lunch in downtown Tavares, The Deli Llama also has some incredible coffee drinks as well as beer and wine. Bonus! They also have vegetarian and vegan food options on the menu.
BTW Crafted Concoctions
Connected to the famously delicious BTW food café, BTW Crafted Concoctions serves up coffee as well as cocktails. They're open late, too, so order a drink and stay a while.
Nautilus Coffee Company
Steaming with rich taste and worldly origins, Nautilus Coffee Company is a new kind of artisanal coffee experience in the heart of downtown Tavares. This local hotspot is decked out for adventure lovers with trinkets and gizmos that capture the Nautilus' families voyages.
Eustis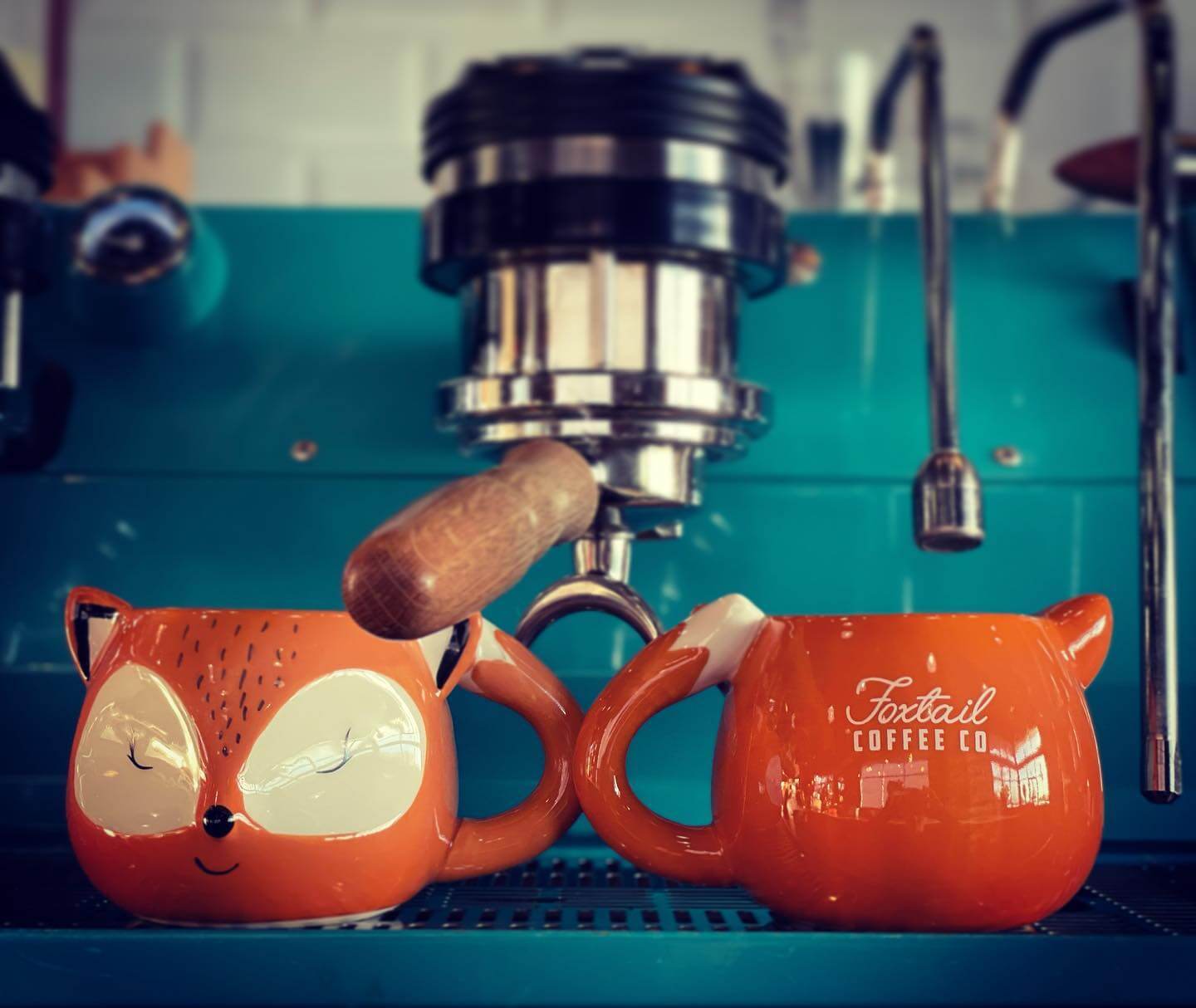 Foxtail Coffee
In addition to the other locations in the area, Foxtail Coffee also has a location in Eustis! Enjoy a cup of coffee today and see what all the fuss is about.
Montverde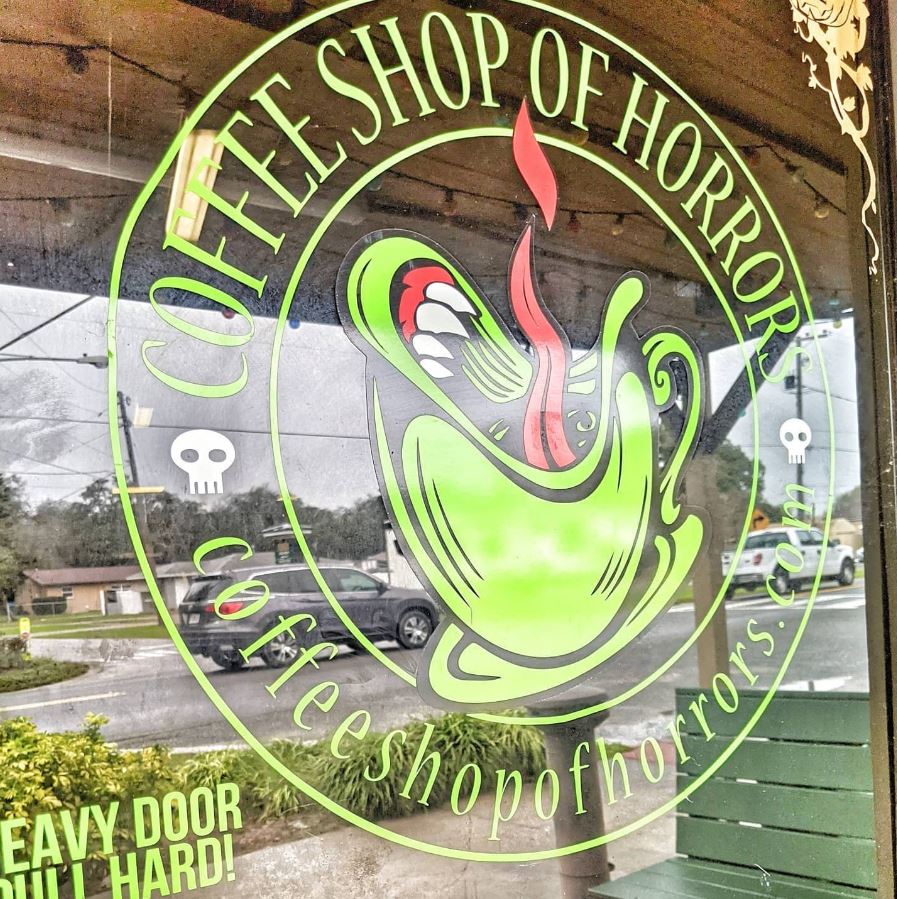 Coffee Shop of Horrors
Two locations to surprise your senses! Check out the Tavares and Montverde locations.
Where will you stop and sip a while?