Just about every orange-flavored product imaginable is available along the store shelves and behind the bar at the Showcase of Citrus. 
There's bottles of citrus salsa, smoky orange BBQ sauce, orange habanero hot sauce and orange lemon marmalade for sale alongside orange scented candles, orange chapstick and orange soaps and lotions. Staff at the store's two open-air bars serve up non-alcoholic orange slushies and orange creamsicles alongside mimosas – and, of course,  fresh-squeezed homemade orange juice in season.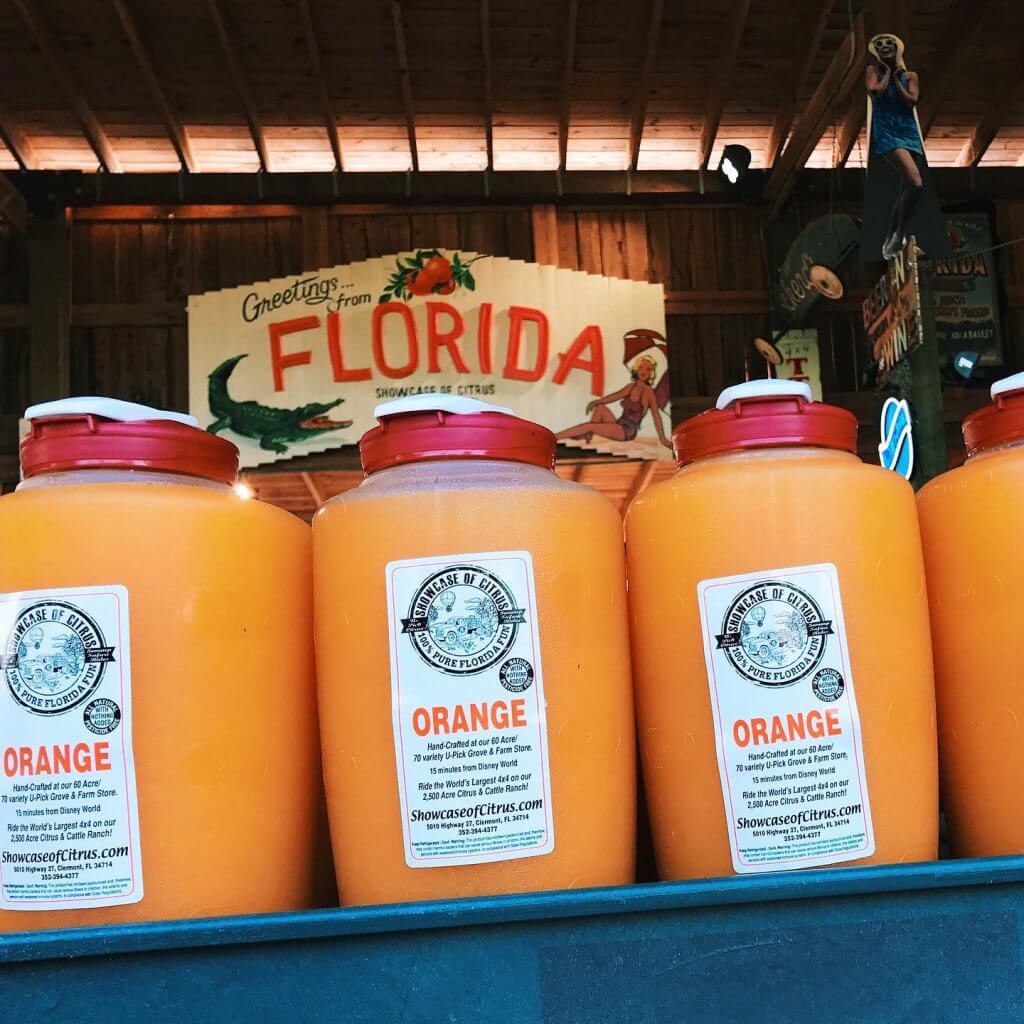 But the Showcase of Citrus is far more than a roadside emporium selling all things orange. It's a petting zoo, a playground for kids, a seasonal U-pick farm and 2,500 acres of land filled with citrus groves and a cattle ranch explored by visitors on monster truck tours. "Florida's Fresh-Air Attraction" even sells fresh honey harvested from beehives maintained within the property's native woodlands. 
This classic roadside destination that stays open every day of the year has remained in the same family since John Arnold Sr. first began a cattle ranch and citrus farm on the property in the early 1960s. His son, John Jr., took over in 1989, branded the property as the Showcase of Citrus, and began selling fresh fruit on-site out of a small shed. The Showcase gradually evolved over the last three decades into the multi-faceted agritourism attraction it is today. 
From November through May, the Showcase of Citrus returns to its roots and opens its fields and groves for visitors to pick their own fruits from more than 50 varieties of citrus, including tangerines at the start of the season, kumquats, red and yellow navel oranges, lemons, limes and grapefruits. John and his partner Tara Boshell live right on the property, and they and their grown children can be found working in the store or out in the grove just about every day; visitors can often spot their four cats wandering through the attraction too.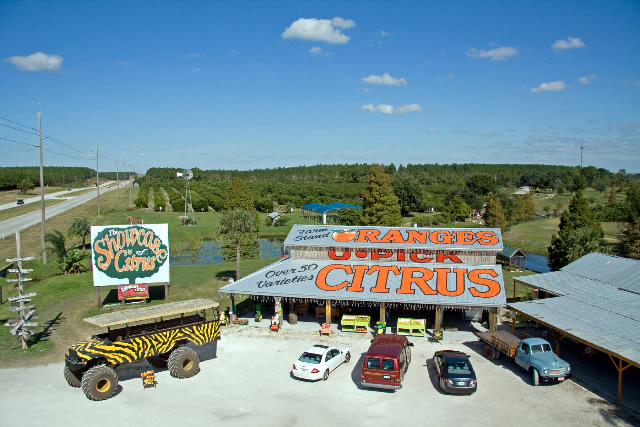 For Boshell, the Showcase provides visitors with a "vacation from your vacation:" the type of experience just not found in many other places these days. It's a rare opportunity for children to enjoy a monster truck ride, feed a petting zoo goat with carrots, pick an orange off a tree and enjoy time off their phones with their parents. The Showcases of Citrus is "classic Florida," Boshell said, connecting visitors to the state's authentic citrus heritage and legacy.
"There is something for everyone here," she said. "People from all ages from all over the world will find something that they connect with here." 
The Showcase of Citrus
5010 US-27, Clermont.