Take a short drive west of Orlando and you will find yourself in Lake County, "Real Florida. Real Close." Lake County is the perfect place to escape into wide open places and explore the Florida outdoors. Going on a hike can be a great thing to do right now to release some stress and get some fresh air. Check out the list below for a few of the places that you can get out and explore that are  "Real Close." 
Couple of tips and things to pack before you begin your adventure – check the weather, dress accordingly, bring plenty of water, sunscreen, bug spray and a camera (tag #ShareMyLake for a chance to be featured on our social channels). 
Crooked River Preserve
11121 Lake Louisa Rd, Clermont, FL 34711
Difficulty: Easy to Moderate 
Distance: 1.7 mile loop 
Located just west of Orlando and on the north shore of Lake Louisa is the Crooked River Preserve. This short hike takes you through the 64-acre preserve that protects a beautiful undisturbed section of waterfront on Lake Louisa, as well as frontage along the Palatlakaha River as it flows north from the lake into the rest of the Clermont Chain of Lakes. 
Flat Island Preserve
2388 Owens Rd, Leesburg, FL 34748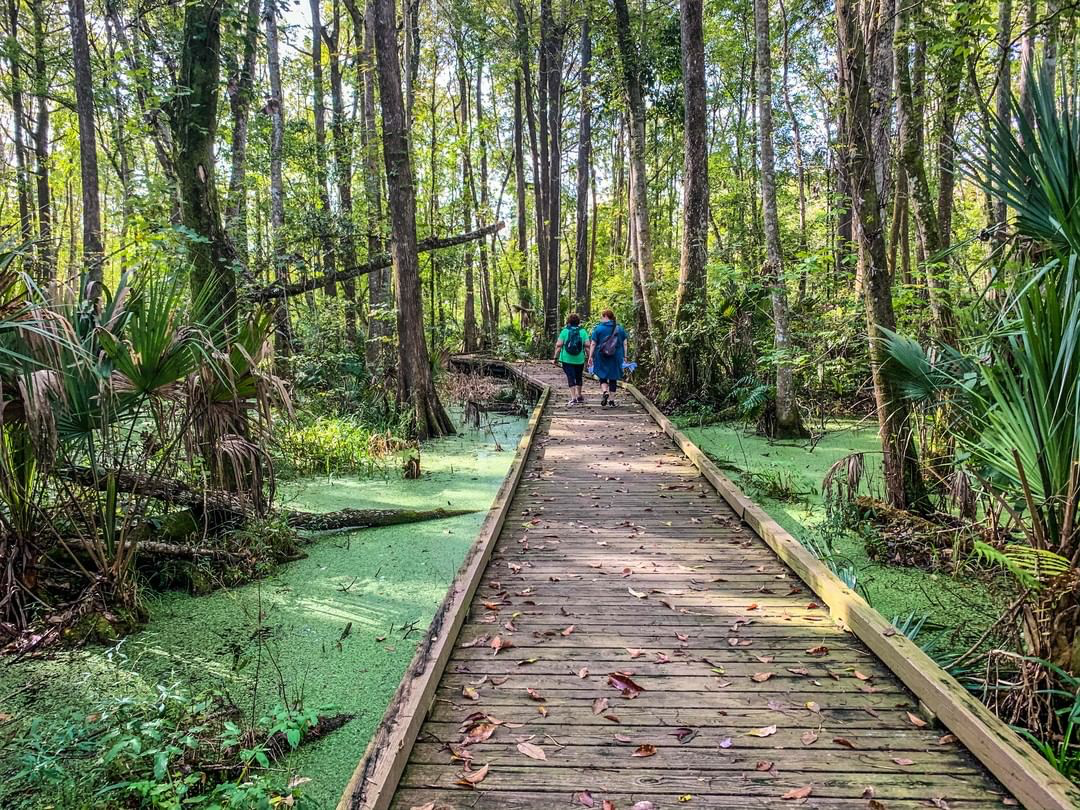 Difficulty: Easy
Distance: Varies; 4.5 miles of total trails
Take the 3-mile Daubenmire Trail to loop around the preserve to explore the habitats of the Okahumpka Marsh. A 440-foot boardwalk is located on the southern portion of the loop and takes you over a forested wetland towards a canal that enters into Lake Denham.
Green Mountain Scenic Overlook & Trailhead
20700 County Rd 455, Minneola, FL 34715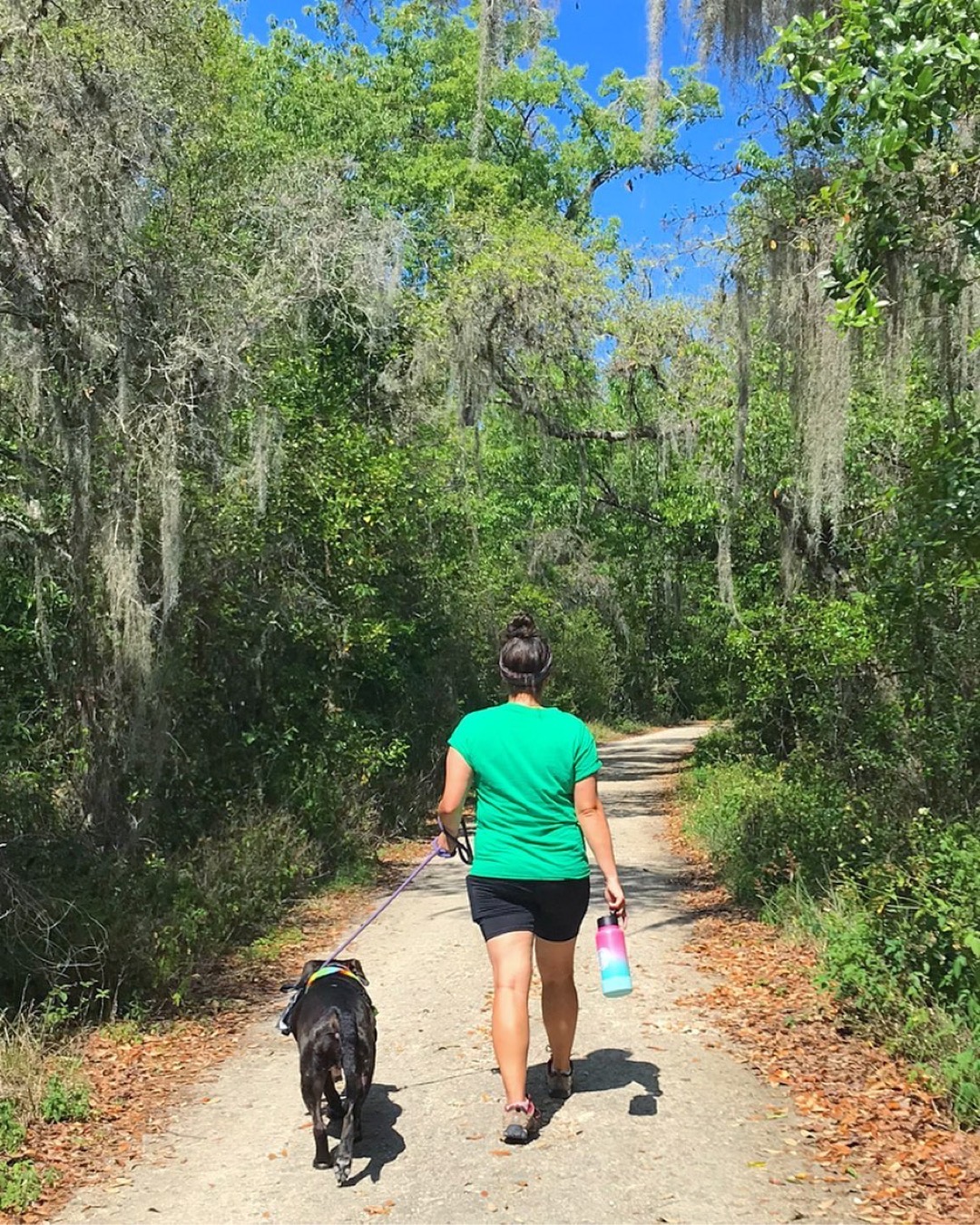 Difficulty: Easy to Moderate
Distance: Varies; connects to Lake Apopka North Shore trail system with over 20 miles of trails
Start your adventure at the Green Mountain Scenic Overlook as you stand 132' above sea level and enjoy the sights of Lake Apopka and the natural beauty just outside of Orlando. Take the switchback trails down to start your journey towards the trail system that goes along the entire north shore of Lake Apopka and connects to the West Orange Trail at Magnolia Park in Winter Garden. Did you know, near the Green Mountain Scenic Overlook is Sugarloaf Mountain, the highest point in peninsular Florida at 312' above sea level?
Hidden Waters Preserve
2010 Abrams Rd, Eustis, FL 32726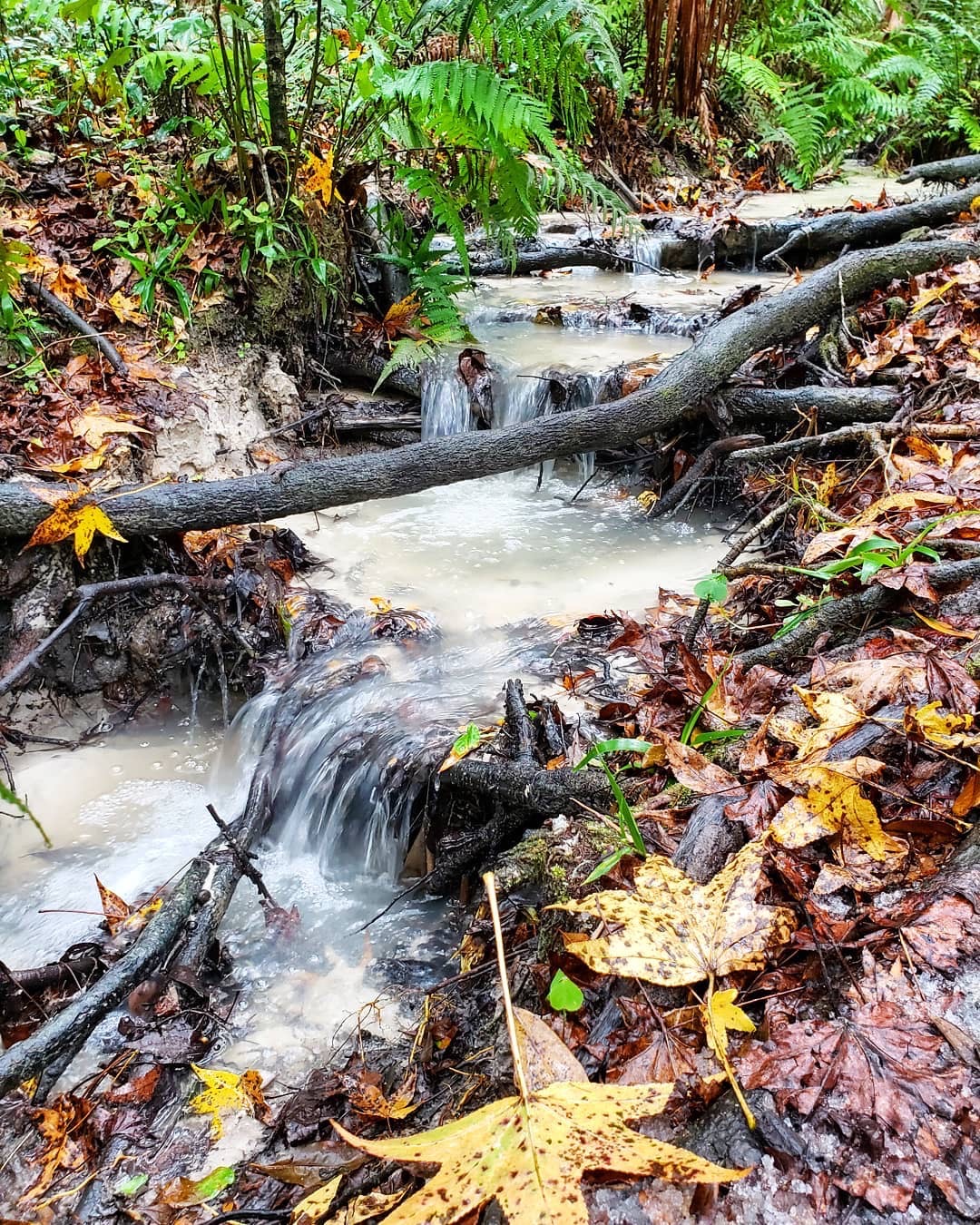 Difficulty: Moderate
Distance: Varies; range between quarter-mile to 1-mile
Did you know you can take a hike to see waterfalls near Orlando? At Hidden Waters Preserve you are walking in and around a massive sinkhole and the natural habitat that has formed around it. Take the Lake Alfred and Ravine trails to circle around the sinkhole and walk along streams and waterfalls. The trails can be steep at times and can make you feel like you're miles away from Florida.
Lake Griffin State Park
3089 US-441, Fruitland Park, FL 34731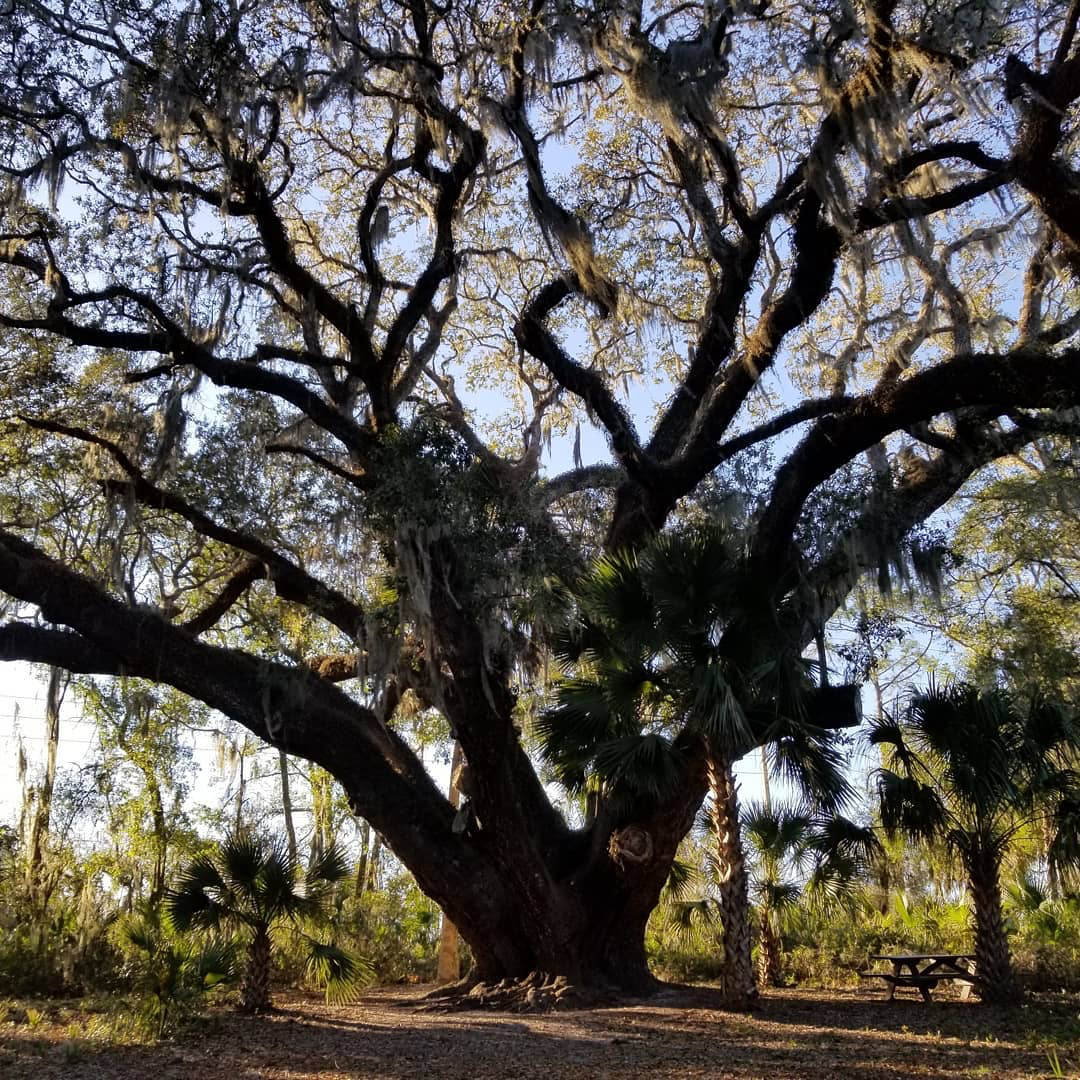 Difficulty: Easy
Distance: half-mile
Take the half-mile-long nature trail through a portion of the basin swamp as it leads you to the mammoth oak tree near the entrance of the park. This tree has been designated as the second largest live oak in the state! The trail consists of hard-packed dirt and is suitable for strollers with larger tires.
Lake Louisa State Park
7305 US-27, Clermont, FL 34714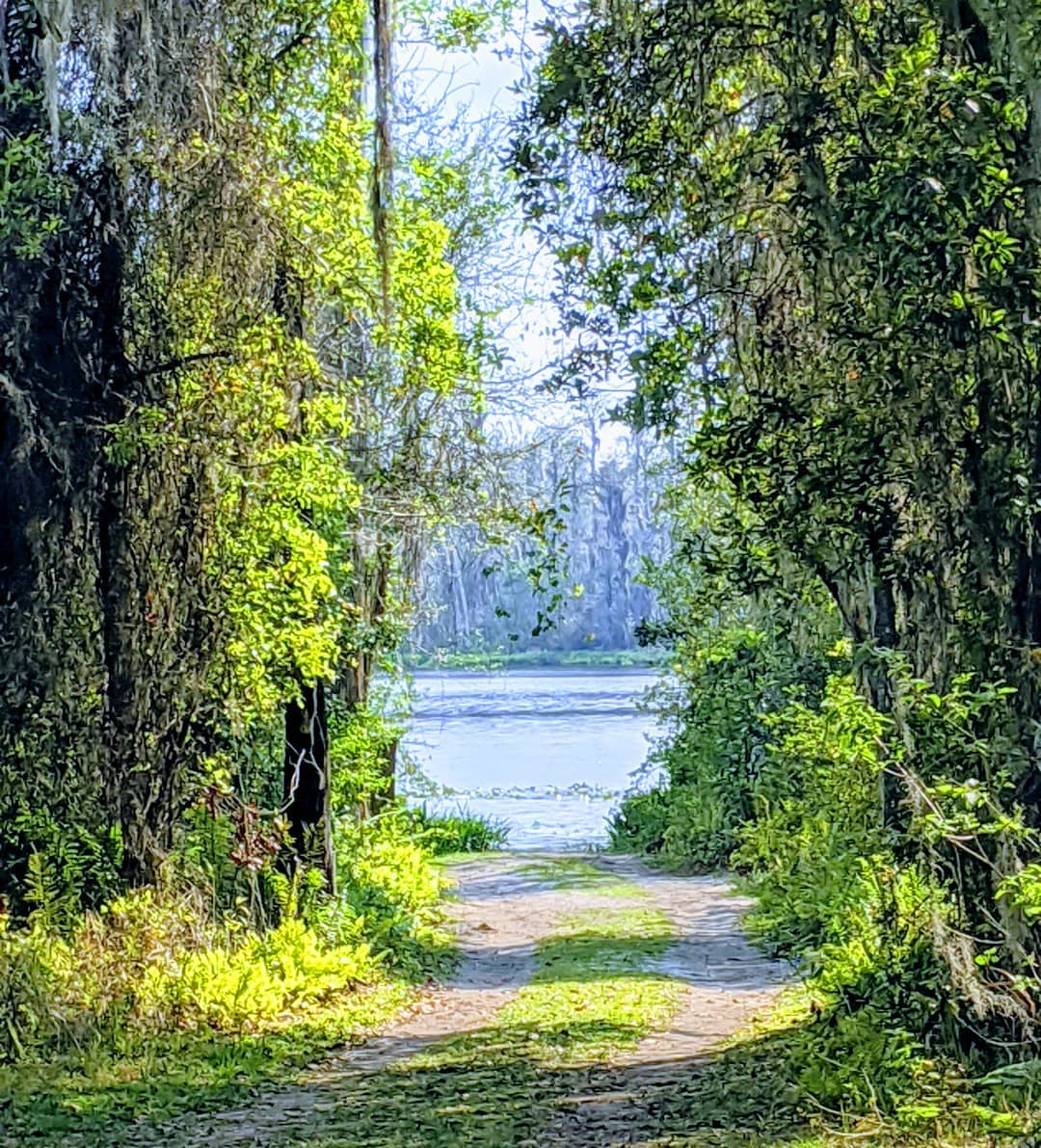 Difficulty: Easy to Moderate
Distance: Over 20 total miles of trails, including a half-mile nature trail
Located only few miles west of Walt Disney World, you can explore this "natural theme park" and all it has to offer near Orlando. There are a lot of different hiking trails to choose from depending on how adventurous you feel (so be sure to ask for a trail map). For those looking for an easier path, take the half-mile nature trail located at the Lake Louisa parking lot.
Lake Norris Conservation Area
24101 Blackwater Creek Rd, Eustis, FL 32736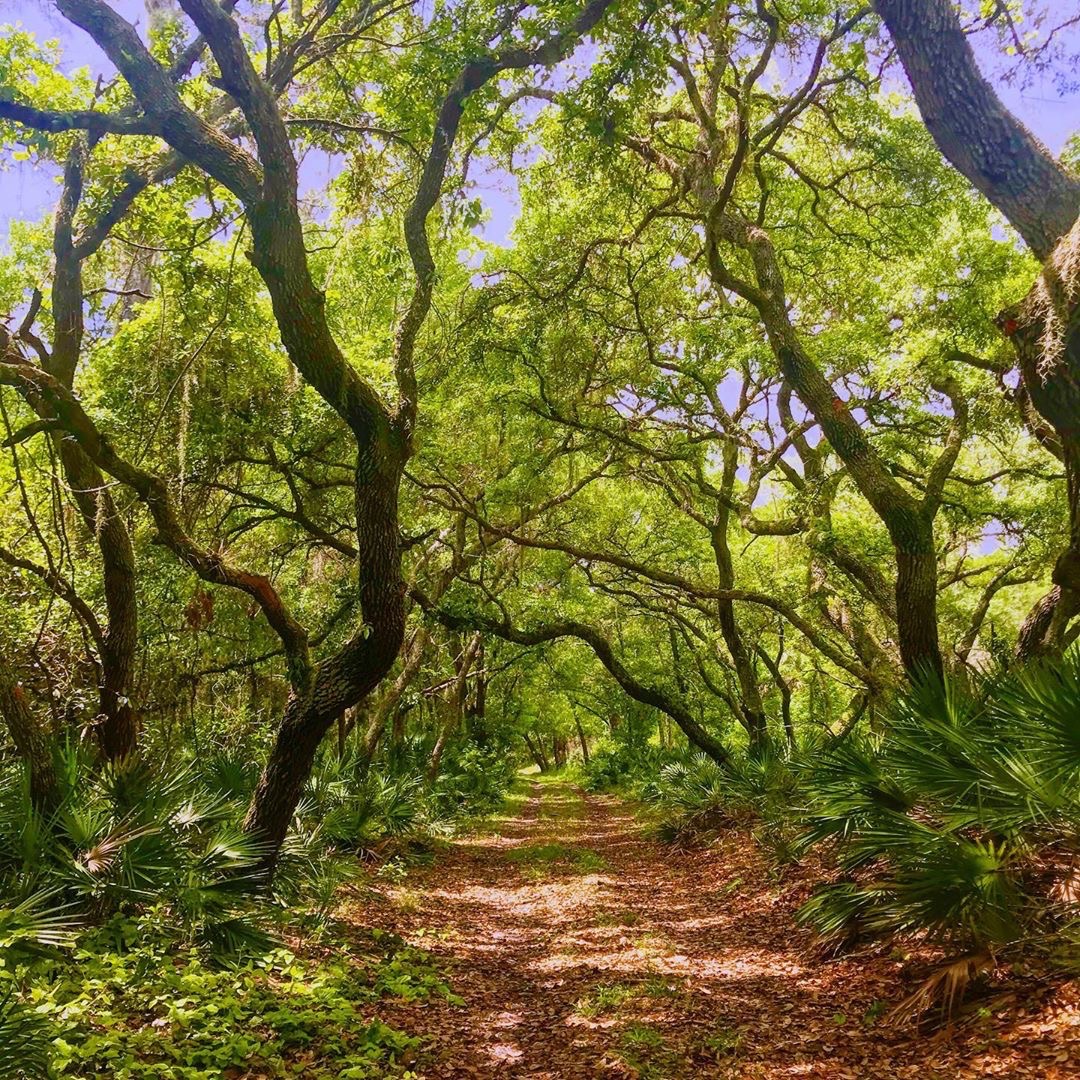 Difficulty: Easy to Moderate
Distance: Varies; 5.5 total miles of trails
There are three different trails that connect through the entire conservation area near the Blackwater Creek and Lake Norris. The White Blaze Trail is a 5.6 mile round trip trail that starts near the Blackwater Creek and takes you to an observation area of Lake Norris. One of the special highlights of this area is the high concentration of osprey nests that sit in the top of the cypress trees that are on the perimeter of the lake.
Palm Island Park
411 S Tremain St, Mt Dora, FL 32757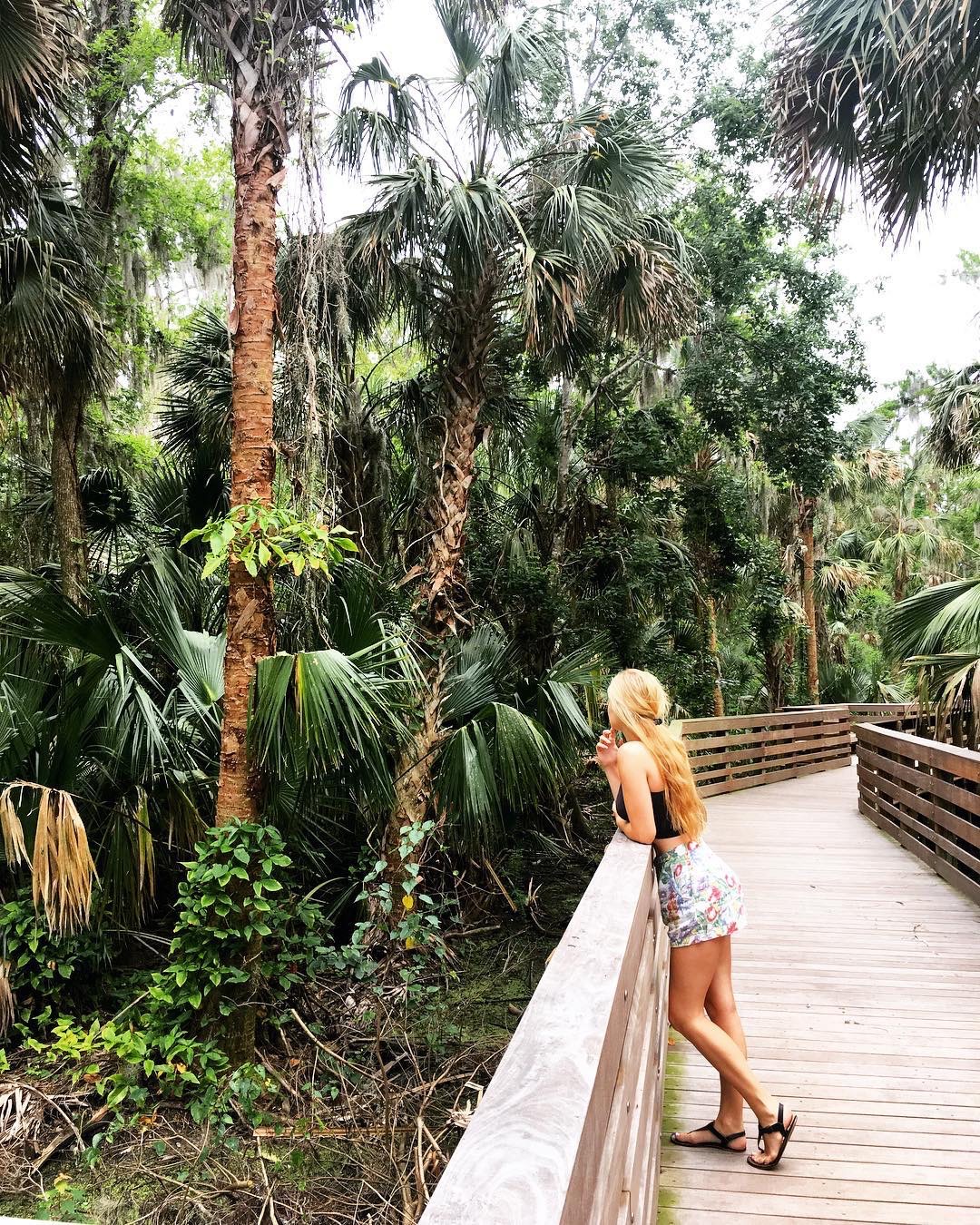 Difficulty: Easy
Distance: Up to 1-mile
Take the family on a stroll on this boardwalk path along the shores of Lake Dora where you can spot wildlife such as alligators and birds. When the boardwalk gets to Palm Island, you can explore "Real Florida" along the various footpaths.
Seminole State Forest
Forest Bear Pond Trailhead – 0 FL-46, Sorrento, FL 32776
Cassia Trail Head – 0 Brantley Branch Rd, Eustis, FL 32736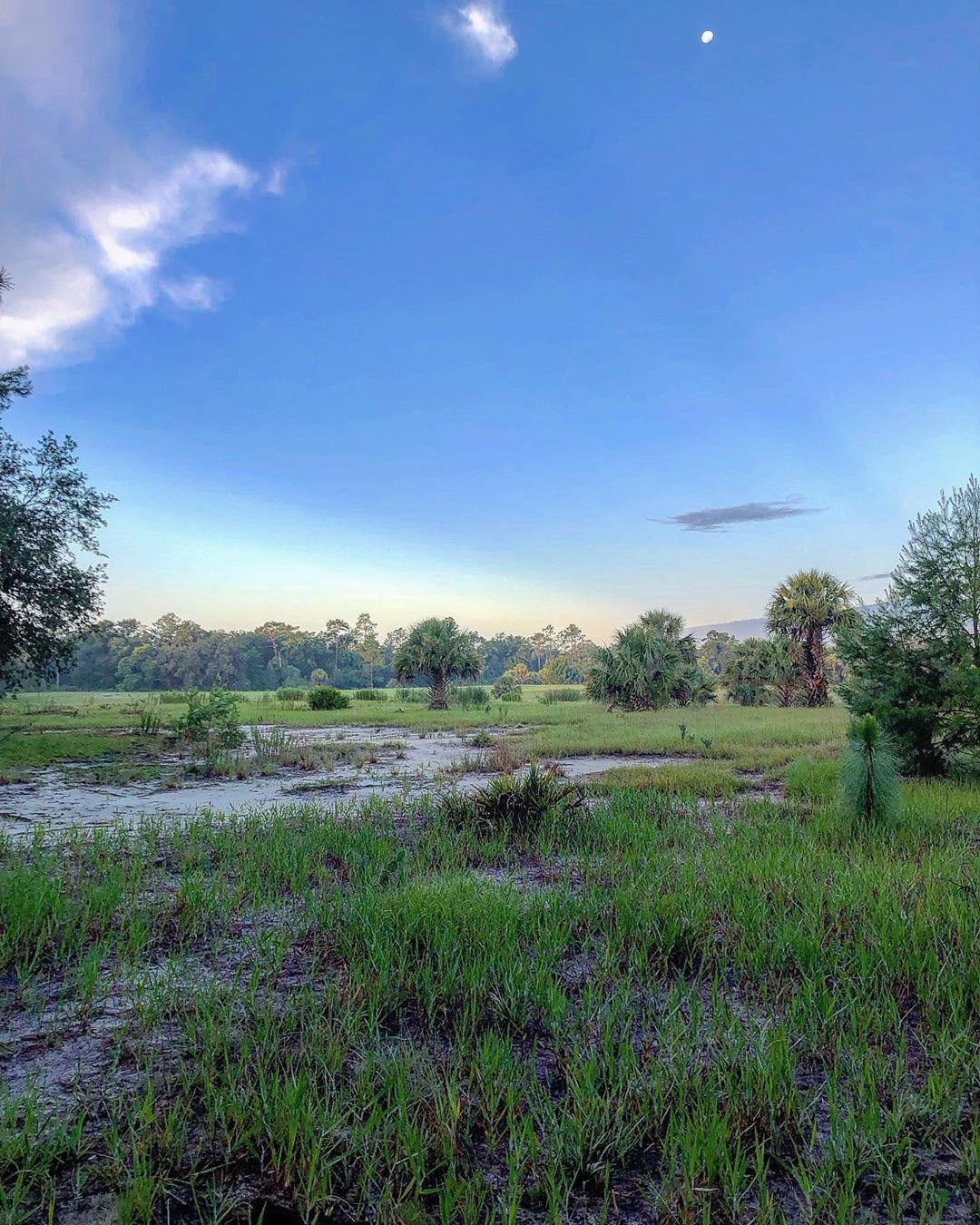 Difficulty: Easy to Moderate
Distance: Varies; over 34 miles of trails
Hike on part of the Florida National Scenic Trail  through the Seminole State Forest, located just north of Orlando in the eastern boundary of Lake County along the Wekiva River. With over 34 total miles of trails there is something for everyone to explore. Be sure to check out the Florida Forest Service website before you head out to plan your day. These trails are also part of the Great Florida Birding & Wildlife Trail system.