Over 1,000 lakes speckle the land of Lake County, Florida, which undoubtedly is a sight to see. So what's the best way to experience such grandeur? Let us walk you through three ways we recommend taking it all in, one level at a time.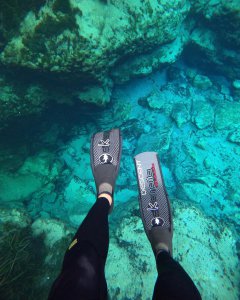 Immerse Yourself
Grab a suit and towel and climb into the crystal blue water of Alexander Springs. Located in the Ocala National Forest, the springs remain a glorious 72-degree temperature year-round. Take a swim and admire the varied wildlife and lush greenery surrounding you. But for the best view of this sought-after swimming hole, bring some goggles and a snorkel (or scuba gear if you have it) and peek into the underwater world. Assuming you can get past the dazzling emerald and turquoise-colored water, you'll discover that even more beauty lies beneath. The sandy limestone floor and rock landscaping craft the perfect environment for natural vegetation and marine life to thrive. This experience is everything you'd hope for and then some.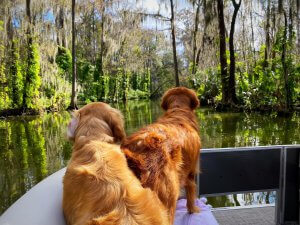 Just Float Around 
Stay afloat and cover some serious lake acreage via paddle or engine. Glide across mellow waters on tucked-away creeks or the mile-long Dora Canal on a paddleboard, kayak, or canoe. Pilot a motorized pontoon boat, fishing boat, or unique catboat for a more fast-paced adventure across Lake Griffin or Lake Harris. Over 60 boat ramps are located across the county, so you can bring your own vessel or let our local outfitters take care of you. Prefer to take it a bit easier? Sit back and relax aboard any number of available guided boat tours. Group or private, sunset or eco-tour, there are plenty of options to choose from and endless views to soak up.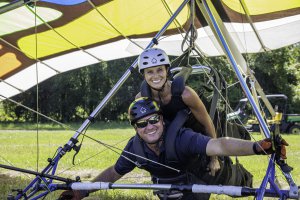 Take to the Sky 
It's not a bird, but it is a plane! Buckle up for an incredible seaplane tour from Tavares, Mount Dora, or Eustis. Enjoy the quiet solitude soaring through the sky or the thrill of touch-and-go dips onto the lakes. Several vendors and tour options are available to suit your taste and your budget. These unmatched aerial views explain why Lake County is called Florida's lakeside escape.