With thousands of acres across Lake County devoted to agriculture, a community-based farm is one of the many ways you can purchase and taste test fresh fruits, vegetables, and grass-fed meat from locally sourced farmers and growers.
In Lake County, local farms serve up the farm-to-table experience from bistros to markets with fresh local products, bakery items, coffee, and flowers.
The Cash family runs Dirty Dog Organics, a community-based farm in Leesburg. The farmland has been in the Cash family since the 1940s, and their mission is simple: sustain our community through wholesome nourishment and positive enrichment.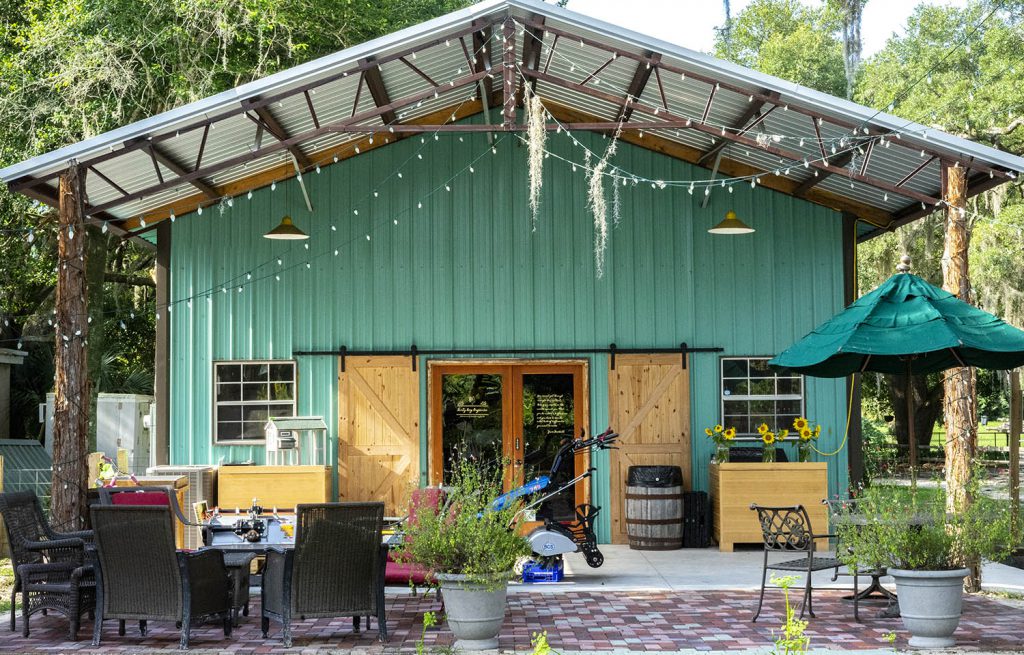 The family has set out to fulfill this mission since they opened their doors.
The inspiration for the farm's name came from the Cash family dog, Target, who is a 10-year-old English Springer who they rescued more than eight years ago. Owner Aubrey Cash told Visit Lake that Target would always roll around in the dirt and she would jokingly refer to him as a dirty dog. When it was time to think of a name for the farm, "Dirty Dog Organics" was a perfect choice.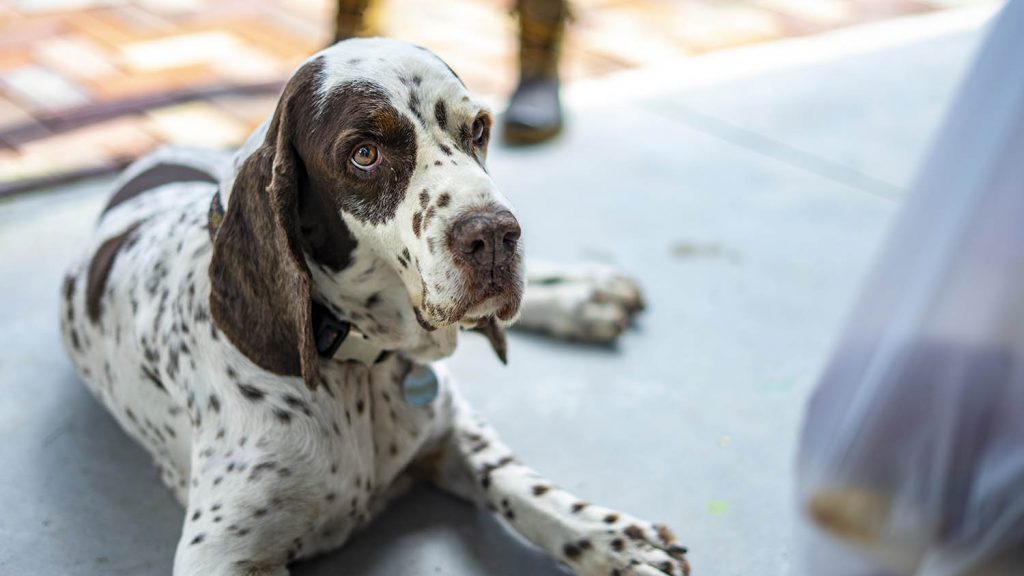 Another inspiration for the farm comes from a Jane Goodall quote – it's one of the first things you see when you open the door to their market.
"You cannot get through a single day without having an impact on the world around you. What you do makes a difference, and you have to decide what kind of difference you want to make," the quote reads.

Jane Goodall

"Farming is tough work, but good work," Cash said. "There are many perks to our work; farmers are gifted with life-changing rewards, and we are fortunate to be allowed the opportunity to gain lessons from each unique situation. Because of these ever-changing obstacles and the desire to sometimes seek self-pity, it was important for me to remind myself (daily) all the moments we're given to make an impact on the world around us."
Cash's children are all involved in the operation of the farm. Her eldest children Amanda, 30, and Austin, 27, are adults living their dreams off the farm, but come home frequently to help on the farm.
The day we made our visit to Dirty Dog Organics, we met Cash's three youngest daughters: Rhiannon, 14, Lydia, 11, and Leila, 2. The girls are hands-on in the farm operation and were ringing up customers and answering any questions we had about their products.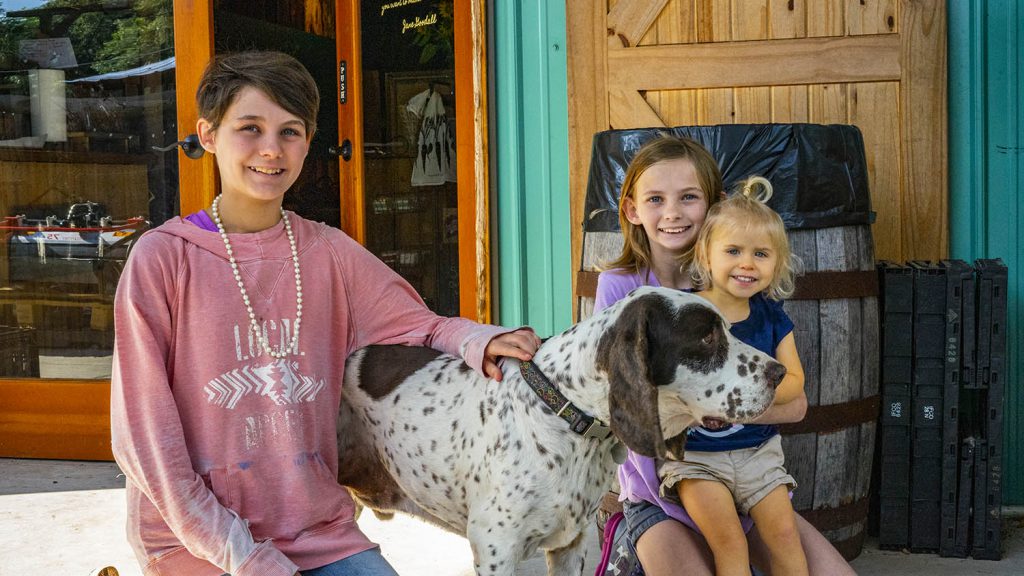 The Cash family's passion for serving the community is what inspired them to open Dirty Dog Organics.
"I believe the most important thing to know about our farm is why we chose to become farmers and open our farm to our wonderful community," Cash told Visit Lake. "As farmers, we have the opportunity to supply our neighbors with food that simultaneously empowers and grounds them. Our new generation of farmers are building a network of folks who work together to lift the veil of manufactured truths which shrouded the generations before us; we are turning back into the truths known by our ancestors," Cash said. "We farm not only for the personal rewards reaped by belly laughs in the sun and dirt between our toes, but because small-scale, local, healthy food economies are an often forgotten yet necessary ingredient of a healthy, just, and deeply fulfilled individual and community. We farm because justice will not be served until all people can serve their families foods that empower and heal."
Cash told Visit Lake her partnership with local artisans and farmers continue to grow. Dirty Dog Organics and their 31 current partners provide organic products such as spices, skin care products, grass-fed meats, jams, dairy products, local honey and locally roasted coffee and baked goods.
Make sure to give them a visit and let us know about your experience below.
Address: 2026 Lewis Road Leesburg, Florida 34748
Seasonal Hours: Open October-May Thursday, Friday and  Saturday 9 a.m. to 6 p.m.
Phone: 1-352-235-0760
Website URL: https://dirtydogorganics.org/about-us/