Camping is one of those activities that most of have fond memories of from childhood. Whether you are into primitive camping or would rather have a more glamorous camping experience, you can find the perfect fit in Lake County.
Lake Louisa State Park
📍: 7305 US Hwy 27, Clermont, Florida 34714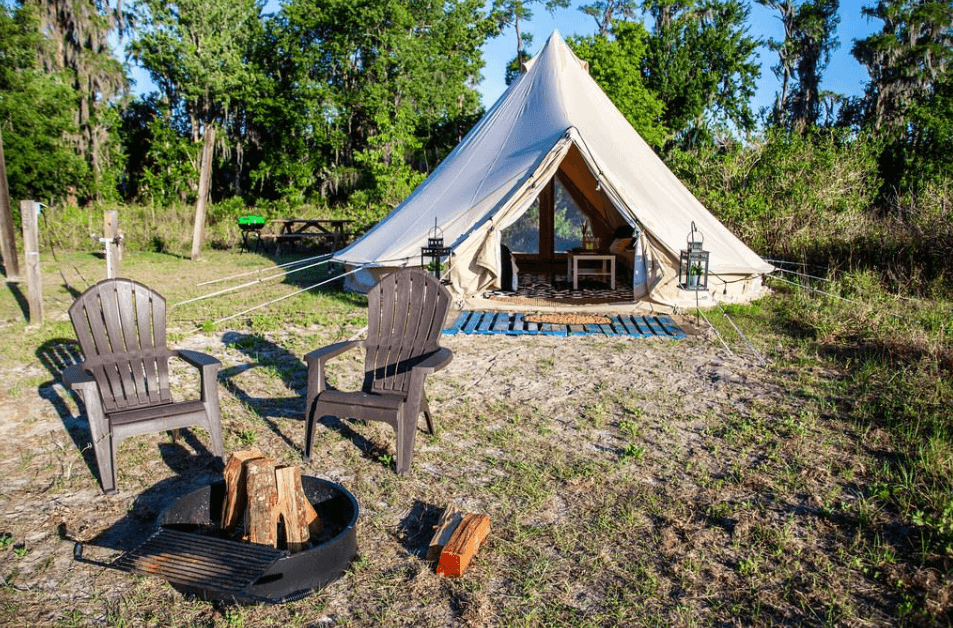 Lake Louisa State Park showcases a diverse array of wildlife, including 11 distinct natural plant communities. There are also many activities for families to explore together, such as paddle boarding, hiking, cycling, horseback riding and camping.
For visitors who are looking for a primitive camping experience, the park offers campground sites as well as more secluded locations to pitch a tent. Lake Louisa State Park also offers general camping and full hookup RV sites.
For visitors that want to go camping without all the hassle of setting up and breaking down camp, the staff of Lake Louisa State Park offer a "carefree" camping experience. Guests arrive to a site where the tent has been pitched and supplies have been set up by staff. Best of all, there is no need to take down the tent at the end of the visit!
For those who want the camping experience without having to actually camp outside, the park offers cabin rentals with AC and TV. The park also has "glamping" experiences for visitors who want to be outside but enjoy all the luxuries of home. Set up with lights, AC and TVs, glamping at Lake Louisa is a must!
The Grand Oaks Resort
📍: 3000 Marion County Road, Weirsdale, Florida, 32195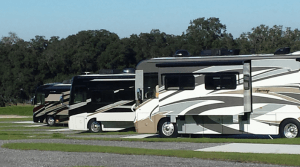 With over 400 acres of rolling hills, The Grand Oaks Resort is the most amazing place for camping, weddings, events and simply just relaxing in nature. If you are looking to get away from it all and get back to nature, this is your place.
Visitors can choose from various accommodation options at The Grand Oaks. With full RV hookups and equine sites, complete with either private or shared stables, the outdoor lover will enjoy The Grand Oaks. The resort also offers homes and cottages for rent as well, with accommodations fitting up to 12 people.
With such amazing lodging options, what else is there to do at The Grand Oaks Resort? One of the biggest draws to The Grand Oaks is their equine events, such as driving competitions, dressage and cross country. Guests can also try their hand at pickle ball, fly fishing and even off-road cycling or enjoy a bite to eat at the on-site bistro. The resort also offers a a hair salon and spa.
Powell's Campground
📍: 25716 Powell Drive, Astor, Florida 32102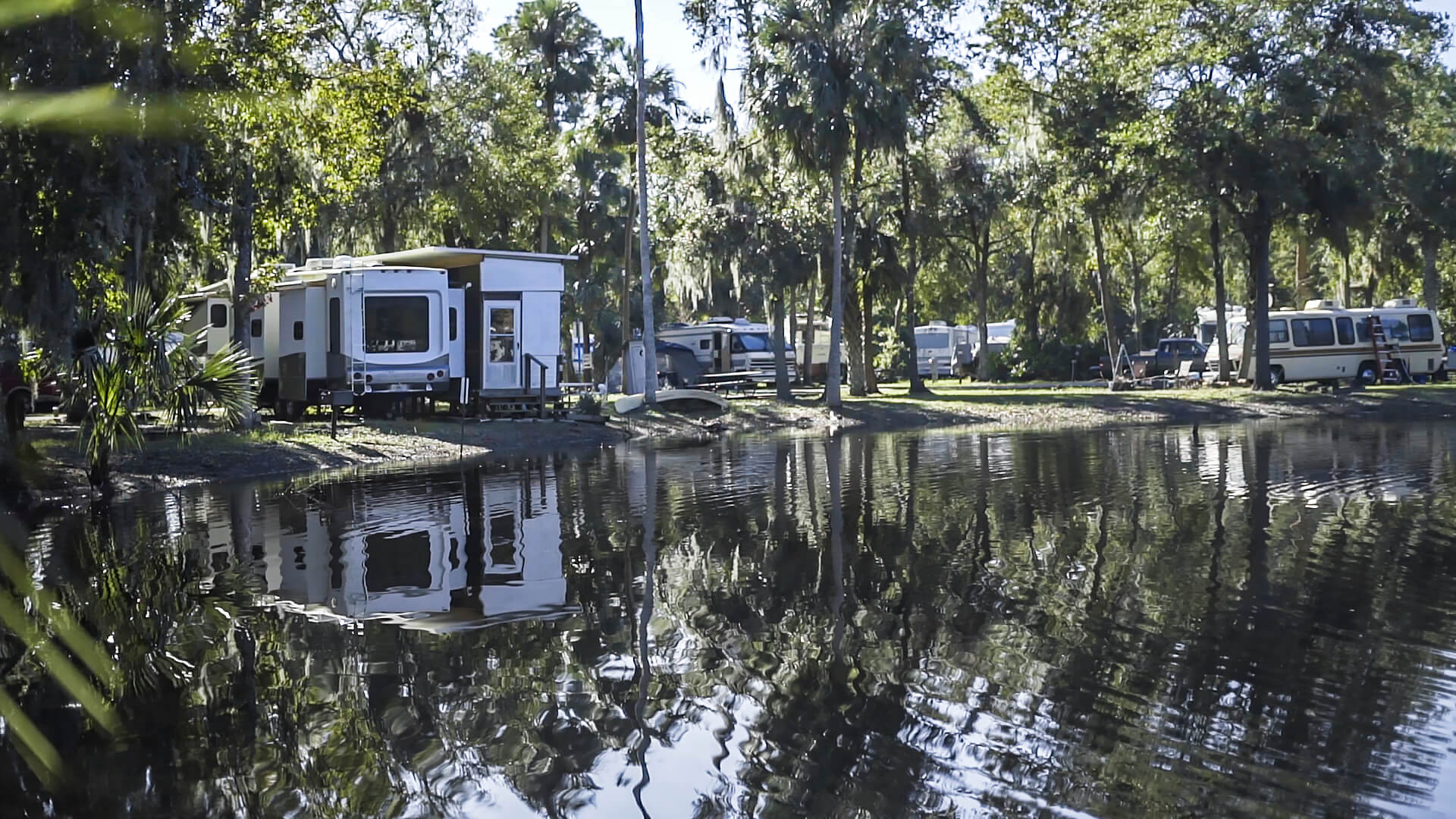 Nestled along the St. Johns River is the beautiful Powell's Campground. The campground offers full RV hookups and tent camping by the night, week and even by the month. Just around the corner, visitors can find shopping, boating and dining options. If you are looking for something to do during the day, check out St. Johns River Tours. Visitors will enjoy a leisurely boat ride while learning the history of the river as well as spotting the amazing wildlife and experiencing the breathtaking views that are enjoyed on these cruises.
Wekiva Falls RV Resort
📍: 30700 Wekiva River Road Sorrento, Florida, 32776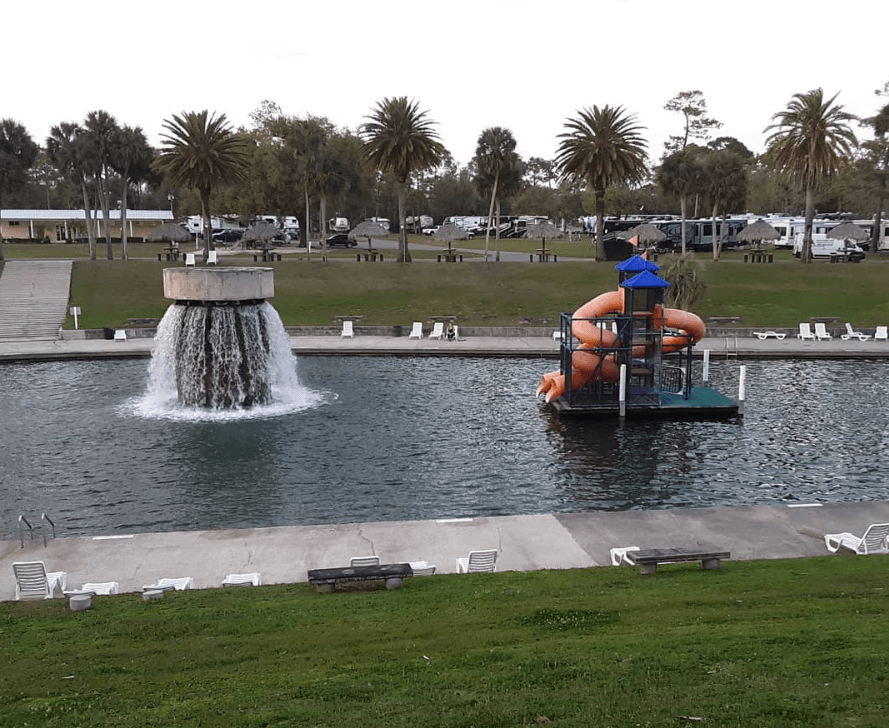 Wekiva Falls RV Resort is located in beautiful Sorrento. Visitors will enjoy being away from it all but close enough to experience everything the area has to offer. With over 800 full-service RV sites, there is plenty of room for families, groups of friends and even larger rally groups. Primitive camping is also available along the water as well as tucked away in the trees.
Visitors can enjoy paddling, hiking, site seeing and more. The heart of the resort features Wekiva Falls Spring, which allows visitors to swim, paddle and enjoy family time in the water.
Alexander Springs Recreation Area
📍: 49525 County Road 445, Altoona, Florida 32702
Alexander Springs Recreation Area is a natural playground for the entire family! Located between Astor and Altoona, Alexander Springs offers an unforgettable family experience. The spring is a constant 72 degrees year-round, and it is a first magnitude spring, which is a rare thing in Florida. Visitors can rent canoes and kayaks as well as swim and scuba dive in the springs.
For those wanting to stay onsite over night, Alexander Springs offers ADA accessible sites, tent camping and RV spots.
Clearwater Lake Recreation Area
📍: 24511 County Road 42, Paisley, Florida 32767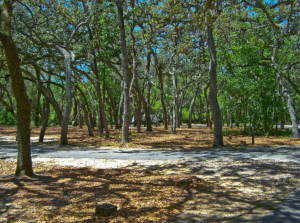 At the southeastern edge of the Ocala National Forest lies the Clearwater Lake Recreation Area. Visitors will experience a true getaway here. With nature trails, a beautiful lake and camping options, the outdoor enthusiast will feel right at home. If you are interested in a bike ride, you can find 22 miles of single-track that take you between the Clearwater Lake Recreation Area and Alexander Springs.
To find out more about things to do in Lake County, check out our website. Don't forget to follow us on Facebook and Instagram! For additional camping options check out our camping section of the website!