Nestled in Howey-in-the-Hills A Natural Farm and Education Center brings chemical-free growing practices to Central Florida.
A Natural Farm and Education Center is one of the many farms in Lake County that serves up the farm-to-table experience by providing the customer a chance to buy fruit or vegetables while having peace of mind knowing that there are no harmful chemicals.
Luc and Sonia Duytsche founded A Natural Farm and Education Center in 2012, which they currently run along with their two full-time and two part-time employees. We traveled to the farm, toured the property, observed nearly 100 different types of fruit trees and edible plants and tasted some too!
Many of these sun-ripened fruits include blueberries, pomegranate, guava, pineapple, papaya, and many more.
"(We have) many repeat customers who keep planting fruit trees in their yard and harvest tons of fruits all year round," Duytsche told Visit Lake.  Duytsche said they keep adding more varieties of plants to the farm every year.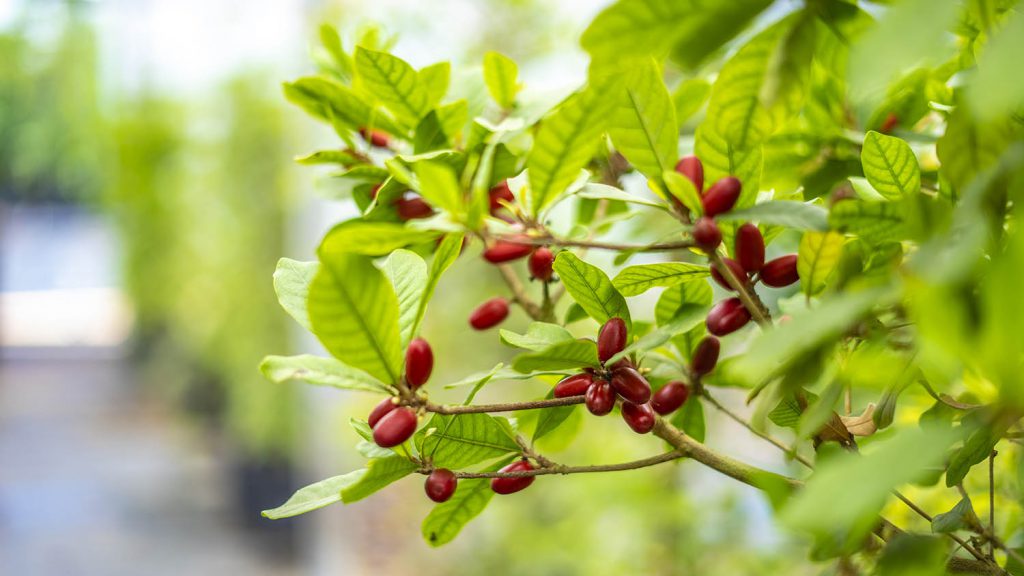 One of the plants we were excited to sample is a berry from a miracle fruit tree. The miracle fruit, also known as a Synsepalum dulcificum, causes anything that you consume afterward to turn sweet. For our example, we devoured the berry, and then ate a lemon which also tasted sweet, instead of sour.
Everyone was astounded that the lemon was sweet to their taste buds. So, we sampled other fruits on the farm, which included peaches.
"This is the best peach, I have ever eaten," one customer told Visit Lake.
After viewing the fruit trees, the farm has something for tea lovers as well — a variety of tea plants, which include a Camelia Sinensis and Ilex Paraguayensis.
During our tour of the farm, we were able to beat the heat by sitting on benches in front of the new educational center, where the farm owners say exciting plans are in the works.
"Various classes in the fall on grafting, pruning, irrigation set up, natural pest control, beekeeping, edible wild weeds," Duytsche told Visit Lake. "Inside the barn [there are] classes on how to make kombucha, other fermented foods, kimchi, healthy juices, other vegetarian meals and recipes," Duytsche said.
Not able to make it over to Howey-in-the-Hills? No problem. The farm does local deliveries by pickup truck and trailer, additionally, they can ship via FedEx or USPS. You can also purchase products from their eBay, Etsy, and Amazon stores.
Make sure to give them a visit and let us know about your experience below.
23630 Florida 19 Howey-in-the-Hills FL 34737
Monday to Saturdays from  9 a.m to 5 p.m.
Closed two weeks in July
1-352-536-3112
Website URL: https://www.anaturalfarm.com/