48 Hours in Lake County
Need a weekend getaway? Want to relax and recharge? Head to the Real Florida, where beautiful landscapes meet charming towns, and find exactly what you need. Peaceful retreats? Check. High-adrenaline adventure? Check. Stunning sunsets and sunrises? Check and check. Unique, mouthwatering restaurants? Yep, we have those, too, plus breweries, wineries and a whole lot more.
In this blog, we'll show you the best ways to spend your weekend getaway in the Real Florida.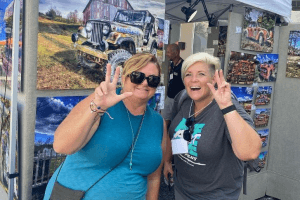 Lodging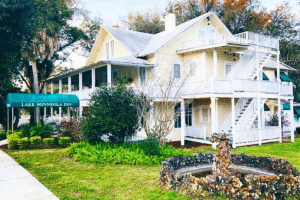 Is your weekend away all about rest and relaxation, or are you more focused on exploration and adventure?
If rest and relaxation is important, select a place to stay that takes your needs into account. The Real Florida is full of darling inns and lakeside resorts that offer their own intimate experiences, from rounds of golf on championship courses to private waterfront dining, indulgent spas and wooded walkways through nature. For the finest in Real Florida luxury, book your stay at Mission Inn Resort and Club and prepare to be wooed by rich history. Mission Inn is also home to three of the state's best golf courses, including the El Campeón course. Guests and visitors alike can also indulge in the onsite spa or take a walk through nature on the nearby walking trails. Also try Lake Minneola Inn, Lakeside Inn, Heron Cay Bed and Breakfast Inn or Magnolia Inn Bed and Breakfast.
The Real Florida also features a range of trusted Holiday Inn, Hilton and Marriott branded properties throughout the destination to suit all budgets and tastes. There are a wide selection of camping locations, as well, including spots for RVs, tent camping, glamping and even cabins. Just select your desired accommodation – we know you'll love it.
Fill Your Days with Fun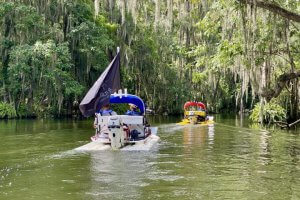 There's no better way to spend a weekend in the Real Florida than out on the lake. And with more than 1,000 lakes to choose from, the possibilities are nearly endless! If you love being on the water, bring your own boat in tow and launch into the Harris Chain of Lakes. Spend all day cruising or drifting on Lakes Apopka, Harris, Griffin, Eustis, Dora, Beauclair, Carlton and Yale. Fishing is a popular lake activity, too, just make sure you have your fishing license (check out the Florida Fish and Wildlife Conservation Commission for more details). If you don't have a boat, renting is also an option! Or you can book a boat tour.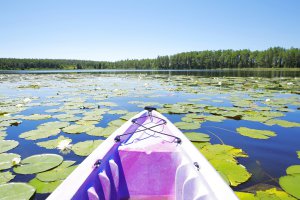 Another way to enjoy the many Real Florida lakes is to get up close and personal with them via kayak. Though it can get quite cold some days in the Real Florida, warmer temps are prevalent year-round. Bring your own kayak and launch from one of many waterfront parks, such as Lake Idamere Park, the Crooked River Preserve or the Lake Norris Conservation Area. Kayak rentals are also available and can be found at many state and local parks, including Lake Louisa State Park, Alexander Springs Recreation Area and Lake Griffin State Park.
Shop 'Til You Drop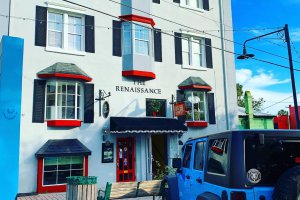 Love to shop? You're not alone! And the Real Florida is perhaps the best kept secret when it comes to boutique shopping – and with a myriad of options, too! Check out downtown Mount Dora to find cobblestone paved streets lined with galleries, gift shops, clothing gallerias, specialty stores for things like teas, spices and oils, and much more. This walkable area is also filled with restaurants to satisfy every palate as well as nearby Grantham Point Park, a picturesque waterfront park overlooking Lake Dora that also features a working inland lighthouse.
Clermont is another great option for shopping. Though there are many different types of shops sprinkled throughout the city, the walkable downtown district has many options, as well. Check out Erika's Tea Room and Gifts for unique finds and visit the Montrose Street Market for a range of things from gift ideas to trendy eats.
Find other walkable downtown shopping experiences in Leesburg near Lake Harris and in Tavares along Ruby Road next to Lake Dora.
Enjoy the Views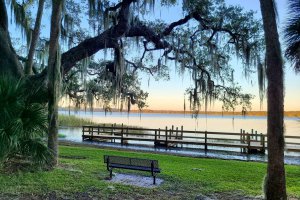 There are just as many parks in the Real Florida as there are lakes, and the views at each of them are stunning. Bring a picnic and some games and prepare to take in the views. We recommend the following:
Unique Experiences
Weekend adventures are the perfect time to try something new, and the Real Florida has some you won't want to miss.
Book a flightseeing tour aboard a seaplane and see the area from above. Jones Brothers Air and Seaplane Adventures is located in Tavares but they can take you just about anywhere in Florida, including Key West, Clearwater and Cedar Key. They also offer a variety of excursions, including romantic dinner fly-ins, bar hop fly-ins, a breakfast fly-in at DeLeon Springs, and so much more.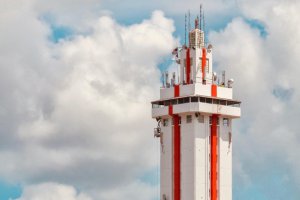 Visit the Citrus Tower in Clermont for panoramic views of the area. Built in 1956 and reaching a lofty 226 feet, this beloved site shows you the hills of the Florida ridge as well as hundreds of spring-fed lakes, orange groves and so much more.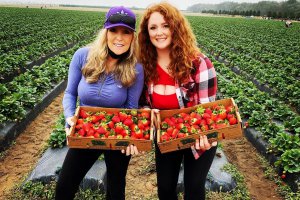 Another area favorite is U-pick, with many farms opening their doors to the excitement and wonder that comes with picking fresh ripened fruit straight from the vine. Check out Southern Hill Farms, Showcase of Citrus, Graham Farms and Far Reach Ranch, just to name a few.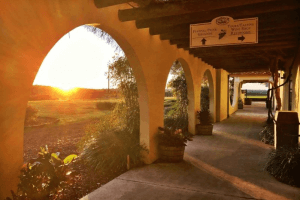 Weekends in the Real Florida also offer up fun yet relaxing adventures from Lakeridge Winery. Weekends at the Winery feature live music, food trucks, wine bar, free winery tours, lawn games and fun with friends and family on most Saturdays and Sundays. Check their event schedule to see what's coming up.
Wine, Dine and Brew in Style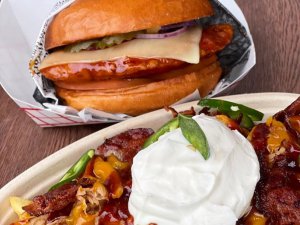 In the mood for food? The Real Florida has a ton of options you'll love. For brunch, a tasty option is Root and Branch in Clermont. The menu includes favorites like chicken and waffles, shrimp and grits, and omelets as well as dishes like lobster benedict, steak rancheros and more. Pisces Rising in Mount Dora has a brunch menu as well as lunch and dinner options. For more lunch and dinner choices, try the Crooked Spoon Gastropub in Clermont or The Goblin Market in Mount Dora. The Real Florida also features a handful of vegetarian-friendly restaurants, including Shiva Indian Restaurant in Mount Dora and Guru Indian Restaurant in Clermont. For a delicious vegan option, try Loving Heart in Clermont.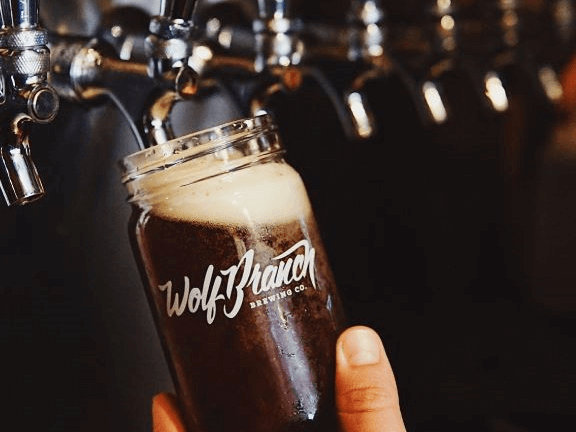 The Real Florida has a growing brewery scene, too! Check out Bru Tap House in Tavares, Wolf Branch Brewing with locations in Eustis and Mount Dora, Mammoth Oak Brewing Company in Leesburg, For local wines, there is no place better than the Lakeridge Winery in Clermont, which also offers free tours and complimentary wine tastings.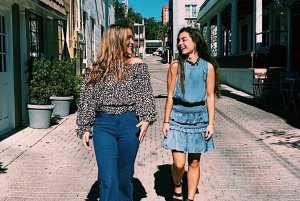 Book your weekend getaway today. The Real Florida is here for you.