Originally published at https://myfwc.com/fishing/freshwater/sites-forecasts/ne/ on January 1, 2021.
The Florida Fish & Wildlife Commission (FWC) has released the latest fishing forecast for some of the more popular fishing destinations. Check out their thoughts and get on the water!  Make sure to get on Lake Apopka and take part of the Lake Apopka Fish Tag Challenge as well. Visit LakeBIGBass.com for more information on fishing in Lake County, Florida.
Harris Chain of Lakes
During this time, bass can be in all three stages of the spawn and is highly weather dependent. Before the spawn, try fishing around know spawning areas or in or around canals. Anglers can also fish offshore, many of the lakes have expanding submersed vegetation, try fishing the deep weed line or use your sonar to find offshore shell beds/hard bottom. During winter cold-fronts make sure to slow-down your retrieve. Try a soft-plastic jerk bait (e.g. Fluke) or weightless worm near heavy vegetation. You can also try punching heavy vegetation with a 1-2oz Texas rig worm or creature bait. The bass will hold tight to this vegetation and slight twitches can often trigger a bite. Bass in the Harris Chain will be spawning throughout the late winter and spring. As the water begins to warm up, try heading into one the many canals in the Harris Chain. These canals warm up faster and are protected by wind and bass will likely be staging and spawning in these canals during the springtime. A popular tactic year-round on the Harris Chain is flipping and pitching Texas-rigged worm (e.g., trick, speed, senko) or creature bait in and around shoreline vegetation. Popular soft plastic colors on the Harris Chain include Redbug and Junebug.
The winter and early spring are primetime for crappie fishing on the Harris Chain. Anglers usually troll or drift the open water using live crappie minnows or small crappie jigs. Try trolling at different depths to find where the crappie are holding. Last year Lakes Harris, Griffin and Yale produced good crappie catches. Based on our fall crappie sampling, Lake Griffin may be in for another good year. For shoreline crappie anglers, try the underwater dock lights at Hickory Point Park at Lake Harris. These underwater lights should attract crappie for a nighttime bite. Also, later in the spring try the Lake Eustis boardwalk.
TROPHYCATCH TRACKER
Lunker Club (8 – 9.9 pounds): 126 | Trophy Club (10 – 12.9 pounds): 22
Lower St. Johns River and Lakes
Striped bass and Sunshine Bass should be congregating river wide near bridge pilings, jetties, channel markers, and in sharp bends in the river in the Mullet Lake area when the river is flowing. Grass shrimp, small shad, and rattling crankbaits are popular baits for these fish. Largemouth angling should also be picking up in the Mullet Lake area with live shiners the preferred bait. Cool weather marks the start of the black crappie (speckled perch) season. Lakes Jesup, Beresford and Harney, are popular speck lakes with most anglers drifting minnows or crappie jigs. Lakes Woodruff and Dexter, typically popular largemouth bass and crappie fisheries, should be relatively productive. January will mark the start of the American shad spawning run to their spawning grounds, with the peak of the season around February.
TROPHYCATCH TRACKER
Lunker Club (8 – 9.9 pounds): 404 | Trophy Club (10 – 12.9 pounds): 74
Lake George
Hurricane Irma and subsequent high waters certainly did a number on the eelgrass on Lake George, and the vegetation is still recovering. Largemouth bass anglers may find success using live shiners and artificial baits fished near pilings. Live shad and grass shrimp fished near the jetties when the river is flowing should produce catches of largemouth bass and stripers. Cooling waters should also bring success to black crappie (speckled perch) anglers fishing Willow Cove on the eastern shore. Striped bass and Sunshine bass should be active around Ninemile Point and the Jetties.
TROPHYCATCH TRACKER
Lunker Club (8 – 9.9 pounds): 163 | Trophy Club (10 – 12.9 pounds): 31
Ocala National Forest Lakes
As we move into February and March, the largemouth bass fishing should begin to peak. Fish will begin spawning when water temperatures reach 65 degrees. Fishing in the shallows where fish spawn can produce good results. Lake Kerr is a sure bet to catch lots of small fish, with the possibility of some giant Bass. Lake Kerr has an abundance of small to mid-sized Largemouth Bass. It is resources such as these that FWC fisheries biologists encourage the harvest of these smaller Bass under the current regulations. For more consistent catches of moderate to large sized bass, Lake Bryant or Wildcat Lake would be a good bet. Targeting areas with moderate vegetation with soft plastics or weedless spinnerbaits can produce well. Lake Bryant was at one time a very productive crappie lake but, has not been very productive for crappie fishing as of late.
TROPHYCATCH TRACKER
Lunker Club (8 – 9.9 pounds): 52 | Trophy Club (10 – 12.9 pounds): 17 | Hall of Fame Club (13+ pounds): 2
TrophyCatch is FWC's citizen-science program that rewards anglers for documenting and releasing trophy bass 8 pounds or larger.
---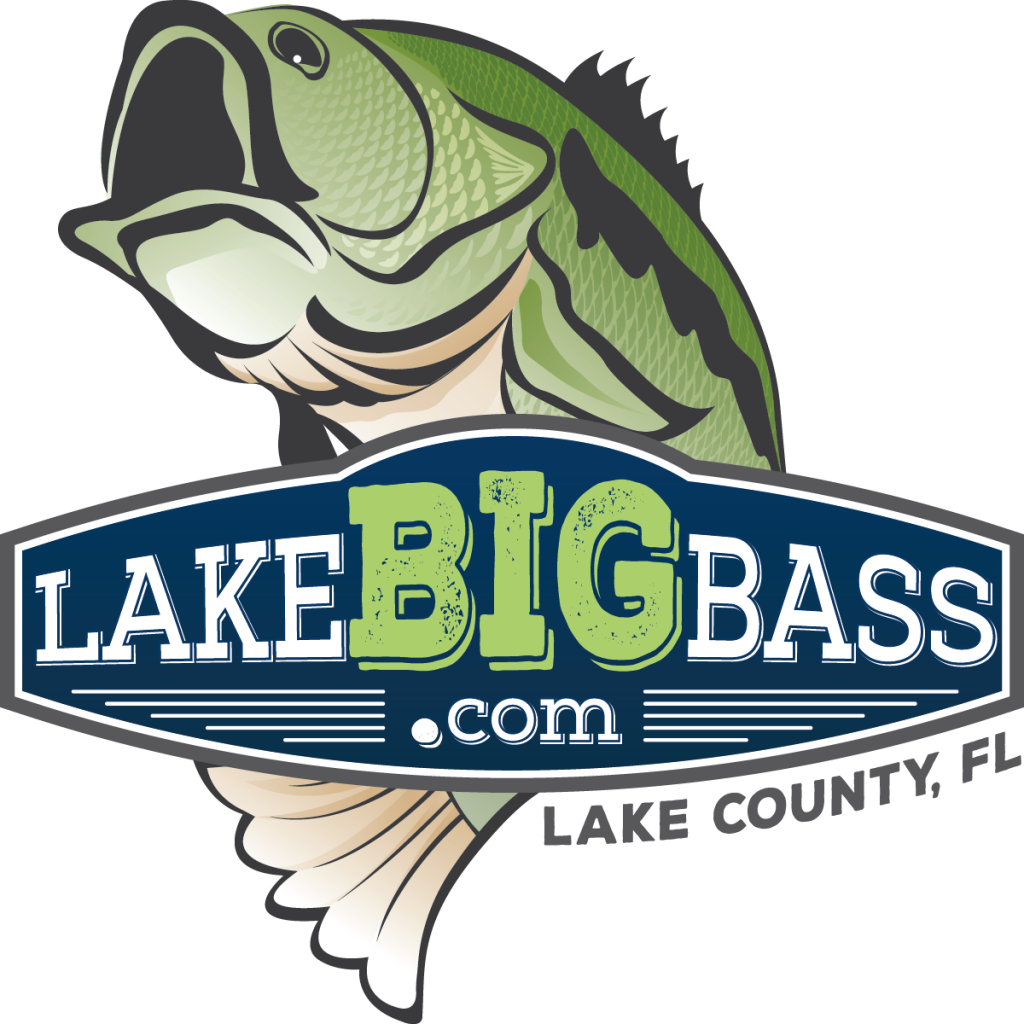 Lake County, Florida, a.k.a. "Lake Big Bass," is located less than 30 minutes west of Orlando and has been named "Top 100 Best Bass Lakes" and "Top 25 Best Bass Lakes in the Southeast" by Bassmaster Magazine and "The 50 Best New Fishing Spots in America" by Field & Stream. The Harris Chain of Lakes, the Clermont Chain of Lakes and the St. Johns River welcomes professional and recreational anglers from around the world and hosts some of the top national bass fishing events including the Big Bass Tour, Major League Fishing, and Bassmaster. As MLF BIG5 Pro Circuit Champion and LakeBigBass.com pro-angler Tim Frederick says, "fishing in Lake County is a must for every bass angler's bucket list!" Visit LakeBigBass.com today and plan your next fishing trip.