Fruitland Park • Lady Lake • Leesburg
The communities in Northwest Lake feature appealing small-town charm. Boating, golf, motorcycle shows, barbecues and chili cook-offs, art festivals, parades, dining, music concerts, and activities in the area's beautiful lakes and parklands draw visitors and residents alike.
Fruitland Park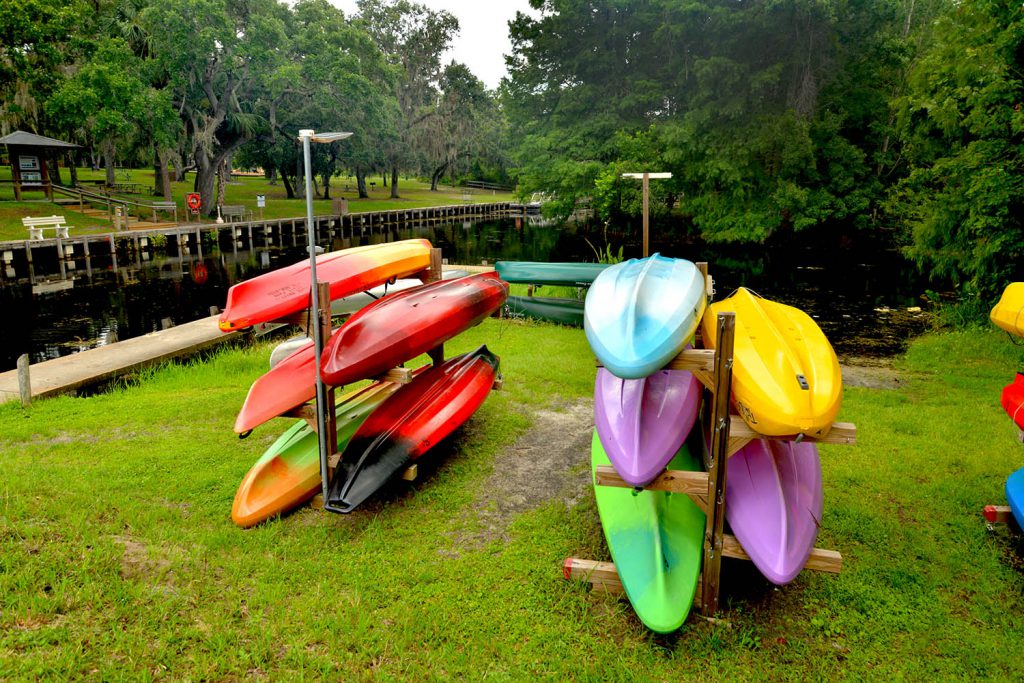 Population: 8,000
Size: 6.8 square miles
Movies on the lawn, family fun runs, Fruitland Park Day with a barbecue cook-off, and Light Up Fruitland Park, a holiday lighting contest, are among the small hometown attractions residents and visitors enjoy in Fruitland Park.
"We encourage people to come out and participate," says City Manager Gary La Venia. "Fruitland Park offers residents and visitors an enjoyable small-hometown feel with friendly people."
The friendliness is what attracted Gary to the area, and he joins local residents in looking forward to the city's most popular annual event, Fruitland Park Day. The next one is scheduled for March 28, 2020. "The event gets bigger and better than ever, and it's exciting that it's growing," Gary says.
One of Fruitland Park's longstanding attractions for nature lovers is the 620-acre Lake Griffin State Park, 3089 U.S. Highway 441, where visitors often rave about the relaxing, beautiful scenery as well as the wildlife.
One "must-see" sight at the park is a mammoth live oak tree, which is billed as the second-largest oak tree in Florida. A nearby sign reads that the tree is estimated to be 300 to 500 years old, and that it may have been a landmark for Timucua Indians who frequented the area before settlement and later the Seminole Indians.
"Lake Griffin State Park is always a great place for people to go and enjoy the water, boating, camping," Gary says of the park that has a full-facility campground, boat ramp, and nature trails.
Anglers and birders can rent a canoe or a kayak to explore Lake Griffin's marshes. Among the wildlife and animals that visitors often see are osprey, bald eagle, blue heron, anhinga, alligator, raccoon, bobcat, coyote, and even bear.
"Have grandkids in town and want to show them the 'Real Florida'? Bring them for a paddle on the marshes of Lake Griffin," park manager Rachel Nunlist says on the park's website.
Lady Lake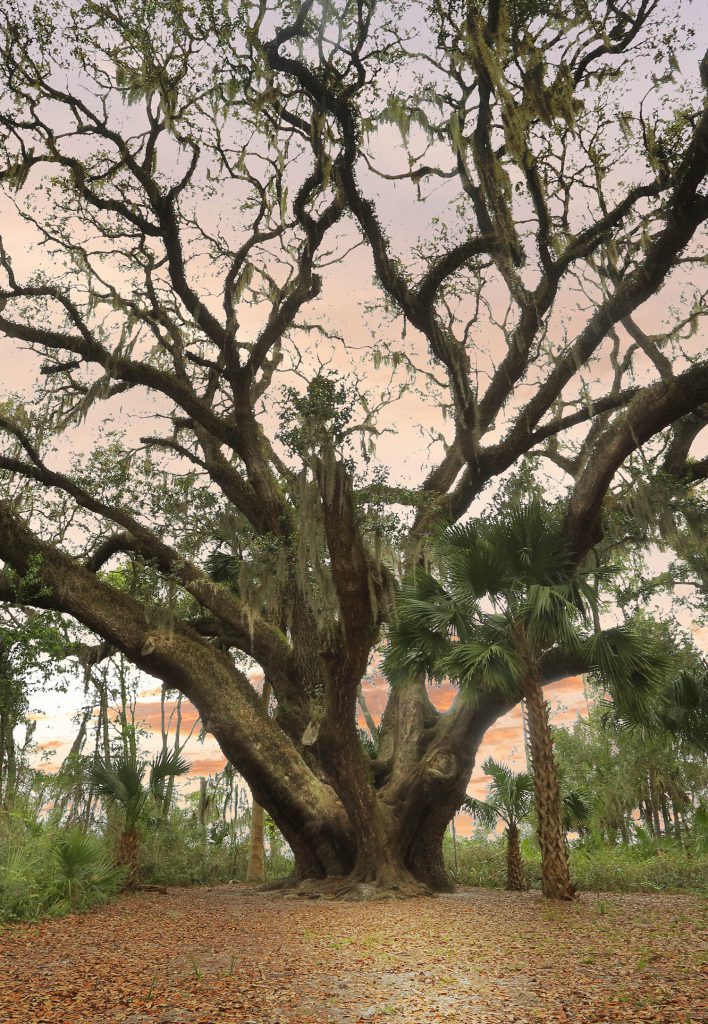 Population: 14,960
Size: 8.5 square miles
Lady Lake's picturesque streets are lined with moss-draped oak trees that were planted in 1886-87, and the cathedral arch formed by the massive oaks on Lady Lake Boulevard remains a beautiful sight today, just as when it was pictured in the Saturday Evening Post in 1929.
Lady Lake Town Manager Kristen Kollgaard cherishes all that her town offers residents and visitors.
"Lady Lake has a friendly, hometown atmosphere where we have something for everyone, from shopping to recreational activities for the whole family," Kristen says. "It is a great place to live, work, and visit."
Visitors driving into Lady Lake on U.S. Highway 441 will see the historic log cabin built in 1935 as the original Town Hall and now site of the Farmer's Market hosted on Tuesdays. Nearby is the Lady Lake Historical Society Museum housed in the old Train Depot with artifacts and educational exhibits showing Lady Lake's earliest Native American inhabitants and pioneer families. The museum also has a train display that depicts how Lady Lake looked in the 1940s and '50s.
Uncle Donald's Farm is a big farm tucked away on a country road, well, maybe not fully country, but it had a guard goose that lets owners know when guests arrive. You'll see animals here you won't see anywhere else: a red-tailed hawk, silkie chickens, a live panther, and even a baby alligator!
Enjoy a hay ride to see everything the big farm has to offer. Dress the kids in their country finery and enjoy a day of farm life. Guests can buy feed for many of the animals, though a sign reads, "Don't feed animals fingers."
Leesburg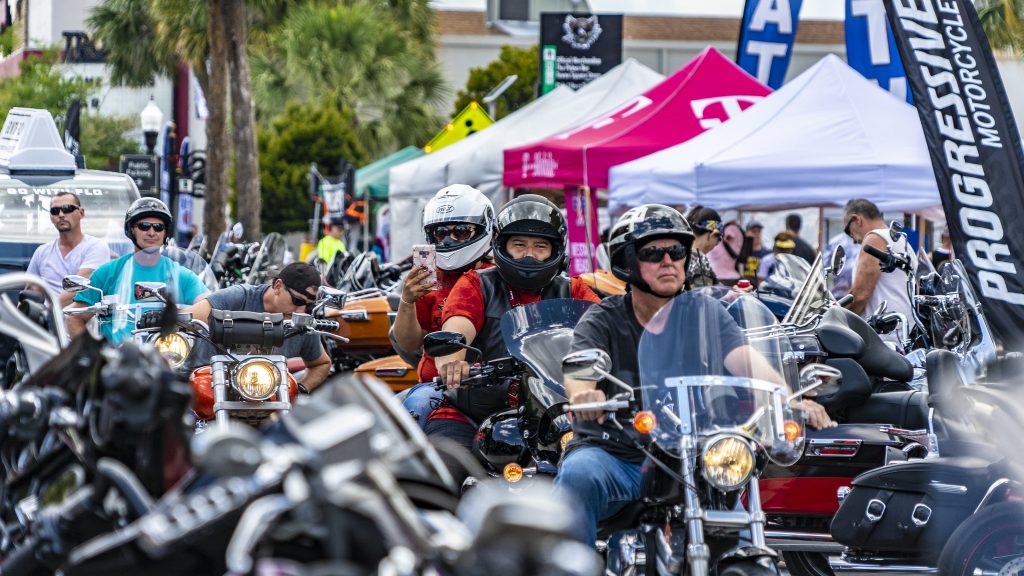 Population: 22,689
Size: 42 square miles
Leesburg offers a relaxed, hometown atmosphere and sense of community that makes visitors feel welcome and at home, according to City Manager Al Minner.
"What is best about Leesburg are our residents," he says. "They have such pride in our community and are actively working to make Leesburg the best place in Florida to live, work, and play."
Billed as the "Lakefront City," Al says Leesburg's historic character, natural beauty, modern elements, year-round events, and economic development components make the city a great place to visit and reside.
In particular, the city is completing the Venetian Gardens Master Plan, which involves improving Rogers Park, Ski Beach, and construction of a new community center. As a picturesque 64-acre park on the west shore of Lake Harris, Venetian Gardens is one of Leesburg's prized attractions. The park has several landscaped islands separated by serene, meandering canals, along with a pavilion, benches, and wooden bridges popular with runners, cyclists, and nature lovers.
A boat launch at Venetian Gardens is one of Leesburg's three boating and recreation access points to the Harris Chain of Lakes, and a Kids Korner playground and splash pad also are nearby, which are a big hit with children and families. The chain of lakes also attracts nationally known professional fishing tournaments and is also great for year-round fishing and water sports.
Historic downtown Leesburg has an array of shops and restaurants and is home to Beacon College, an expanding, private, nonprofit college that is the first accredited institution of higher learning to award bachelor's degrees exclusively to students with dyslexia, ADHD, and other learning disabilities.
The Leesburg Partnership sponsors a Food 'n Truck Flick Night every month on the second Saturday. With a plethora of food offerings, families can enjoy a great movie at dusk sitting on blankets or chairs in Leesburg's beautiful Towne Square. Lake Square Mall offers shopping, dining, movies, and entertainment.
"Leesburg is well known for its three-day Bikefest, which attracts thousands of visitors from all over the country," Al says of the event slated for April 26-28 in downtown Leesburg. "Our annual Fourth of July fireworks show on Lake Harris is also spectacular."
Other popular events include many activities at Christmas, the Leesburg Black Heritage Festival and Martin Luther King Jr. Parade, Leesburg Fine Arts Festival on Main Street, a festive Mardi Gras, Juneteenth Celebration, and Food Truck-n-Flick Nights.
Every year, the city also hosts a series of collegiate fast-pitch softball tournaments and youth baseball tourneys, as well as in-door kart racing, carnivals, car shows, and other special events.
The Leesburg Lightning collegiate summer league baseball team plays in historic Pat Thomas Stadium. Built in 1937, the stadium originally was the spring training home to a Philadelphia Phillies minor-league team.