"Seeing is believing, but sometimes the most real things in the world are the things we can't see." -Train Conductor, The Polar Express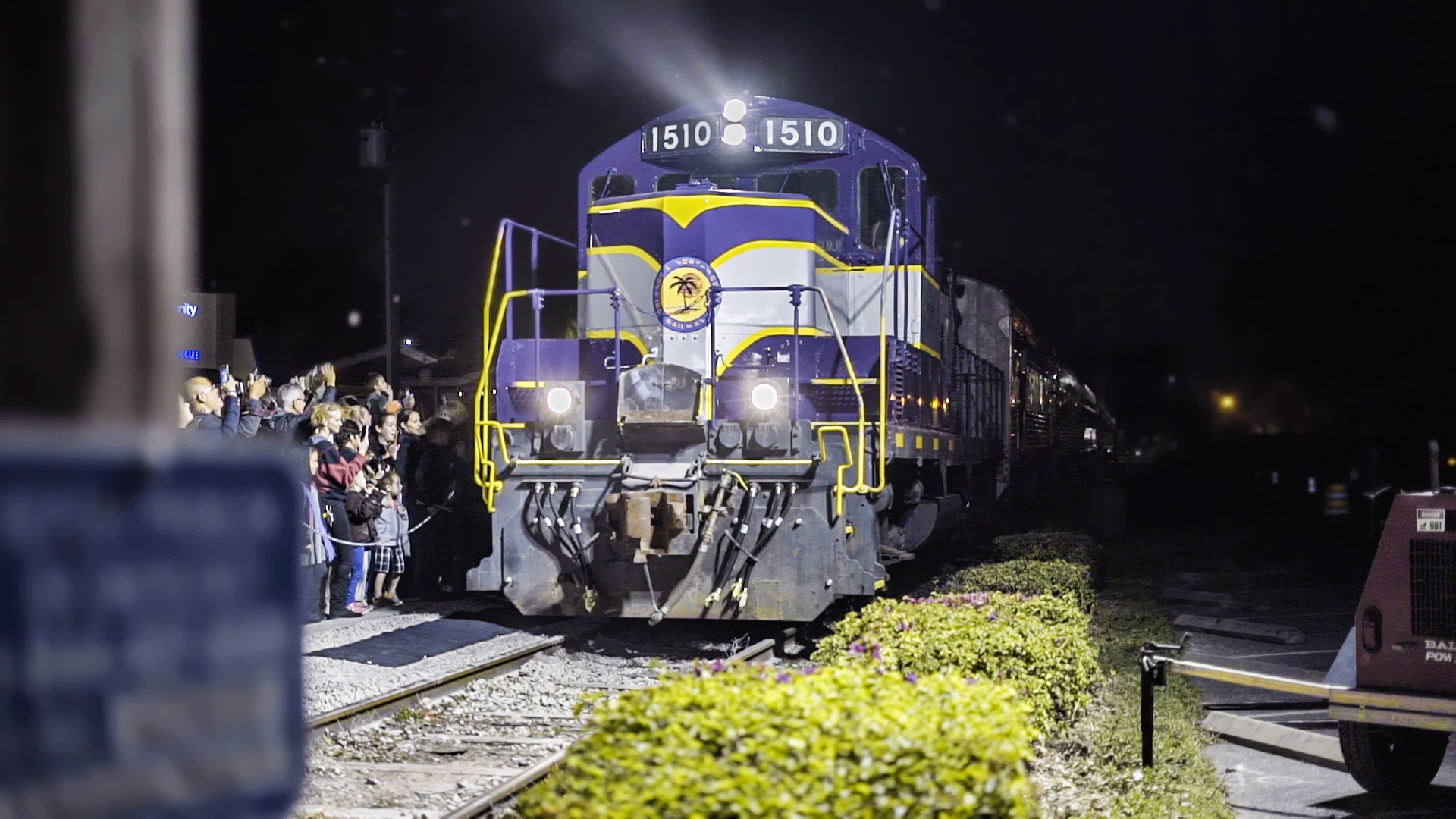 Enjoy the magic of Chris Van Allsburg's The Polar Express not just by reading the book, but experiencing it firsthand! The Orange Blossom Cannon Ball Train in Tavares brings The Polar Express to life! With so much focus on party-planning and material gift-giving, families need to take the time to soak in the true spirit of the holidays through memorable experiences, such as this one.
The Polar Express Train ride is an immersive holiday experience that amalgamates broadway, Christmas decor, and role play encounters. You'll have the chance to interact with familiar characters from The Polar Express book, which include the conductor and holiday hobo. Other pajama-dressed characters are sprinkled throughout the train to to make sure the holiday magic is never stagnant. You'll also be dazzled by train attendants as they dance and sing popular favorites from The Polar Express Theater soundtrack, including the "Hot Chocolate" song and "When Christmas Comes To Town."
The Polar Express Train ride takes the experience a step further by giving passengers small treats throughout the ride. This includes a cup of hot cocoa because no Polar Express train ride is complete without a sweet sip of chocolate! Once the train reaches the North Pole, passengers can look forward to a visit from Santa Clause and his helpers who pass out the first gift of Christmas: an official Polar Express bell that rings for those who still believe!
https://www.instagram.com/p/BbpGId1gBDN/
The Polar Express Train Ride is an experience that involves the entertainment train of the Tavares Train Station. In the late 1800's there was a train depot in Tavares that burnt down. In honor for the city's history, a replica of the station was built 8 years ago. Not only is The Polar Express Train ride a memorable experience for the holidays, but it also pays homage to Tavares' train history.
The holidays are generally a time for fuzzy socks, hot chocolate, and Christmas music. Bring Christmas to a whole new level this year by taking loved-ones on The Polar Express Train Ride which serves as a reminder that Christmas isn't just about parties and presents. The spirit of the Holidays are about giving and believing! For details and tickets on the The Polar Express Train Ride, visit orlandothepolarexpressride.com. To learn more about the train ride and Tavares, check out the video below.