Playing a challenging game of golf. Kayaking down a river. Shopping for hard-to-find antiques. Exploring art galleries brimming with creativity. Hiking in a subtropical forest filled with native Florida wildlife. Lake County is home to all of these fun-filled activities and many more. You'll relish the rural charm, relaxed vibe, and diverse set of attractions.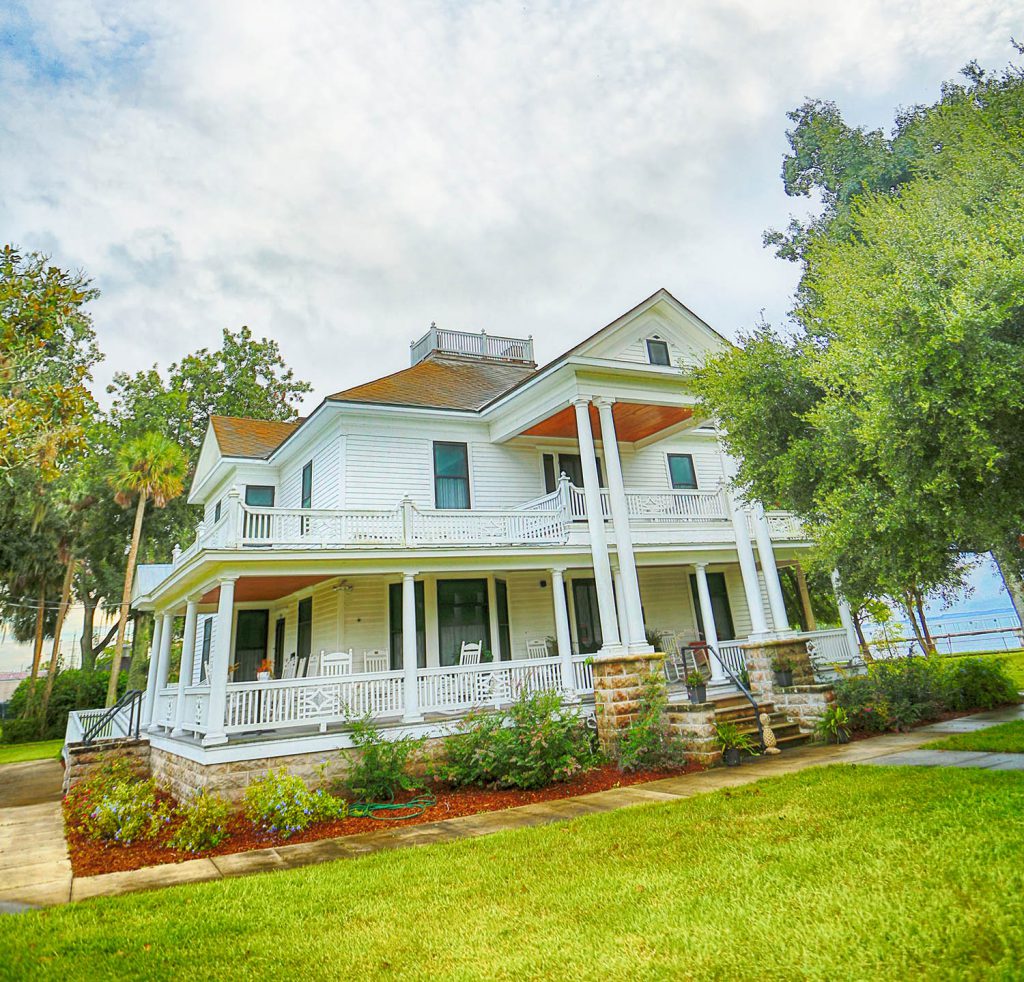 In Full Swing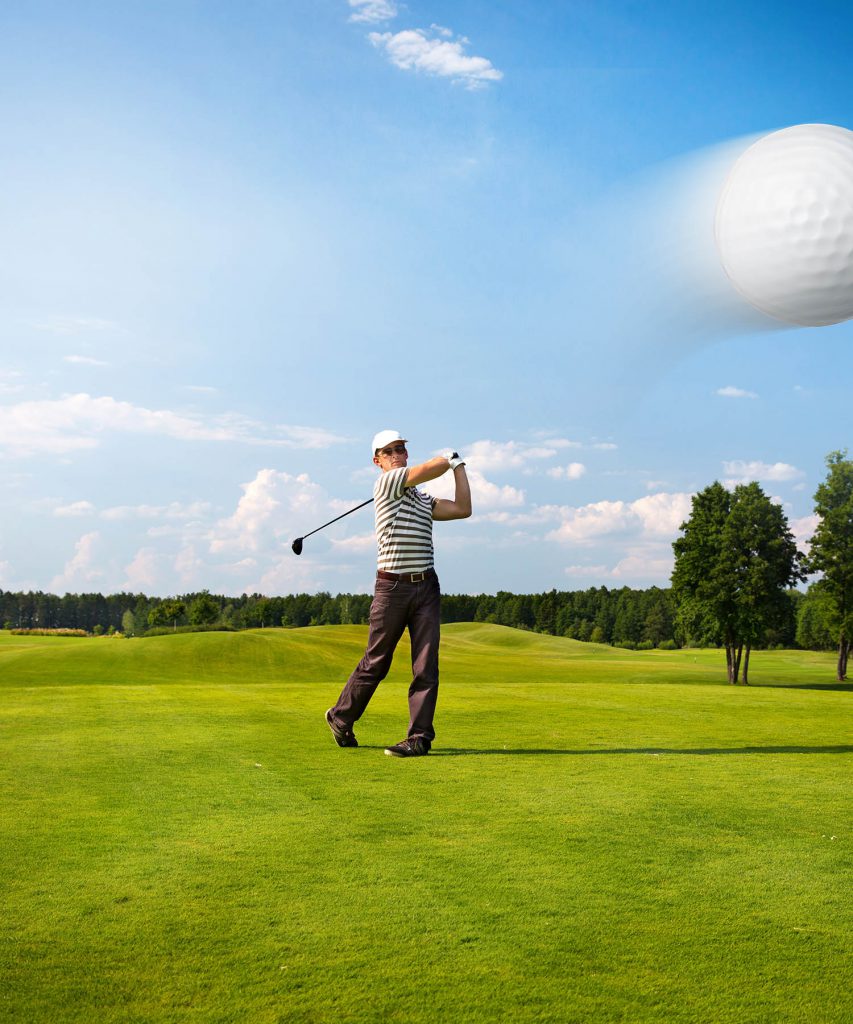 Do you have the "drive" to get out and experience Lake County's 99 miles of fairways and greens? The county boasts 26 golf courses that are popular for both residents and tourists. The unique layouts—including tree-lined fairways, sweeping vistas, sloped greens, and strategically placed bunkers—will excite and challenge novice and experienced golfers alike.
Whether you're looking for some leisure, beauty, or spirited competition, be sure to book those tee times and fine-tune your game on some—or all—of Lake County's most beautiful golf courses.
Central
Arlington Ridge Golf Club
4,877 yards from front tees, 6,610 from back tees
Rating: 71.2 with slope of 117
$$ Designed by pro Gary Koch. Lots of nuances on course featuring winding river and centuries-old oaks.
4463 Arlington Ridge Blvd., Leesburg
352.728.4660
arlingtonridgegolfclub.com
The Club at 
Pennbrooke Fairways
$$ Two executive nines and one regulation nine.
32900 Countryside Blvd., Leesburg
352.728.3200
pennbrooke.org
Mission Inn Resort &
Club – El Campeón
6,923 yards, par 72
Rating: 74.2 with slope of 135
$$$ One of the oldest courses in Florida (1917), 85 feet of elevation change breaks the mold of traditional flat Florida courses. Signature hole is No. 17, a par-5 double dogleg full of obstacles.
10400 CR 48, Howey-in-the-Hills
352.324.3885
missioninnresort.com
Mission Inn Resort &
Club – Las Colinas
6,867 yards, par 72
Rating: 73.3 with slope of 132
$$$ Nominated as Best New Resort Course and rated four stars by Golf Digest. Recognized as Top Fairways by Golf for Women. Plenty of water hazards. Signature hole is No. 12, a 493-yard, par-5 along a tree-lined fairway.
10400 CR 48, Howey-in-the-Hills
352.324.3885
missioninnresort.com
Monarch at Royal Highlands
6,018 yards, par 72
Rating: 68.9 with slope of 119
$$ Member owned, semi-private course. Striking elevation changes and beautiful views.
5325 Saint Andrews, Leesburg
352.314.9000
monarchgolfclub.com
Plantation at Leesburg – Cranes Roost
6,005 yards, par 71
Rating: 68.0 with slope of 118
$$ Four tees challenge all skill levels.
4720 Plantation Blvd., Leesburg
352.365.0526
plantationleesburggolf.com
Plantation at Leesburg – Otter Creek
6,264 yards, par 72
Rating: 70.0 with slope of 127
$$ Five tees challenge all skill levels.
4720 Plantation Blvd., Leesburg
352.365.0526
plantationleesburggolf.com
NORTHWEST
Harbor Hills Country Club
6,910 yards, par 72
Rating: 72.5 with slope of 126
$$ Rated 4 stars by Golf Digest. Spacious layout. Hilly terrain, like that in the southern part of the county, is challenging but not overly difficult. Harbor Hills has hosted numerous high school state playoff tournaments and National Golf Association tour events.
6583 Lake Griffin Road, Lady Lake
352.753.7000
harborhills.com
Lakes of Lady Lake
4,174 yards, par 63
Rating: 59.3 with slope of 96
$ Good putting touch required on a course featuring elevation changes and water.
503 Canopy Lane, Lady Lake
352.750.4474
golf-fla.com
Water Oak Country
Club Estates
5,944 yards, par 72
Rating: 68.4 with slope of 117
$$ Situated among 300 acres of unique terrain and large oak trees with 14 tree-lined holes and emphasis on accuracy.
605 Hickory, Lady Lake
352.753.3905
wateroakcountryclub.com
E A S T
Baytree Golf Course
3,752 yards, par 62
Rating: 57.8 with slope of 95
$$ 18-hole executive course opened in 1990.
129 Juniper Way, Tavares
352.343.7227
baytreegolf.com
Black Bear Golf Club
7,002 yards, par 72
Rating: 74.7 with slope of 134
$$ One of the premier championship layouts in Central Florida. P.B. Dye design worthy of seven U.S. Amateur Public Links tournaments. Practice facility boasts complete double-ended driving range and 40,000-square-foot short-game area.
24505 Caluso Blvd., Eustis
352.357.4732
blackbeargolfclub.com


Country Club of Mount Dora
6,571 yards, par 72
Rating: 72.1 with slope of 125
$$ Water comes into play on 16 holes. Raised greens present challenges.
1900 Country Club Blvd., Mount Dora
352.735.2263
ccofmtdora.com
Deer Island Country Club
6,852 yards, par 72
Rating: 73.8 with slope of 133
$$ The course, which was designed by renowned architect Joe Lee, opened in 1994. In addition to experiencing 18 wonderful holes of golf, golfers enjoy beautiful views of Lake Dora and Lake Beauclair, as well as majestic magnolias and towering oak trees.
18000 Eagles Club House Way, Tavares
352.343.7550
deerislandcc.com
Eagle Dunes Golf Club
7,024 yards, par 72
Rating: 73.7 with slope of 135
$$ 4-star rating by Golf Digest. Elevations and beautiful fairways.
24000 Marbella Drive., Sorrento
352.357.0123
eagledunes.com
Mount Dora Golf Club
5,719 yards, par 70
Rating: 67.9 with slope of 114
$$ Opened in 1945.
1100 S. Highland St., Mount Dora
352.383.3954
mountdoragolf.com
Red Tail Golf Club
7,152 yards, par 72
$$ Located in Heathrow Country Estates. Private, non-equity course.
26026 Member Lane, Sorrento
352.383.5692
redtailclub.com
Wedgewood Golf Course
1,400 yards, par 27
$ Opened in 1989.
12635 CR 44, Grand Island
352.589.0072
S O U T H
Bella Collina Golf Club
7,500 yards, par 72
$$$ Premium course designed by pro Nick Faldo. Valley-style layout provides open fairways but provides a true test.
16355 Vetta Dr., Montverde
407.469.4000
bellacollina.com
Clerbrook Golf Club
5,154 yards, par 67
Rating: 63.4 with slope of 108
$ Opened in 1981.
20005 N. U.S. Hwy. 27, Clermont
352.394.5513
clerbrook.com
Green Valley Country Club
6,645 yards, par 72
Rating: 71.8 with slope of 128
$$ Founded as nine-hole course in 1967, expanded to 18 holes in 1989. Member-owned, semi-private club with full driving range.
14601 Green Valley Blvd., Clermont
352.394.0632
gvcountryclub.com
Kings Ridge Golf Club
6,269 yards, par 71
$$ Course capitalizes on naturally rolling terrain. Greens are a true test of putting skills.
1950 Kings Ridge Blvd., Clermont
352.242.4653
kingsridgegc.com
Legends Golf and
Country Club
6,652 yards, par 72
Rating: 72.5 with slope of 133
$$ Recognized as one of Florida's finest courses. Hosted Hooters Tour event in 2003 and National Football League Players Association tournament in 2004.
1700 Legendary Blvd., Clermont
352.243.1118
legendsgolfcc.com
Sanctuary Ridge Golf Club
7,005 yards, par 71
Rating: 74.2 with a slope of 139
$$ Link-style course with significant elevations and 18 uniquely different holes, it's nicknamed Florida's mountain course due to an elevation change of 190 feet, with water on seven holes.
2601 Diamond Players Club Drive, Clermont
352.243.0411
sanctuaryridgegc.com
Swiss Fairways
6,725 yards, par 70
Rating: 72.3 with slope of 126
$ Unique course has 135 sand traps and 10 water hazards. Large greens.
13144 Skiing Paradise Blvd., Clermont
352.429.9065
swissskischool.com
Sowing The Seeds Of Agritourism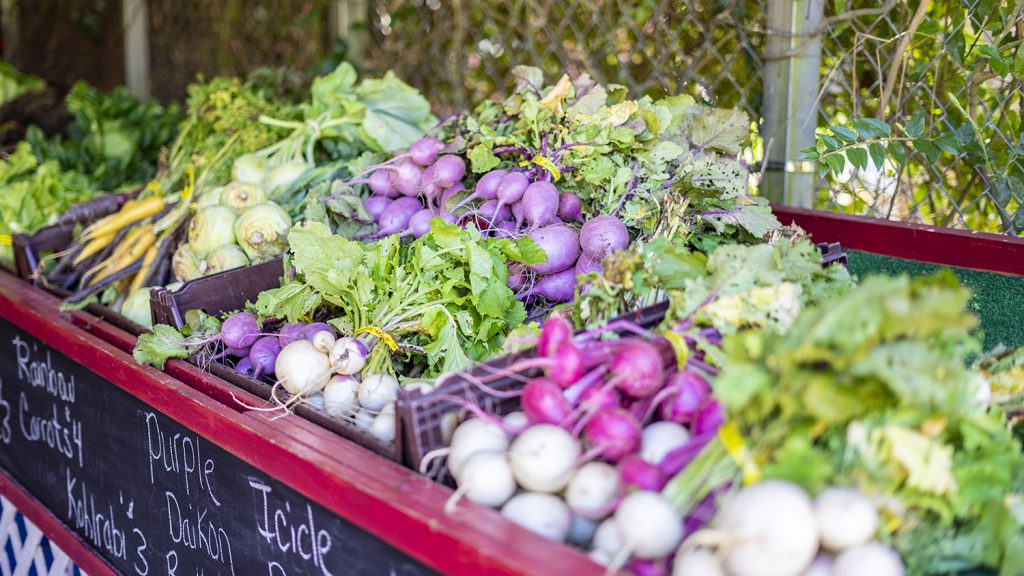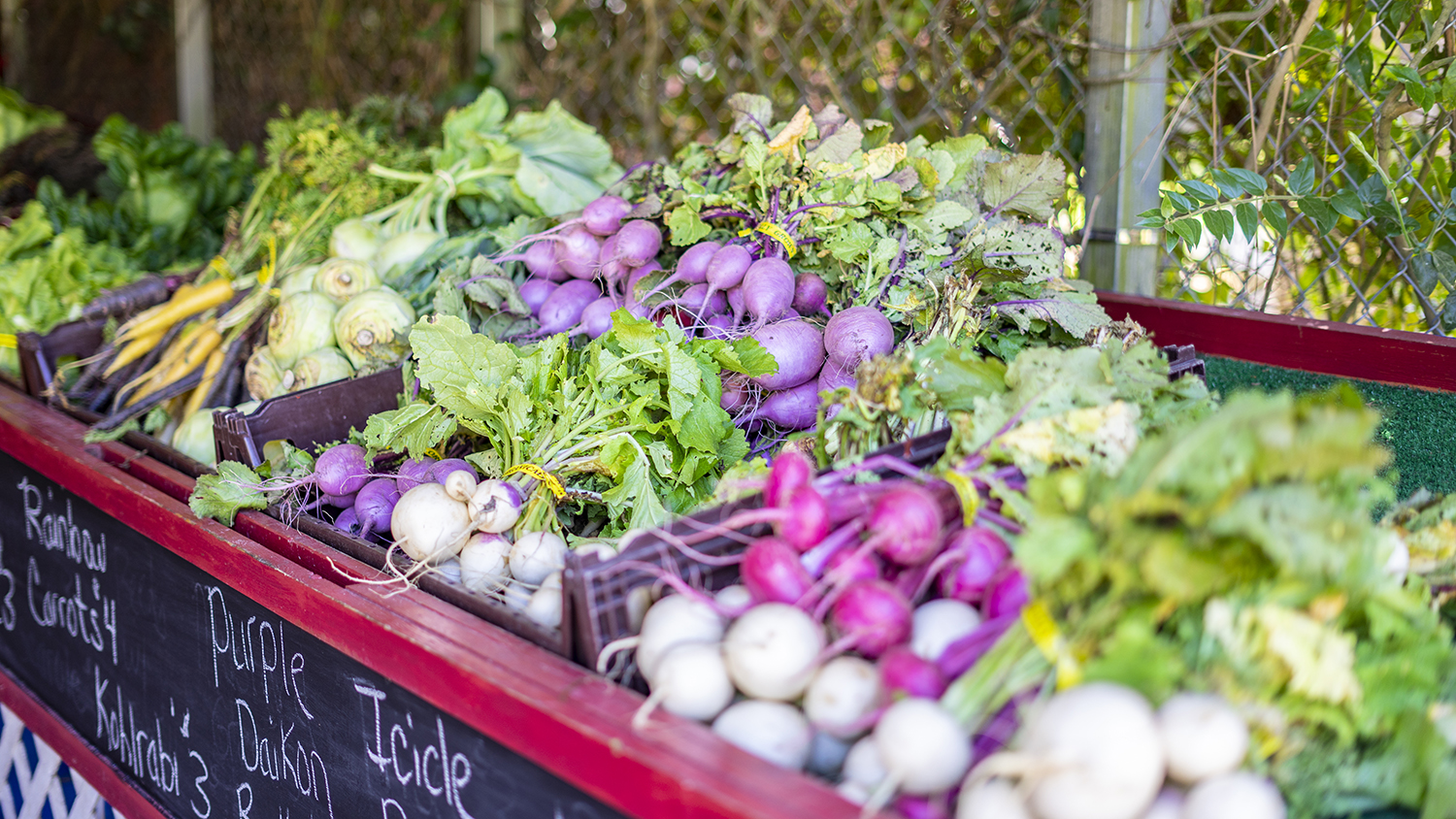 Pick your own blueberries. Experience the thrill of riding a horse through the beautiful countryside. Carefully navigate your way through a cornfield maze. Agritourism is blossoming in Lake County, showcasing the agricultural attractions the county has to offer. Wineries, working farms, citrus groves, and U-pick farms are among the county's diverse agricultural businesses. Thanks to this wide range of activities, visitors to Lake County can immerse themselves in natural surroundings and get a glimpse of rural life.
Lakeridge Winery and Vineyards
Complimentary tours and wine tasting offered seven days a week. The winery features a wide array of festivals and events throughout the year.
19239 U.S. Hwy. 27, Clermont
800.768.WINE
lakeridgewinery.com
Oak Haven Farms and Winery
Visitors can pick their own strawberries, and the winery offers a variety of locally produced fruit and grape wines.
32418 Avington Road, Sorrento
352.735.1996
berriesandwine.com
Santa's Christmas Tree Forest
The farm offers private and seasonal farm field trips along with farm birthday parties and events.
35317 Huff Road, Eustis
352.357.9863
santaschristmastreeforest.com
Scott's Maze Adventures
at Long and Scott Farms
The corn maze and adventures are open to the public during weekends in the fall and for special events or private parties throughout the year.
26216 CR 448A, 
Mount Dora
352.383.6900
longandscottfarms.com
Showcase of Citrus
Citrus park features an old-time store and marketplace and more than 70 varieties of citrus. Visitors can pick citrus from a tree and experience a 4X4 Monster Truck ride through the spacious property to see wildlife animals, including zebra, Watusi cattle, water buffalo, alligators, snakes, and exotic and native birds.
5010 S. U.S. Hwy. 27, Clermont
352.394.4377
showcaseofcitrus.com
Stanley Pond Adventure Farm
Farm features family-friendly activities of catch-and-release fishing, mini-airboat ride, jumping pillow, giant sand pile, and more.
15426 CR 48, Astatula
352.516.4937
stanleypondfarm.com
Uncle Donald's Farm
A chance to go on a hayride, pet and feed farm animals, and see wildlife up close.
2713 Griffin Ave., 
Lady Lake
352.753.2882
uncledonaldsfarm.com

U-PICK FARMS
A&A Country Orchard
2917 Lake Griffin Road, Lady Lake
352.217.8853
A Natural Farm and Educational Center
23630 SR 19, Howey-in-the-Hills
352.536.3112
Blue Bayou Farms
8222 CR 48, Yalaha
352.324.4069
Chatterson Farms
4401 CR 561, Clermont
407.342.9512
H&H Berry Farms
15217 CR 455, Montverde
321.436.5830
King Grove Organic Farm
19714 CR 44A, Eustis
352.589.2469
Lake Catherine Blueberries
5849 Lake Catherine Road, Groveland
352.536.4324
Mark's U-Pick Blueberries
18900 CR 561, Clermont
352.394.2135
Valley View Vineyards
22310 CR 455, Howey-in-the-Hills
352.243.4032
EQUESTRIAN ATTRACTIONS
Al-Marah Arabian Horses
11105 Autumn Lane, Clermont
352.536.1502
Black Horse Resort Ranch
22651 S.E. CR 42, Umatilla
352.434.1204
DreamCatcher Ranch
10639 Toad Road, Clermont
407.702.8332
Grand Oaks Resort and Museum
3000 Marion County Road, Weirsdale
352.750.5500
Rock Spring Run Trail Rides
31700 CR 433, Sorrento
352.266.9326
EQUESTRIAN TRAILS
Lake Louisa State Park
7305 U.S. Hwy. 27, Clermont
352.394.3969
Lake Norris Conservation Area
Lake Norris Road, Eustis
352.343.3777
Lower Wekiva River Preserve
38015 Fechtel Road, Eustis
352.884.2009
Ocala National Forest, Seminole Ranger District
40929 SR 19, Umatilla
352.669.3153
Rock Springs Run State Reserve
30601 CR 433, Sorrento
352.383.3311
Sawgrass Island Preserve
12050 Sawgrass Island Road, Umatilla
352.343.3777
Seminole State Forest
9610 CR 44, Leesburg
352.360.6675
Lights, Camera, Action!
Lake County's entertainment venues have hosted popular singers and musicians in every genre, productions of well-known Broadway plays and musicals, performances by unique comedians and street performers, and much more.
LEESBURG
Leesburg Towne Square has a variety of annual events, including Mardi Gras and Bikefest, as well as occasional live entertainment.
The Melon Patch Theatre, at 311 N. 13th St., is celebrating its 67th season. The theater includes Patchwork Productions with classes in drama, dance, comedy, and musical theater for children. Ticket and performance information is available at 352.787.3013 or melonpatchplayers.com.

CLERMONT

The Clermont Performing Arts Center has an amazing array of stars and live shows on the schedule. The center is located downtown at 3700 S. U.S. Highway 27. Information and a map are online at clermontperformingarts.com or call 352.394.4800.
The Moonlight Players Warehouse Theater is in the historic downtown at 735 W. Minneola Ave. The Moonlight Players is a community group that presents small-stage play revivals and also works with young people. Information about performances and tickets is available at moonlightplayers.com. Call 352.319.1116 for ticket information.
EUSTIS
The city of Eustis has regular town square programs that include live music and other performances. The annual Busker Festival, which marked its fourth year March 30, features street performers such as musicians, dancers, comedians, jugglers, mimes, living statues, artists, acrobats, and more.
The Historic State Theatre is home to the Bay Street Players. The troupe offers educational opportunities that include classes in acting, set production, costuming, and front house management. It's at 109 N. Bay St. Call 352.357.7777.

MOUNT DORA
Mount Dora Live features live entertainment throughout the year at various locations, including the Community Building Theatre, 520 N. Baker St. Concerts and shows are staged almost every month. The Festival City, as Mount Dora is called, again is set for a year of entertainment and fun outdoors on weekends.
Sonnentag Theatre at the IceHouse is a delightful community theater featuring a program for children and teens with workshops and productions. Information is available at icehousetheater.com. The theater is at 1100 N. Unser St. Call the box office at 352.383.4616.
Exploring Local Treasures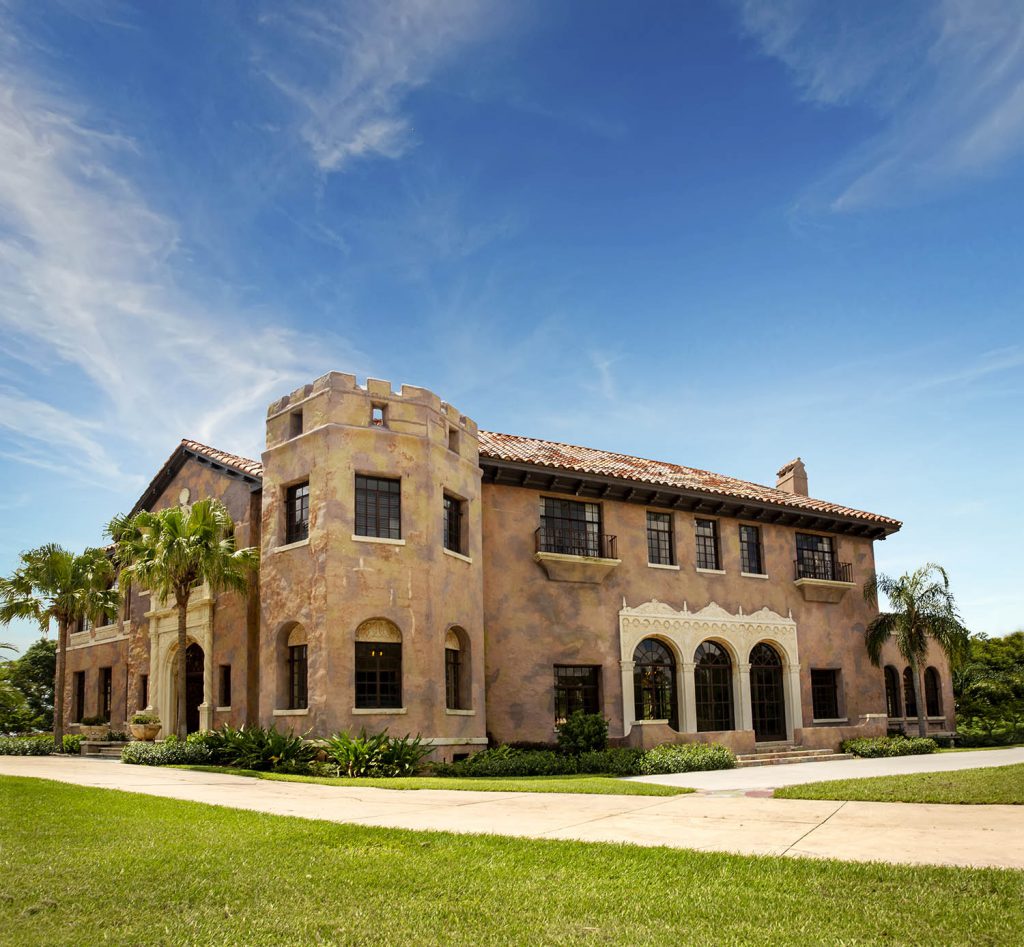 Museums and galleries in Lake County provide visitors an opportunity to explore all the culture, history, and art the area has to offer. Museums keep our rich and colorful history alive, while galleries help foster an appreciation of beauty, creativity, and originality. Spend afternoons or entire weekends exploring these treasures but be sure to check websites or call ahead as hours do change seasonally.
HISTORICAL
Clermont Historic Village
The South Lake Historical Society operates this enclave of historic buildings, which includes the
old train depot and a World War II quonset hut, near Lake Minneola. Go through the seven buildings to learn more about the history and pioneering families of South Lake County.
4880 W. Ave., Clermont
clermontvillage.org
1-4pm Saturday-Sunday
Eustis Historical Museum
The former Clifford House contains memorabilia about the 19th century resort town of Lake Eustis and how it became just Eustis in 1883.
536 N. Bay St., Eustis
eustishistoricalmuseum.com
1-5pm Friday-Saturday
Groveland Historical Museum
Many residents have donated memorabilia about this small town, including a miniature replica of the high school and how it looked in 1937.
243 S. Lake Ave., Groveland
grovelandhistory.org
11am-1pm Saturday and by special appointment
The Howey Mansion
Abandoned for 10 years, the newly renovated estate is elegant, sophisticated, and ready for tours. The Mediterranean-style mansion was the home of William and Grace Howey in the 1920s. Today, it is beautifully restored and the setting of wonderful events and celebrations.
1001 Citrus Ave., Howey-in-the-Hills
thehoweymansion.com
Lady Lake Historical Society Museum
The former Lady Lake train depot houses exhibits depicting the area's history from the earliest Native American inhabitants to present-day events. The model train layout has contributed to the museum's increased popularity with its depiction of Lady Lake in the 1940s and '50s.
107 S. Old Dixie Hwy., Lady Lake
ladylakemuseum.org
10am-1pm Tuesday, Thursday, Saturday (closed in August)
Lake County Historical Museum
Located on the first floor of Lake County's Historical Courthouse, this museum is a treasure trove of Central Florida memorabilia, period antiques, murals, and historical artifacts. Discover Walt Disney's tie to Lake County and how Tavares almost became the state capital. Admission is free.
317 W. Main St., Tavares
lakecountyfl.gov
10am-2pm Thursday-Saturday
Leesburg Heritage Museum
Conveniently located in the former Lassiter-Ware Insurance Building in downtown, this museum is packed with 150 years of history, including such keepsakes as former Leesburg visitor Annie Oakley's 1886 suitcase. Learn about the first watermelon festival as well as how Venetian Gardens got its start.
111 S. Sixth St., Leesburg
leesburgflorida.gov
1-4pm Monday-Friday
Mount Dora Historical Museum
Operated by the Mount Dora Historical Society, this museum is housed in the city's first fire station and city jail, which opened in 1923. The exhibits highlight activities from the 1880s to the 1930s, but the restored jail cells are the most significant feature. One cell contains original artwork from a former prisoner while another cell contains a painting depicting the one and only jail break, when a prisoner left a note stating he had gone home and would return for his trial.
450 Royellou Lane, Mount Dora
1-4pm Tuesday-Sunday
Museum of Speed
Described as the "ultimate man cave," Mount Dora's Museum of Speed not only features a 46- year collection of auto antiques (cars, gas pumps, signs) but also autographed guitars and backstage passes from many legendary rockers. No children under age 14 are allowed. 206 N. Highland St., Mount Dora
classicdreamcars.com
10am-5pm Monday-Friday;
call ahead for Saturday hours
Paquette's Historical Farmall Museum
Everything you ever wanted to know about tractors and International Harvester equipment can be found in the tractor barns. The "dealership" is a replica of an International Harvester store from the 1940s. Many family-friendly events are held throughout the year.
615 S. Whitney Road, Leesburg
stewsihstuff.com
9am-4pm Tuesday-Saturday
The Presidents Hall of Fame
One of Lake County's most unusual museums, the Presidents Hall of Fame next to the Citrus Tower has garnered attention from national magazines and television shows. Displays include replicas of the State Dining Room, the White House's Blue Room, and even the Oval Office. Many gowns worn by first ladies are also displayed. 123 US Hwy. 27, Clermont
thepresidentshalloffame.com
ART MUSEUMS & GALLERIES
Lake Eustis Museum of Art
Located in Ferran Park in downtown Eustis, this museum was Lake County's first art museum with a donated collection of 18 paintings of Australian Aborigines as its cornerstone. The LEMA collection has grown and includes artworks from many different sources. In addition to changing exhibits, the museum also offers art classes for children and adults.
1 W. Orange Ave., Eustis
lakeeustisartmuseum.org
10am-4pm Tuesday-Friday; and noon-4pm Saturday
Leesburg Center for the Arts
The mission of the Leesburg Center for the Arts is to provide a central location where artists, musicians, and patrons gather. Located in a historic downtown building, the center hosts numerous activities, exhibitions, classes, and the annual Leesburg Arts Festival each March.
429 W. Magnolia St., Leesburg
leesburgcenter4arts.com
10am-4pm Monday-Thursday
Modernism Museum Mount Dora
This small, private museum in downtown Mount Dora is devoted to collecting, exhibiting, and promoting the work of the American Studio Arts Movement, which combines high art with craftsmanship. Open since 2013, the museum contains a unique and expansive collection of modernist art by iconic and influential American masters of the craft. The artwork marries form and function, and visitors will wonder, "Is it sculpture or furniture?"
145 E. Fourth Ave., Mount Dora
modernismmuseum.org
10am-5pm Tuesday-Sunday
Montrose Gallery
The gallery, operated by the South Lake Art League, hosts art and photography shows in the fall and spring each year. Founded in 1966 to encourage and promote all forms of art, the league offers a variety of classes. Check its website for exhibition and class schedules.
776 W. Montrose St., Clermont
southlakeartleague.com
Hours vary
Mount Dora Center for the Arts
The center provides diverse fine art exhibitions, educational programs, an annual auction, art strolls through downtown, and the nationally acclaimed Mount Dora Arts Festival, which brings more than 250,000 visitors annually to the downtown area. A community-based, nonprofit 501(c)(3) organization, the center is dedicated to fostering an appreciation of art and culture in the region.
128 E. Fifth Ave., Mount Dora
mountdoracenterforthearts.org
Gallery 10am-4pm Monday-Friday;11am-4pm
Saturday-Sunday.
Answer Nature's Call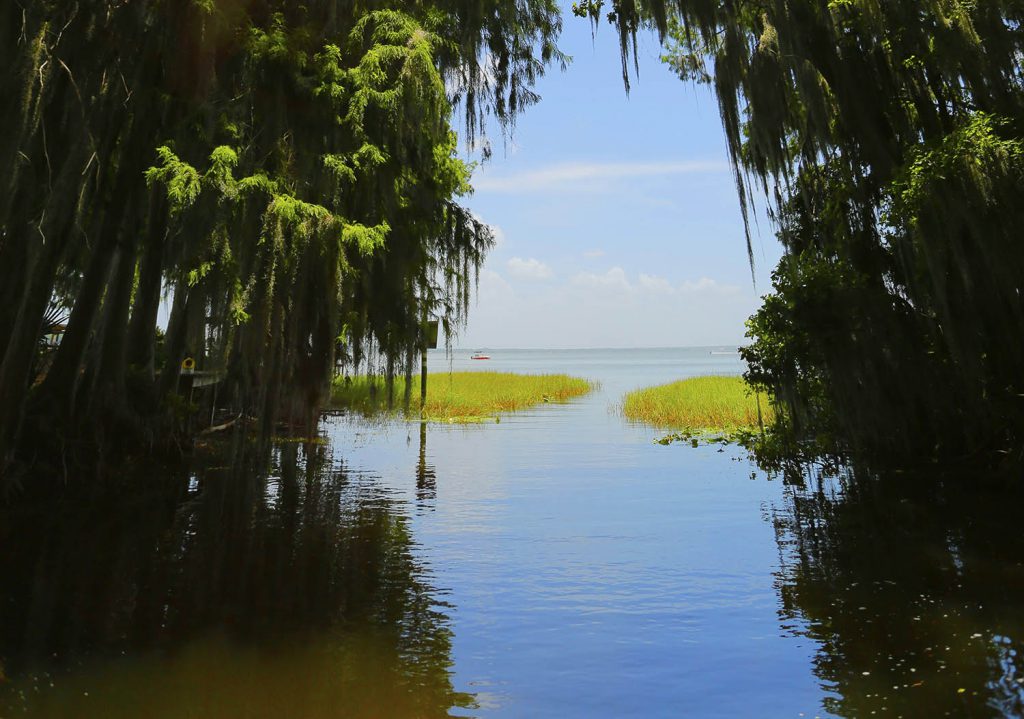 Who needs overcrowded theme parks when you can hear the peaceful sounds of birds chirping overhead, bicycle along picturesque trails, or kayak peacefully down a river and see wildlife in its natural habitat? With more than 1,000 lakes and endless miles of hiking trails, Lake County is a natural paradise for avid outdoor enthusiasts. Sometimes, it's nice to escape the hustle and bustle of life and bask in nature's glow.
BIRDING
Lake County is one of the top destinations in the nation for birdwatching. The lakes and natural areas have attracted more than 200 different species of birds. Some of the most popular places for spotting multiple bird species include:
Alexander Springs has been popular with nature enthusiasts for years. Located in northern Lake County, the springs recreation area is an excellent destination for swimmers, hikers, campers, birdwatchers, and wildlife lovers. The Timucuan Trail is a 1.1-mile interpretive loop trail that highlights vegetation used by early Native Americans.
Green Mountain Scenic Overlook is a 132-foot elevated boardwalk that offers exceptional views of Sugarloaf Mountain, Lake County's highest point. Popular with bicyclists traversing the Green Mountain Scenic Byway, the overlook is an ideal location for watching birds and butterflies, with dozens of species of birds and butterflies observed at the property. Located at 20700 County Road 455 in Montverde, the overlook is open daily from 7am-dusk.
Lower Wekiva River Preserve is a system of backwater streams and wetlands that provides habitats for black bears, river otters, alligators, wood storks, and sandhill cranes. The Sand Hill Nature Trail offers a self-guided hiking tour. There is no admission fee at the Fechtel Road entrance in Eustis, and the park is open daily from 8am-sunset.
Palatlakaha Environmental and Agricultural Reserve, also known as PEAR Park, is filled with native plants, wildflowers, and migrating birds as well as a Florida scrub-jay restoration area. The 318-acre park offers several miles of hiking trails, a nature center, and a new Wildlife Watch Post. Located off U.S. Highway 27 in Leesburg, the park is open daily from 6:30am-dusk.
KAYAKING AND CANOEING
Experience Lake County's scenic and wildlife areas along the shorelines of nine blueway trails. A blueway is similar to a hiking trail. Physical and geo-positioned markers guide kayakers, canoers, and paddleboarders through the waterways. The following trails are within the areas of the St. Johns River, Golden Triangle, Palatlakaha Basin, and Oklawaha Basin:
Blue Creek Run
Golden Triangle Run
Helena Run
Lake Eustis Run
Lake Griffin Run
Lake Harris Run
Palatlakaha Run
Stagger Mud Lake Run
St. Francis/Dead River Run
Blueway users can find a trail for different experience levels. The Golden Triangle along Lake Dora's shorelines in Tavares and Mount Dora is suitable for novices and casual use; the trails along the St. Johns are considered "wilderness" areas, more appropriate for experienced users. For more information about the Lake County Community Blueways Project, visit paddlelake.com.
ECOTOURISM ADVENTURES
Dora Canal – Any visit to Lake County should include a boat ride, especially on the Dora Canal. Lined with cypress trees, the Dora Canal is one of the best waterways for wildlife viewing because it is a safe haven for nesting ospreys, herons, and egrets.
Showcase of Citrus – Tour a 2,500-acre working citrus farm and cattle ranch on the world's largest ATV. Open since 1961, the Showcase offers 100 percent "pure Florida fun" with the highly modified giant trucks that are designed for safe rides through native woodlands, pastureland, swamps, and groves. The farm is at 5010 U.S. Hwy. 27 in Clermont. Visit showcaseofcitrus.com.
BICYCLING
Most avid cyclists know about Lake County's 12.6-mile South Lake Trail, which runs from the West Orange Trail to Silver Eagle Road in Clermont. The picturesque and often-challenging trail will be the heart of the Coast-to-Coast Connector, a 250-mile trail across Florida that is under construction.
In the meantime, there are 25 more miles of bicycle trails around Lake County. Pack some water and sunscreen and find your starting point on these trails:
Black Still Lake Trail
Distance: 0.5 miles
Start and end: Black Still Lake Road, Clermont
Green Mountain Trail
Distance: 1 mile
Start: CR 455, Montverde
End: Truskett Park
Fountain Lake Trail
Distance: 2 miles
Start: Canal Street, Leesburg
End: 13th Street, Leesburg
Hancock Trail Extension
Connects to South Lake Trail.
Distance: 2.4 miles
Start: Hancock Road & CR 50
End: Cooper Memorial Library & National Training Center
Lake Apopka Loop Trail
Distance: 18 miles
Start: Green Mountain Scenic Overlook & Trailhead
End: Magnolia Park (Orange County)
Magnolia Trail
Designed for walkers and bikers, lined with benches and outdoor exercise equipment.
Distance: 0.7 miles
Start: Mote-Morris House, Leesburg
End: Palmetto Street
South Lake Trail
Connects to West Orange Trail at Old CR 50 and Lake Blvd.
Distance: 12.6 miles
Start: Lake Blvd. & Lake County Line
End: Silver Eagle Road & CR 565A
Tav-Lee Trail
Distance: 3.5 miles
Start: Downtown Tavares
End: Lake Square Mall
Venetian Gardens Trail
Distance: 0.5 miles
Start: Venetian Gardens & Canal Street, Leesburg
End: Magnolia Trail and Bourley Historic Nature Preserve
Wilson Lake Parkway Trail
Distance: 3.0 miles
Start and end: Wilson Lake Parkway, Clermont
Let's Talk Shop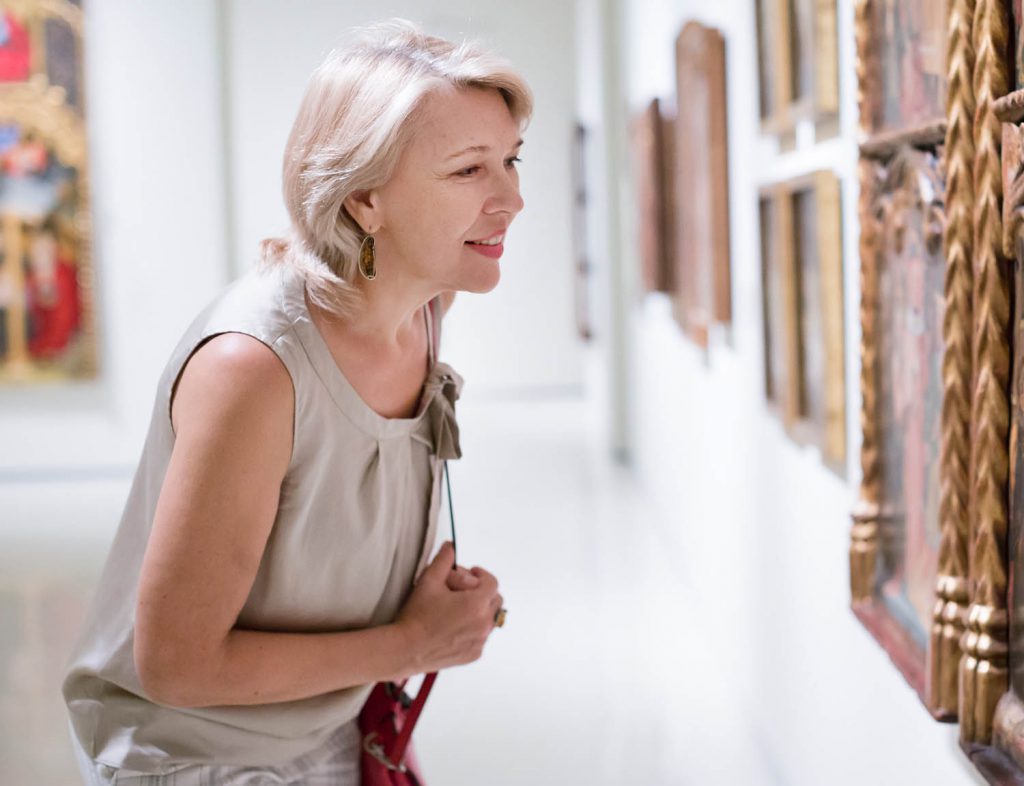 Art galleries, clothing stores, home décor shops, and antiques are just some of the treasures you'll find throughout the downtown streets of Clermont, Eustis, Leesburg, Mount Dora and other Lake County communities.
CLERMONT
The Broom Tree is one of the newest quaint stores to open in downtown Clermont, filled with collectibles from yesteryear, modern items, jewelry, furniture pieces, and more. Rabbit's Hole is a combination bookstore, comic book shop, and coffee shop with a mix of new and used books. Erika's Tea Room and Gifts features an array of special tea sets and more than 80 teas from around the world, and Encore is filled with a great selection of home decor items, while Livi & Tate is the place to go for makeup, bath indulgences, contemporary apparel, swimwear, and accessories.
EUSTIS
Peddler's Wagon in downtown Eustis entices the senses as it's packed with more than 7,000 square feet of home accent pieces, silk floral designs, and one of the largest arrays of unique Christmas decor. Terri's Eustis Flower Shop has specialty items, too, and has been serving Lake County's floral needs since 1928. Merry Jewelers has been a popular Eustis store for 64 years, and My Favorite Things features craft supplies, rubber stamps, and coordinating card stock, inks, ribbons, and buttons.
LEESBURG
Downtown Main Street in Leesburg has several specialty shops, including Alada's China & Gifts, a fine gift shop filled with seasonal items for holidays, weddings, baby gifts, and Pandora jewelry. Doggibags Boutique has the latest fashions designed by Clara S., Joseph Ribkoff, Valentena, Krazy Larry, Damee, Jana, and Rebel Jeans, along with unique handbags and accessories.
Downtown Main Street in Leesburg has several specialty shops, including Alada's China & Gifts, a fine gift shop filled with seasonal items for holidays, weddings, baby gifts, and Pandora jewelry. Doggibags Boutique has the latest fashions designed by Clara S., Joseph Ribkoff, Valentena, Krazy Larry, Damee, Jana, and Rebel Jeans, along with unique handbags and accessories.
Everything a University of Florida fan could possibly desire can be found at Grand Gator. Enchanted Days Gift Emporium is filled with incense, jewelry, sage, essential oils, pendulums and more. Other shops to check out are Shabby Chic, Linda's Soapbox, Willowbee's, Le Attitude, Mayan Experience, Lacy Ladybug, Karen's Canine Kitchen, and Two Old Hags Wine Shoppe.
MOUNT DORA
Mount Dora's downtown is bustling with a variety of shops, including Secret Garden, a Parisian-inspired boutique with frilly feminine apparel—some fashions are reminiscent of the 1920s—along with a variety of stylish hats, and one-of-a-kind jewelry. Matamo Design is filled with unique tropical home furnishings and accent pieces, and the Cozy Nest has a mix of vintage, shabby chic, inspirational signs, and baby gifts.
Fun shops for specialty items include the Checkered Moon, Patrick's Fine Art, Home and Garden Treasures, Noni and the Olive Branch, Under the Cherry Blossom, Amy Sellers Art Gallery, Julianne's Coastal Cottage, the Spice and Tea Exchange, the Willow Tree Gifts, Desire, Whispering Winds, KaDee Kay Gourmet Kitchen, and Piglet's Pantry. The Rafiki Exchange, in a side strip of Renaissance Shops off Donnelly Street, is filled with one-of-a-kind handcrafted items made by African widows.