Originally published at https://myfwc.com/fishing/freshwater/sites-forecasts/ne/ on April 1, 2020.
The Florida Fish & Wildlife Commission (FWC) has released the latest fishing forecast for some of the more popular fishing destinations. Check out their thoughts and get on the water! Visit LakeBIGBass.com for more information on fishing in Lake County, Florida.
Harris Chain of Lakes
The bass spawn is all but over and we move into post-spawn fishing. Trying finding some offshore structure or some deeper weed lines. Lipless crankbaits, vibrating jigs, or swim jig are all popular options on the Harris Chain. You can also try topwater baits (e.g., frogs, devil's horses) early in the morning or late in the evening, for more consistent topwater action. Try and find clearer water in and around submersed vegetation.Soft plastics are always a popular way of attracting a bite on the Harris Chain, try a Texas or Carolina rigged worm (e.g., trick, speed, senko) or creature bait. Anglers can throw soft plastics around pockets or edges of the vegetation. There is varying water clarity around the chain, for green water trying a darker junebug or redbug, but for clearer water switch to a more natural color like green pumpkin or white.
Springtime is a great time to target redear (aka, shellcracker) on the Harris Chain. Popular lakes include, Eustis, Griffin, and Dora. As the temperature warms up in Late March and throughout April the redear will move into spawn. Some anglers swear by fishing around the full moon. Try targeting areas in protected bays or canals with lily pads. Its best to use a cane pole, bobber and jig tipped with a grass shrimp, worm or cricket. You can adjust the bobber to fish at various depths, start off fishing 6 inches off the bottom.
Bluegill will spawn periodically throughout the summer in the Harris Chain. Most bream anglers suggest the best bream fishing is around a full moon targeting bedding fish. You can target bluegill on the Harris Chain by locating beds around nearshore vegetation (e.g., Spatterdock pads). Fishing with crickets, grass shrimp, or worms on a cane pole works well. You can also try targeting bream using small artificial lures (e.g. inline spinners, beetle spins). The Harris Chain has an extensive canal system, when fishing artificial lures try and find canals with clearer water. Bream fishing is an excellent way to introduce a kid to the outdoors.
TROPHYCATCH TRACKER
Lunker Club (8 – 9.9 pounds): 10 | Trophy Club (10 – 12.9 pounds): 21
Lower St. Johns River and Lakes
Striped bass will move to thermal refuges (springs, spring runs, deep holes). Grass shrimp, shad and menhaden are good baits this time of year. The pads along the edges of the river from Lake George south are coming back and should be productive. Best bets for fishing this stretch of river would be to fish the drop-offs along the channel. For the river north of Lake George, the pads should be good for spawning shellcracker and bluegill. Catfish and bluegill will be around channel markers, dead heads, etc. when not spawning. Largemouth bass will group up around submerged structure. Live bait will be best.The Croaker Hole in Little Lake George becomes very productive for striped bass this time of year and they should be in relatively decent condition. Grass shrimp, dead shrimp and large jigs may work well.
TROPHYCATCH TRACKER
Lunker Club (8 – 9.9 pounds): 401 | Trophy Club (10 – 12.9 pounds): 74
Lake George
Lake George is still rebounding from Hurricane Irma and the high water years that followed after it, with much of the submerged and emergent vegetation removed. Largemouth Bass fishing will probably be best around deeper structure: jetties, old pilings, docks and any dead-heads or other submerged objects that can be located. Live shiners and crank baits will be most productive in these areas. Largemouth bass catches may continue to be low as the fishery rebounds after Hurricane Irma impacts. Likewise, eelgrass will be harder to find, as much of the south end of the lake was stripped of eelgrass after Irma.
Striped bass will move to thermal refuges and deep holes. Expect Redear Sunfish (shellcrackers) and Bluegill to spawn several times. Crickets are great for Bluegill; worms usually work better for shellcrackers. Brown Bullheads will congregate for spawning in the eelgrass beds through this quarter.
TROPHYCATCH TRACKER
Lunker Club (8 – 9.9 pounds): 152 | Trophy Club (10 – 12.9 pounds): 29
Ocala National Forest Lakes
All the lake levels are still high. Lake Bryant is a very productive Black Crappie lake and a lot of specks have been picked up this year. The fish attractors have been replaced with Mossback fish attracting units. Given a little time for the attractors to establish themselves, the sites should produce a lot of fish like the Hybrid Striped Bass that FWC biologists stock into the lake yearly. Lake Kerr can also produce Panfish by fishing in the open water where the water depth drops. Fish on the shallow side of the drop on the bottom for Panfish. Bass fishing in the forest remains good throughout the summer. Live baits always work well. Shiners free-lined near weed lines can be effective, as can live worms. Soft jerk baits rigged weed-less are also proven. Casting such lures into the weed line, then walking the lure on the surface to about 5 feet from the weed line, then letting it slowly sink to the bottom can be effective. Spinnerbaits can also be effective on cloudy days. Night fishing in some of the larger forest lakes (Bryant, Wildcat, and Grasshopper) works well. Fishing with shiners tends to produce the best results. Try fishing on full moon nights to make watching your bait easier. FWC biologists are also replacing the current fish attractor sites with Mossback attractors on both Lake Dias in Volusia County, and Halfmoon Lake located in the forest.
TROPHYCATCH TRACKER
Lunker Club (8 – 9.9 pounds): 48 | Trophy Club (10 – 12.9 pounds): 17 | Hall of Fame Club (13+ pounds): 2
TrophyCatch is FWC's citizen-science program that rewards anglers for documenting and releasing trophy bass 8 pounds or larger.
---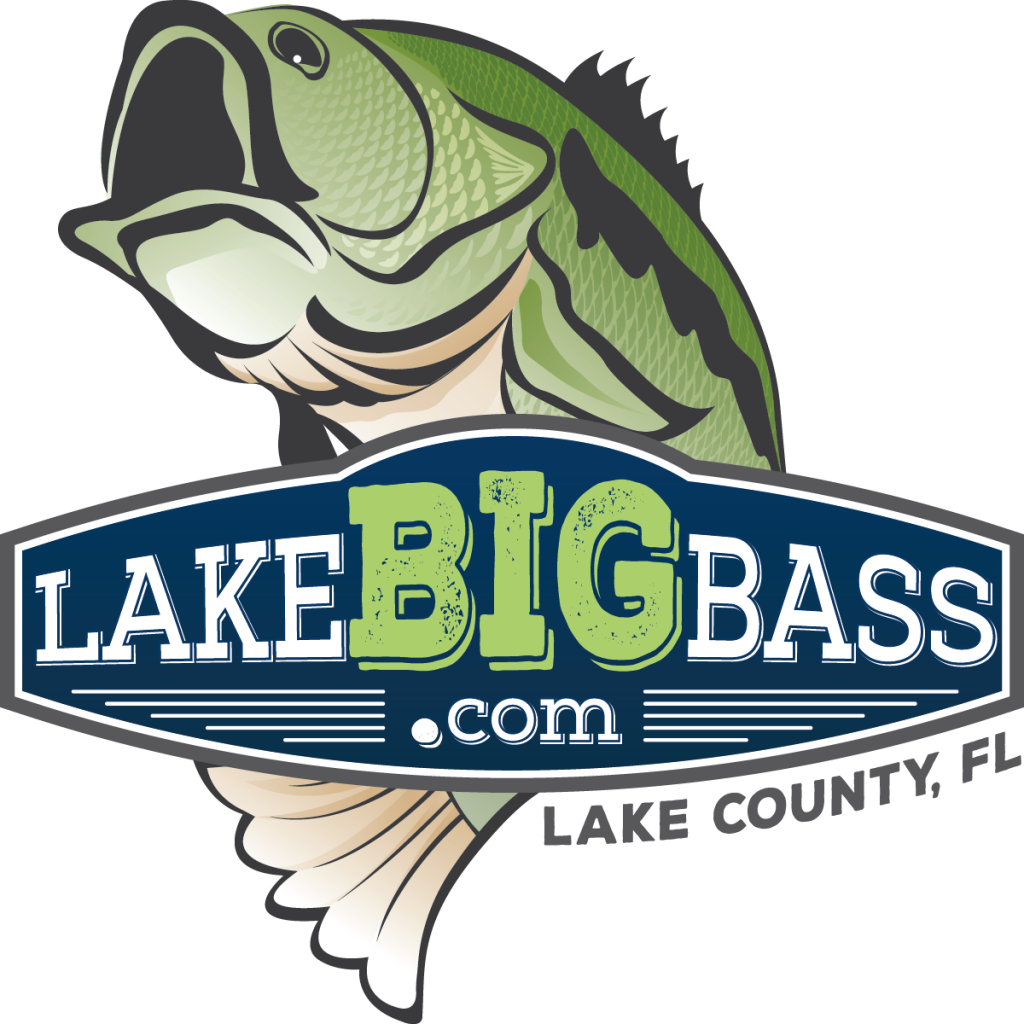 Lake County, Florida, a.k.a. "Lake Big Bass," is located less than 30 minutes west of Orlando and has been named "Top 100 Best Bass Lakes" and "Top 25 Best Bass Lakes in the Southeast" by Bassmaster Magazine and "The 50 Best New Fishing Spots in America" by Field & Stream. The Harris Chain of Lakes, the Clermont Chain of Lakes and the St. Johns River welcomes professional and recreational anglers from around the world and hosts some of the top national bass fishing events including the Big Bass Tour, FLW Pro Circuit, Major League Fishing and Bassmaster. As FLW Pro Circuit Champion and LakeBigBass.com pro-angler Tim Frederick says, "fishing in Lake County is a must for every bass angler's bucket list!" Visit LakeBigBass.com today and plan your next fishing trip.fishing,