The cities and towns of Lake County always warmly welcome visitors. Whether you're looking for fun on the water, a nature hike or birding, shopping in great boutiques or antique stores, you can find what you're looking for in Mount Dora or Leesburg or Eustis or Clermont or Lady Lake. Peace and tranquility on a pontoon boat or fun and laughter on a water craft are within easy distance at any location. The possibilities are endless, and all that's missing is you!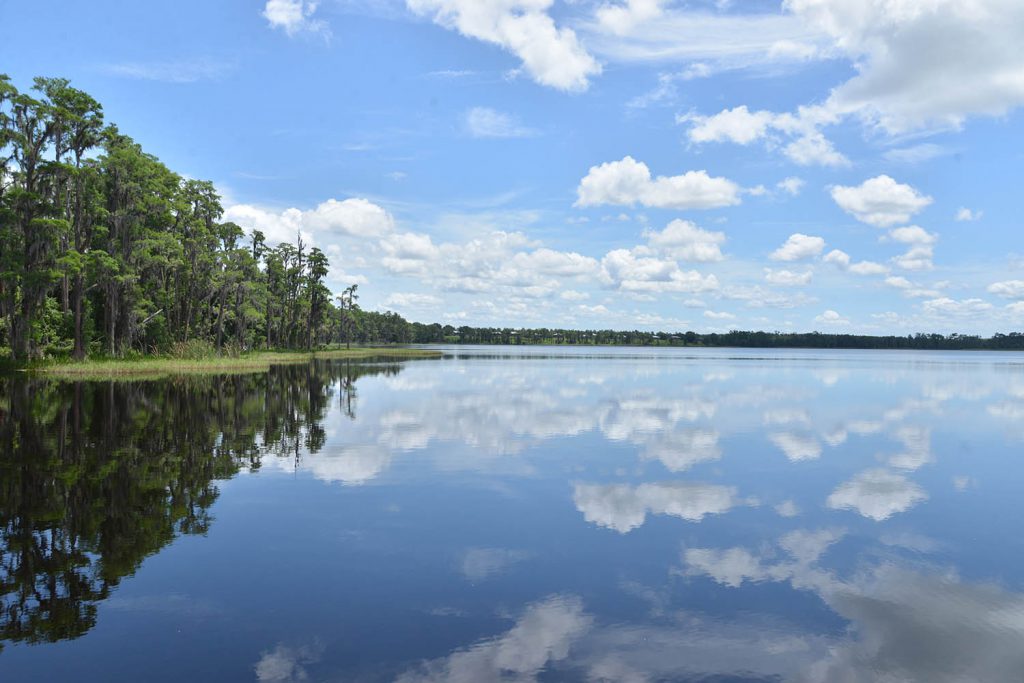 Forest Gateway
Altoona • Umatilla • Astor
Small, rustic towns that allow you to escape the hustle and bustle of metropolitan areas are a big part of Lake County's charm. Few towns epitomize that more than the ones surrounding the Ocala National Forest. A visit to Umatilla, Altoona, and Astor allows locals and tourists to take advantage of the nature that abounds here.
Altoona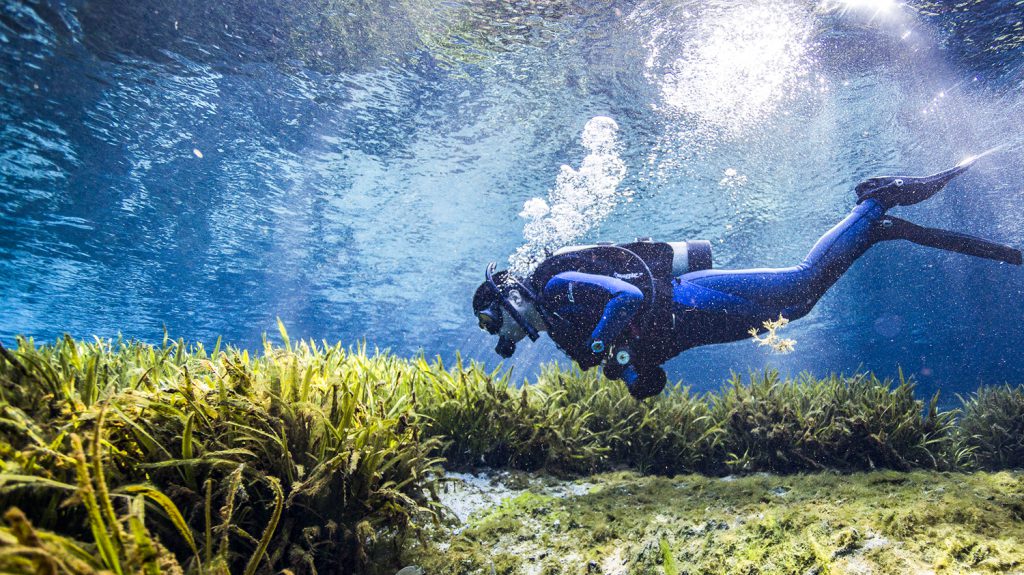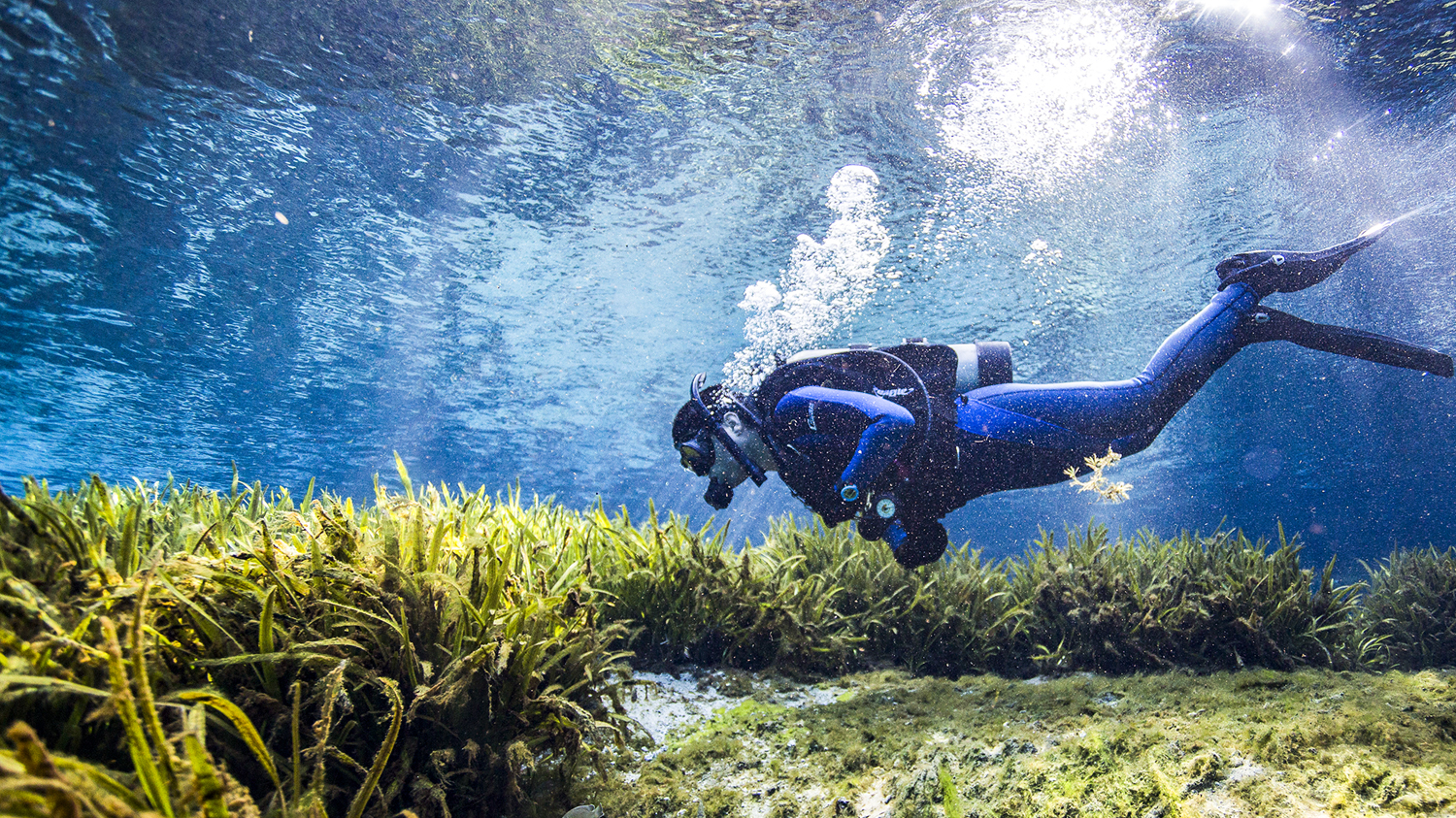 Population: 123
Size: .5 square miles
Thanks to Altoona, tourists can explore a phenomenal underwater world. The town is home to Alexander Springs Recreation Area, which attracts divers from as far away as Germany and the Netherlands.
"The water is crystal clear, so visibility is unlimited," says Judy Holdrem, who serves as the state park's area manager. "People who dive first thing in the morning say it's one of the most peaceful feelings they've ever experienced."
Alexander Springs is one of only 27 first-magnitude springs in Florida, meaning it gushes 100 gallons of water per cubic second from under the ground. In addition to diving, families can swim in a large spring-fed pool, canoe down Alexander Creek, walk along a hiking trail, and enjoy an afternoon picnic. 
The springs' temperature remains 72 degrees year-round.
Altoona also is the site of the McTureous Homestead and Museum, This museum not only gives visitors a glimpse of the life of a Florida Cracker family from the early 19th century. These cowboys were also called cow hunters because the cattle roamed free until it was time for branding or driving to the market. The homes were distinguished by their wood frames, metal roofs, and straight hallways that went from the front to the back of the house. They were also referred to as "shotgun houses."
 Umatilla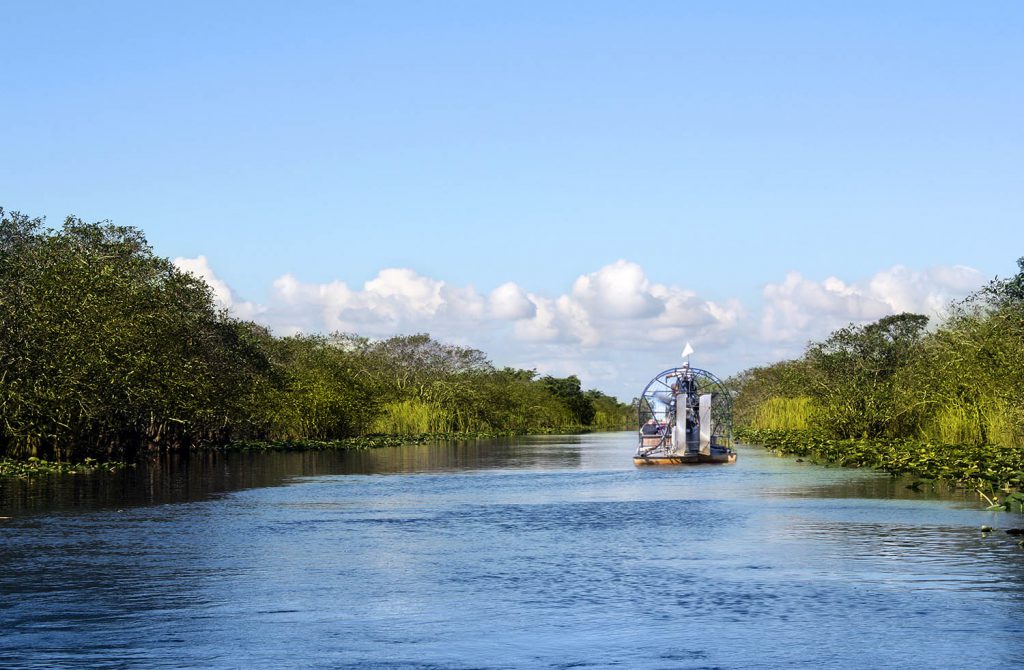 Population: 4,021
Size: 3 square miles
Birds chirping, frogs croaking, and wild turkeys clucking make a wonderful soundtrack for Umatilla, which is appropriately nicknamed "Nature's Hometown."
Brimming with historic charm and scenic beauty, Umatilla offers many benefits that big-city life cannot: shorter commutes and less time stuck in traffic, low crime levels, small-town hospitality, intimate churches, and friendly neighbors.
It's also a great place to enjoy outdoor opportunities such as boating, fishing, camping, and hiking. One of the most popular hiking destinations is Sawgrass Island, a 1,137-acre preserve where hikers take in breathtaking views of sawgrass marshes and longleaf pine communities. The preserve is home to an abundance of wildlife, including gopher tortoises, Florida pine snakes, sandhill cranes, bald eagles, and migratory waterfowl. Be sure to have your camera available to capture the prickly pear cactuses seen along the preserve's numerous hiking trails.
Umatilla is on the edge of an exciting and adventurous place—Ocala National Forest. At 40929 State Road 19, in Umatilla, you'll find great places to hike see coastal lowlands, swamps, lakes, and ponds. There's plenty of wildlife, so beware, but if you venture in, you explore what Florida was centuries ago.
Another "sweet" place to visit is Sunsational Citrus, which will take visitors to a place in time when citrus production drove Lake County's economic engine. The company, which is one of the few citrus packing houses remaining in the county, sells fresh-squeezed orange juice, local honey, jelly, and candy. The retail store at Sunsational Citrus sells honey, jelly, chocolate treats, Florida wines, and candles.
Tourists to Umatilla also should visit North Lake Community Park, which features a 1.4-mile loop trail and .75-mile nature trail.
Astor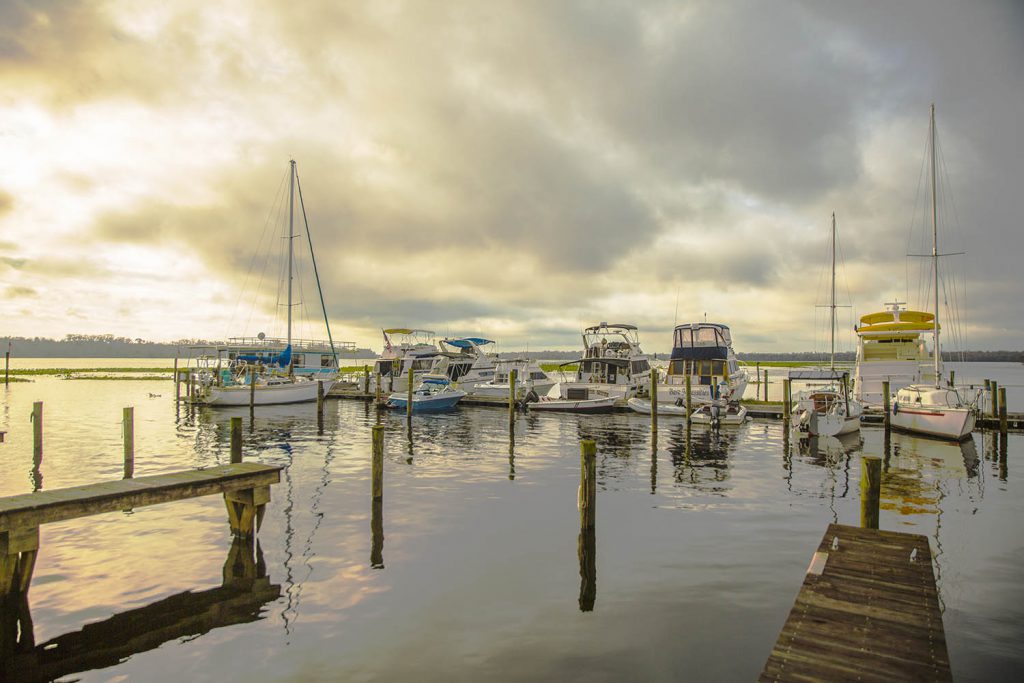 Population: 1,560
Size: 2.34 square miles
From big bass tournaments to leisurely narrated boat cruises, Astor's proximity to the St. Johns River allows visitors to get wet and wild. Step aboard a covered pontoon boat at Captain Ernie's St. Johns River Tours and learn all about the local plant life and wildlife. Or paddle Blue Creek Run, a four-mile scenic trip that leads paddlers from Astor to the St. Johns River. You'll likely see Florida's most popular reptile, the alligator, along creek beds.
Enjoy a memorable hiking and birdwatching experience at Bluffton Recreation Area, which offers a .75-mile nature trail. Or, you can enjoy a multi-day experience in Astor thanks to the Castaways on the River, which offers cozy cottages and boat rentals.
If you're looking for somewhere to eat, consider stopping at Blackwater Inn, where diners can arrive by automobile or boat. Guests enjoy a panoramic view of St. Johns River while feasting on popular seafood items such as shrimp, fish, oysters, crab legs, and scallops. Castaways provides another great dining option and is known for its frog legs, grouper filet, snow crab legs, and popcorn shrimp.
Northwest Lake
Fruitland Park • Lady Lake • Leesburg
The communities in Northwest Lake feature appealing small-town charm. Boating, golf, motorcycle shows, barbecues and chili cook-offs, art festivals, parades, dining, music concerts, and activities in the area's beautiful lakes and parklands draw visitors and residents alike.
Fruitland Park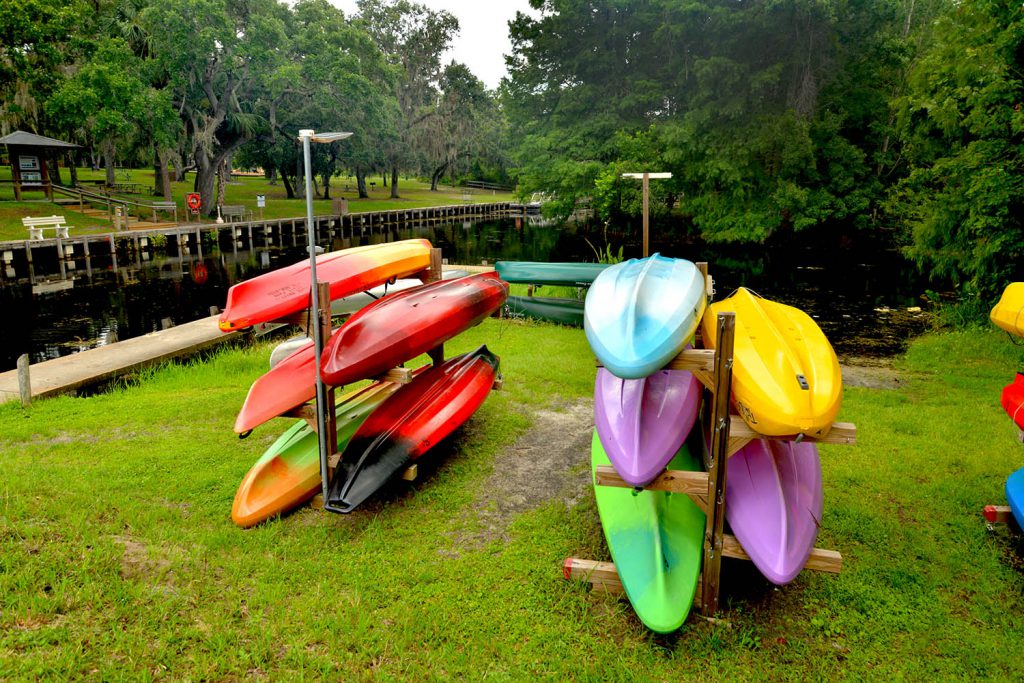 Population: 8,000
Size: 6.8 square miles
Movies on the lawn, family fun runs, Fruitland Park Day with a barbecue cook-off, and Light Up Fruitland Park, a holiday lighting contest, are among the small hometown attractions residents and visitors enjoy in Fruitland Park.
"We encourage people to come out and participate," says City Manager Gary La Venia. "Fruitland Park offers residents and visitors an enjoyable small-hometown feel with friendly people."
The friendliness is what attracted Gary to the area, and he joins local residents in looking forward to the city's most popular annual event, Fruitland Park Day. The next one is scheduled for March 28, 2020. "The event gets bigger and better than ever, and it's exciting that it's growing," Gary says.
One of Fruitland Park's longstanding attractions for nature lovers is the 620-acre Lake Griffin State Park, 3089 U.S. Highway 441, where visitors often rave about the relaxing, beautiful scenery as well as the wildlife.
One "must-see" sight at the park is a mammoth live oak tree, which is billed as the second-largest oak tree in Florida. A nearby sign reads that the tree is estimated to be 300 to 500 years old, and that it may have been a landmark for Timucua Indians who frequented the area before settlement and later the Seminole Indians.
"Lake Griffin State Park is always a great place for people to go and enjoy the water, boating, camping," Gary says of the park that has a full-facility campground, boat ramp, and nature trails.
Anglers and birders can rent a canoe or a kayak to explore Lake Griffin's marshes. Among the wildlife and animals that visitors often see are osprey, bald eagle, blue heron, anhinga, alligator, raccoon, bobcat, coyote, and even bear.
"Have grandkids in town and want to show them the 'Real Florida'? Bring them for a paddle on the marshes of Lake Griffin," park manager Rachel Nunlist says on the park's website.
Lady Lake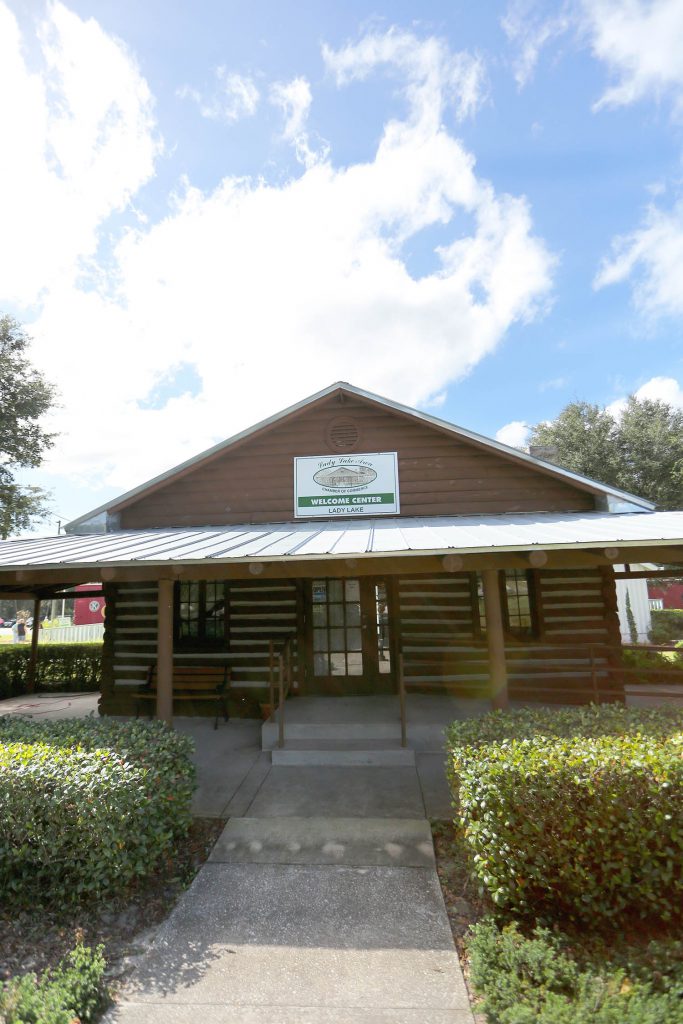 Population: 14,960
Size: 8.5 square miles
Lady Lake's picturesque streets are lined with moss-draped oak trees that were planted in 1886-87, and the cathedral arch formed by the massive oaks on Lady Lake Boulevard remains a beautiful sight today, just as when it was pictured in the Saturday Evening Post in 1929.
Lady Lake Town Manager Kristen Kollgaard cherishes all that her town offers residents and visitors.
"Lady Lake has a friendly, hometown atmosphere where we have something for everyone, from shopping to recreational activities for the whole family," Kristen says. "It is a great place to live, work, and visit."
Visitors driving into Lady Lake on U.S. Highway 441 will see the historic log cabin built in 1935 as the original Town Hall and now site of the Farmer's Market hosted on Tuesdays. Nearby is the Lady Lake Historical Society Museum housed in the old Train Depot with artifacts and educational exhibits showing Lady Lake's earliest Native American inhabitants and pioneer families. The museum also has a train display that depicts how Lady Lake looked in the 1940s and '50s.
Uncle Donald's Farm is a big farm tucked away on a country road, well, maybe not fully country, but it had a guard goose that lets owners know when guests arrive. You'll see animals here you won't see anywhere else: a red-tailed hawk, silkie chickens, a live panther, and even a baby alligator!
Enjoy a hay ride to see everything the big farm has to offer. Dress the kids in their country finery and enjoy a day of farm life. Guests can buy feed for many of the animals, though a sign reads, "Don't feed animals fingers."
Leesburg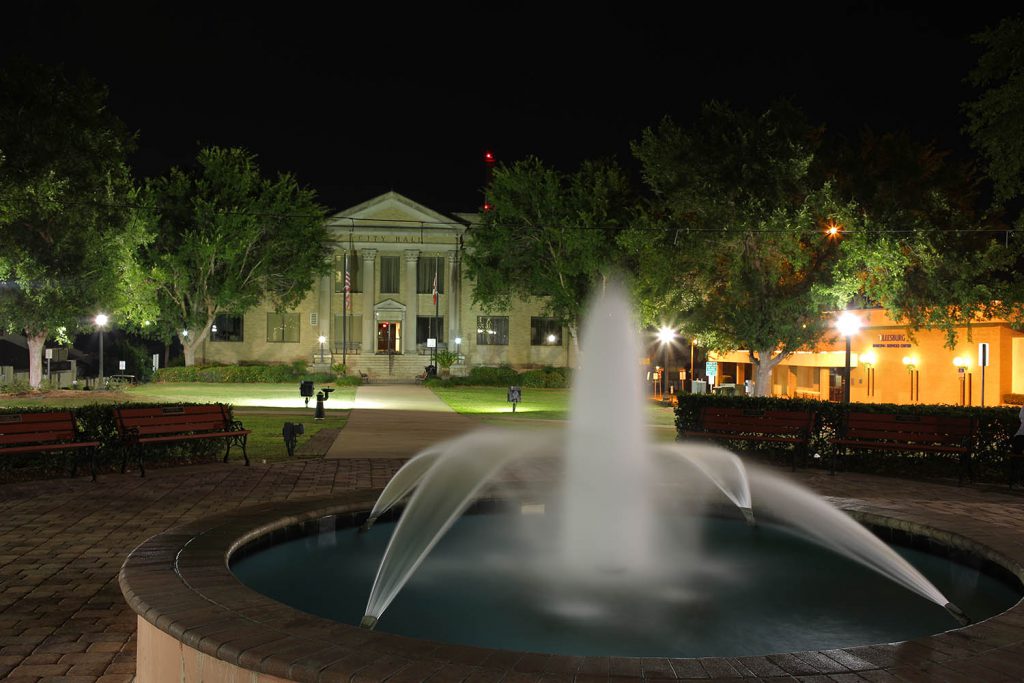 Population: 22,689
Size: 42 square miles
Leesburg offers a relaxed, hometown atmosphere and sense of community that makes visitors feel welcome and at home, according to City Manager Al Minner.
"What is best about Leesburg are our residents," he says. "They have such pride in our community and are actively working to make Leesburg the best place in Florida to live, work, and play."
Billed as the "Lakefront City," Al says Leesburg's historic character, natural beauty, modern elements, year-round events, and economic development components make the city a great place to visit and reside.
In particular, the city is completing the Venetian Gardens Master Plan, which involves improving Rogers Park, Ski Beach, and construction of a new community center. As a picturesque 64-acre park on the west shore of Lake Harris, Venetian Gardens is one of Leesburg's prized attractions. The park has several landscaped islands separated by serene, meandering canals, along with a pavilion, benches, and wooden bridges popular with runners, cyclists, and nature lovers.
A boat launch at Venetian Gardens is one of Leesburg's three boating and recreation access points to the Harris Chain of Lakes, and a Kids Korner playground and splash pad also are nearby, which are a big hit with children and families. The chain of lakes also attracts nationally known professional fishing tournaments and is also great for year-round fishing and water sports.
Historic downtown Leesburg has an array of shops and restaurants and is home to Beacon College, an expanding, private, nonprofit college that is the first accredited institution of higher learning to award bachelor's degrees exclusively to students with dyslexia, ADHD, and other learning disabilities.
The Leesburg Partnership sponsors a Food 'n Truck Flick Night every month on the second Saturday. With a plethora of food offerings, families can enjoy a great movie at dusk sitting on blankets or chairs in Leesburg's beautiful Towne Square. Lake Square Mall offers shopping, dining, movies, and entertainment.
"Leesburg is well known for its three-day Bikefest, which attracts thousands of visitors from all over the country," Al says of the event slated for April 26-28 in downtown Leesburg. "Our annual Fourth of July fireworks show on Lake Harris is also spectacular."
Other popular events include many activities at Christmas, the Leesburg Black Heritage Festival and Martin Luther King Jr. Parade, Leesburg Fine Arts Festival on Main Street, a festive Mardi Gras, Juneteenth Celebration, and Food Truck-n-Flick Nights.
Every year, the city also hosts a series of collegiate fast-pitch softball tournaments and youth baseball tourneys, as well as in-door kart racing, carnivals, car shows, and other special events.
The Leesburg Lightning collegiate summer league baseball team plays in historic Pat Thomas Stadium. Built in 1937, the stadium originally was the spring training home to a Philadelphia Phillies minor-league team.
Golden Triangle
Astatula • Eustis • Howey-In-The-Hills • Mount Dora • Tavares • Yalaha
The Golden Triangle in Lake County offers outdoor activities from fishing to boating to flying, and celebrations of holidays and special events at the annual festivals staged throughout the area. The cities of Eustis, Mount Dora, and Tavares make up the Golden Triangle, and a smaller triangle to the south includes the towns of Astatula, Howey-in-the-Hills, and Yalaha.
Astatula
Population: 2,016
Size: 3.2 square miles
Astatula, considered the center point of Central Florida, is on the eastern shore of Little Lake Harris, one of Lake County's finest areas for fishing and boating. The outdoors is the focus of many of the town's attractions. The Clay Island area has six miles of multi-use trails, and plenty of wildlife and birds to see from the trails or the observation towers. For off-road enthusiasts, the Central Florida Motorsports Park has motocross tracks, ATV trails, and a mud pit. Stanley Pond Adventure Farm offers a variety of family-friendly activities, including airboat rides, horse rides, a jumping pillow, slides, Halloween and Christmas celebrations, and more.
Eustis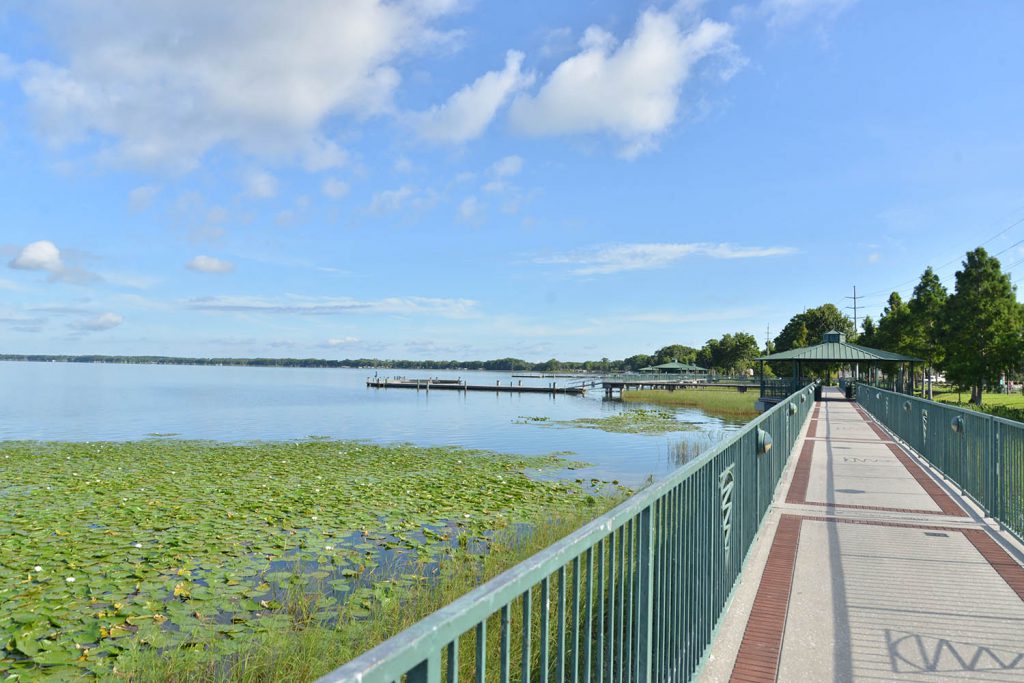 Population: 20,827
Size: 11.4 square miles
Eustis may be best known for celebrating American history with Georgefest, honoring President George Washington, but local history also has a prominent place in the city.
Ferran Park, named after Eustis pioneer and businessman Edgar L. Ferran, was the city's first public park. Today, the park and the historic Alice McClelland Bandshell host the city's big events and holiday celebrations along Lake Eustis. The Eustis Historical Museum details the stories of sites such as the Clifford House, the Citrus Museum, and the Unity Bell Pavilion, all related to the city's early homesteaders.
Georgefest is a time-honored tradition attracting about 30,000 visitors over three days each February. Started in 1902, it's the oldest Georgefest in Florida, and the second-longest-running festival of its kind in the country. The African American Heritage Festival and parade also have been staged annually in February for the past 25 years.
The Lake County Fair is approaching 100 years, having begun in 1921 as the Florida Sportsman Exposition. Eustis is home to the April event, which includes entertainment, carnival games, food vendors, educational activities, as well as competitions in crafts, cooking, baking, and livestock.
Music festivals and fairs—such as the relatively new Busker Festival, which features street performers each spring—also are popular attractions. The historic downtown area is home to the Bay Street Players Theater, unique shops, and restaurants. Works of art are sprinkled throughout downtown, and the Lake Eustis Museum of Art offers fine art exhibitions and art classes.
"We've got great festivals and a lot of activities to bring people here," City Manager Ron Neibert says. "Add to that the makeup of the community, the great location, and the makeup of downtown, and there are a lot of lifestyle activities for people."
Howey-In-The-Hills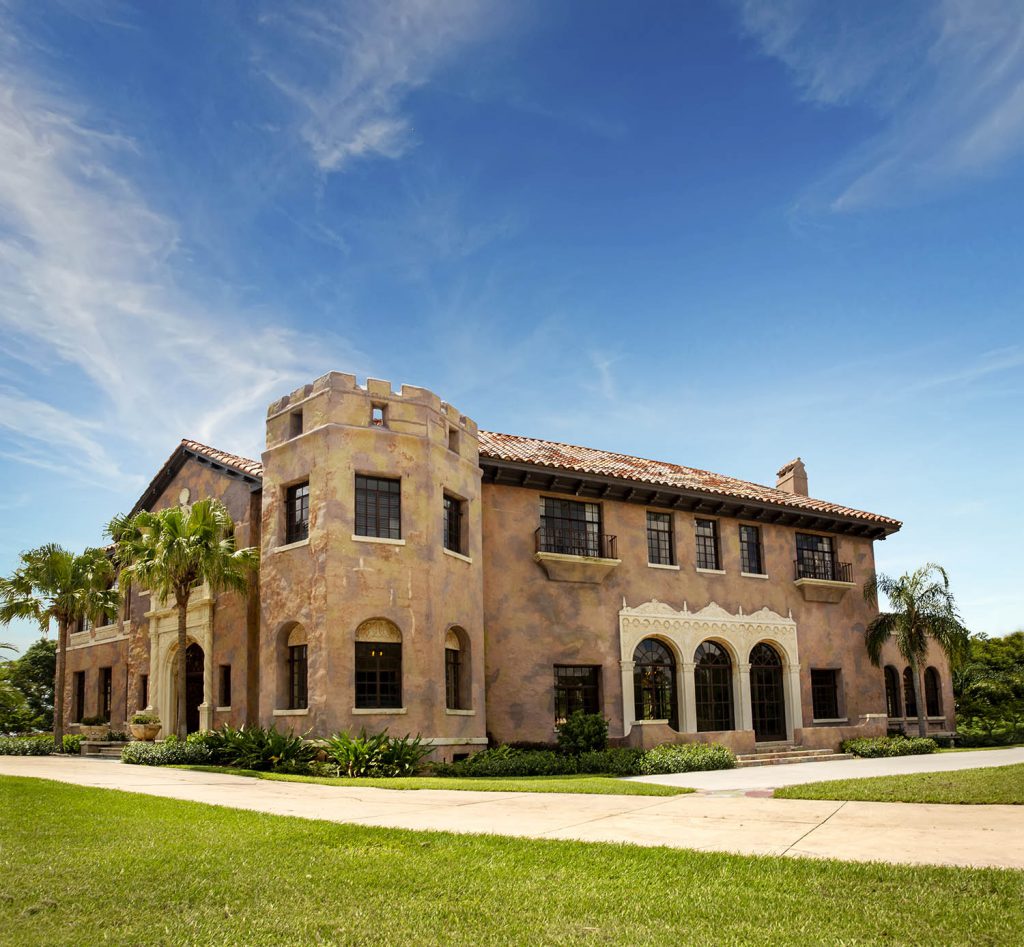 Population: 1,166
Size: 2.7 square miles
When anyone thinks of Howey-in-the-Hills, iconic landmarks such as the Howey Mansion and the Mission Inn Resort and Club immediately spring to mind. The mansion has been restored to its former glory from the 1920s, when it was built by the town's founder, William John Howey. In fact, architecture of the '20s is predominant in the town, which promotes itself as a quiet and safe community focused on family living. Mission Inn Resort continually receives high marks from travelers and locals for its pro-caliber golf courses, fine dining, and spa. This rural village also is surrounded by lakes, rolling hills, and the natural beauty of Griffin Waterfront Park and the Sara Maude Mason Nature Preserve. A new site, Blevins Patriot Park, is a small but idyllic garden spot dedicated in 2017.
Mount Dora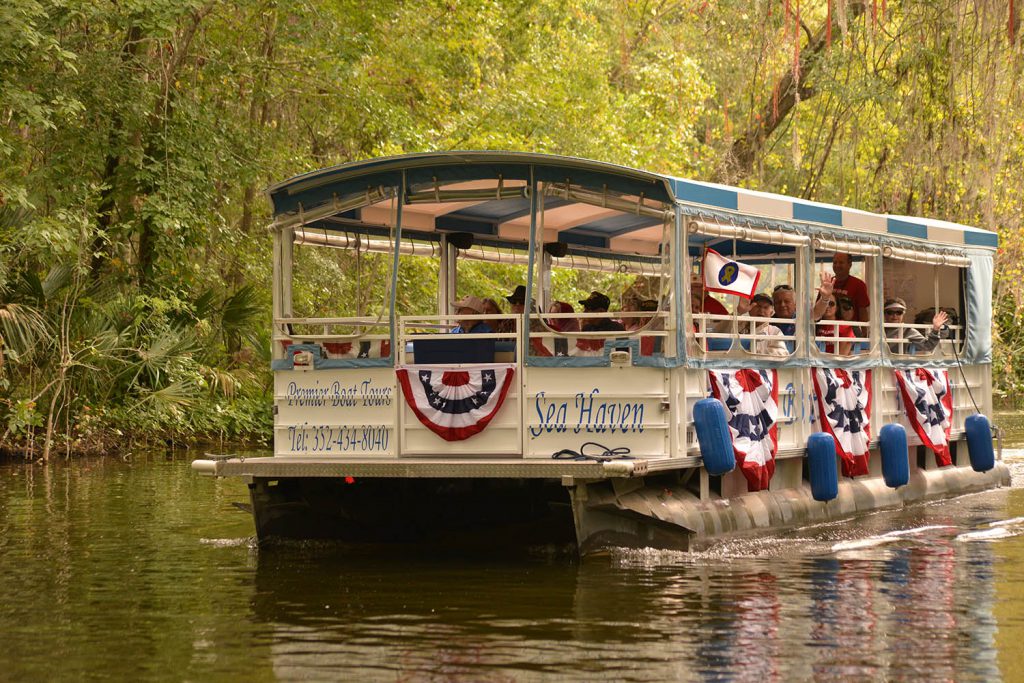 Population: 13,916
Size: 9.3 square miles
Mount Dora offers a unique experience for visitors with its New England architecture, scenic views of Lake Dora, and artsy downtown businesses. Some of the best attractions for visitors are the city's 34 festivals throughout the year, City Manager Robin Hayes says.
The large events, such as the Mount Dora Arts Festival in February and the Mount Dora Craft Fair in October, bring upwards of 250,000 people into the city, and smaller events bring tens of thousands.
Among the other crowd-pleasers hosted by "Festival City" are the Bicycle Festival in October, the Scottish Highland Festival in November, the Seafood Festival in August, Light Up Mount Dora during the Christmas holidays, the African-American History Festival in February, and Independence Day festivities that include fireworks over the lake.
Mount Dora also brands itself as a great arts and shopping district in a historic downtown area. Unique shops and boutiques specialize in hand-crafted gifts, arts and crafts, spices, wines, sculptures, bath and body, flags, clothing, pets, and more. Shoppers who love art can find the Mount Dora Center for the Arts and several art galleries on the downtown streets.
"Visitors come to Mount Dora to see the charm of yesteryear in our city," Robin says. "We have specialty boutiques, unique restaurants with a range of flavors from around the world, and sights which make us an excellent walking city."
The Mount Dora Community Building Theatre has been renovated with a state-of-the-art sound system and books national acts such as Blue Öyster ult, Nitty Gritty Dirt Band, Southside Johnny & the Asbury Jukes, Wynonna Judd, and many tribute bands.
Tavares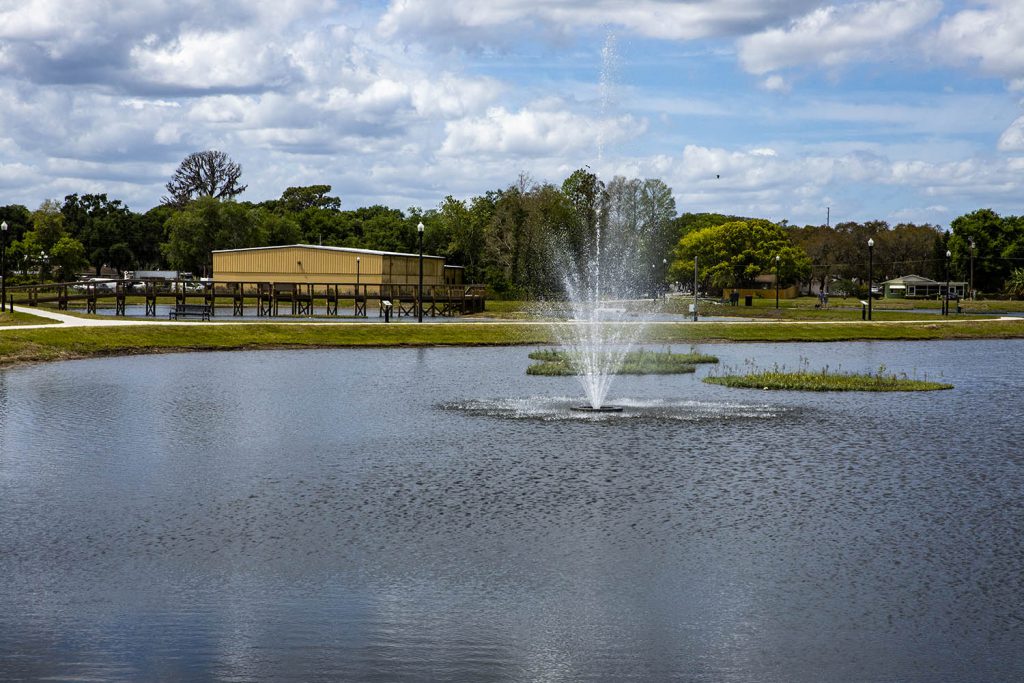 Population: 16,865
Size: 10.9 square miles
This city on the shores of Lake Dora is enjoying a major revitalization of its downtown area.
The Ruby Street Stormwater and Beautification Project is boosting downtown's retail and entertainment businesses, as several new restaurants and shops have opened recently. In addition to receiving new stormwater pipes, Ruby Street also has been repaved with hand-laid ruby red bricks.
Tavares Ecological Park, part of the beautification project, opened this year. The scenic eight-acre walkable park has five small retention ponds that filter out stormwater pollutants before water is discharged into Lake Dora. Paved trails and wooden bridges that lead around and over the retention ponds are designed to attract visitors to the park, the first of its kind in Florida.
Follow the red brick road to the boarding station for the Royal Palm Railway Experience. The tourist train rolls between Tavares and Eustis, a pairing of the Golden Triangle and the "Golden Age" of travel. Daytime rides, dinner trains, morning brunches, and theatrical presentations—including "The Wizard of Oz"—are all part of the railway that is reminiscent of the streamlined passenger trains that once served Florida.
Tavares also continues to capitalize on its branding as "America's Seaplane City." On any given day, visitors to Lake Dora can look skyward and see seaplanes taking off or splashing down upon arrival. Wooton Park and Pavilion on the Lake host dozens of events and special occasions, including weddings, barbecues, dragon boat races, and professional personal watercraft competitions.
Yalaha
Population: 1,044
Size: 14.5 square miles
Two namesake businesses are not only synonymous with Yalaha, they are known throughout Lake County: Yalaha Bakery and Yalaha Bootlegging Co., next door to each other on County Road 48.
Yalaha Bakery has a German motif and serves German-style foods that draw rave reviews: bread, schnitzel, bratwurst, sauerbraten, Reubens, and desserts including pies and cakes with streusel and Bavarian cream.
Yalaha Bootlegging Co. sells genuine moonshine and brandy, all made from certified organic blueberries grown on 13 acres at Blue Bayou Farms. The site includes a farmhouse kitchen, a greenhouse for vegetables, and a rustic country store that sells homemade fruit pies, meat pies, produce, and cheese. The owners also offer tours, u-pick blueberries, and tastings of the moonshine, brandy, and other drinks.
The town is known for other farms as well, such as Green Acres Fernery and Citrus on High Street, which offers u-pick blueberries each March and blackberries and peaches in April.
South Lake
Clermont • Groveland • Mascotte • Minneola • Montverde
South Lake County features lush rolling hills, a rare sight in Florida, and that gives the area its matchless beauty and outstanding topography. Add to that the Choice of Champions, Clermont, the pristine lakes, and inviting small towns—Groveland, Mascotte, Minneola, and Montverde—and you have an ideal destination for great fun.
Clermont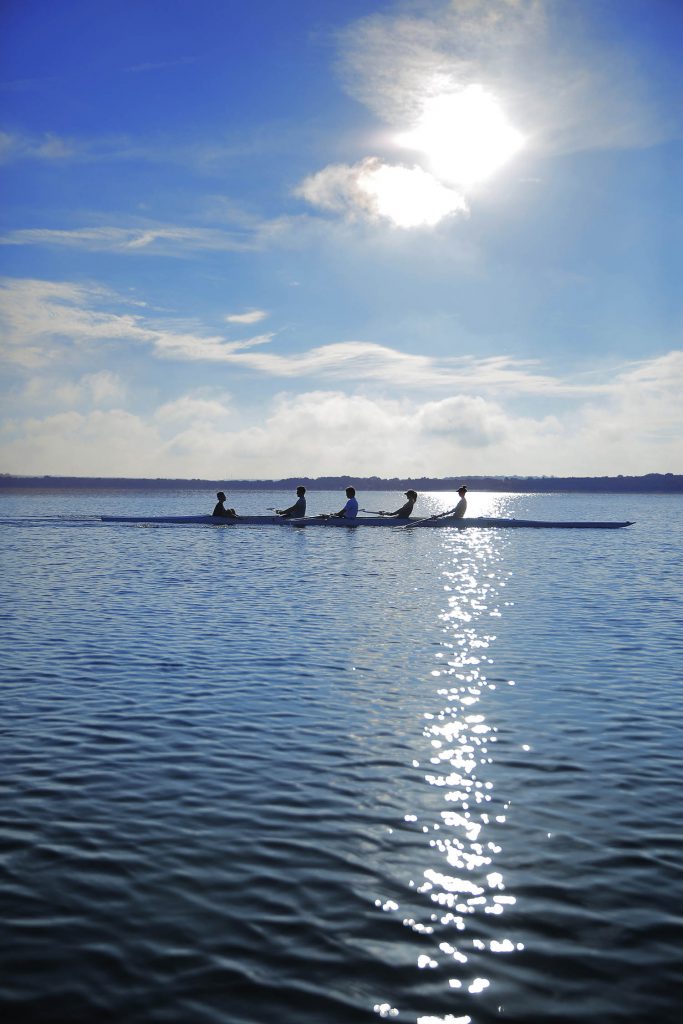 Population: 33,5497
Size: 16.82 square miles
Clermont is known as the Choice of Champions because of its international reputation as a training ground for elite athletes. The combination of beautiful lakes, challenging hills, and warm climate makes it a perfect place to train and compete.
Home to the National Training Center, a 37,000-square-foot fitness facility with a track-and-field complex that includes a 400-meter outdoor track, Clermont has athletes coming from around the world. Many elite athletes, including Olympic hopefuls, train at the NTC.
Clermont offers a beautiful 10-mile clay loop that has become a mecca for runners, bicyclists, and those who love nature. Get away from the noise and traffic and run wild.
Residents were pleased to learn that Champions Pointe Disc Golf Course in Lake Hiawatha Preserve is among the sites for the 2020 Amateur Disc Golf World Championships. Scott Davidoff, parks and recreation director, worked with Mark Janssen, president of Orlando Disc Golf Inc., on the application and bid.
"When the city partnered with Lake County to create Champions Pointe Disc Golf Course, it was with the goal of being able to host local, statewide, national, and international events," Scott says. "The course has been a huge success for the city, and the feedback from the community has been phenomenal. As the Choice of Champions, there is no better place to host an event of this caliber, and we are looking forward to welcoming all of the athletes and spectators to showcase all that Clermont has to offer."
Located at 450 N. Lake Minneola Shores, the course has restrooms, and golf carts are welcomed. It's the longest course in Florida, at about 9,000 feet, and offers 18 holes.
Clermont is a hotbed for investment opportunities thanks to the implementation of the city's award-winning master plan. City Manager Darren Gray says, "It was another amazing year in Clermont, the Choice of Champions. In the last year alone, we've brought Clermont to new heights, and together, we continue to move Clermont forward."
Clermont is located at the center point of the state's under-construction Coast-to-Coast Trail, 101 miles to the Gulf of Mexico and equal distance to the Atlantic Ocean, inviting ecotourists from across the globe to "Meet Us in the Middle."
Visitors can enjoy Lake Minneola and its freshwater beaches. The city also boasts 23 parks and 14 lakes within the city limits.
Southern Hills Farms, a Central Florida U-pick blueberry farm, is a favorite among locals. Blueberry picking is conducted in April and May at 16651 Schofield Road.
Groveland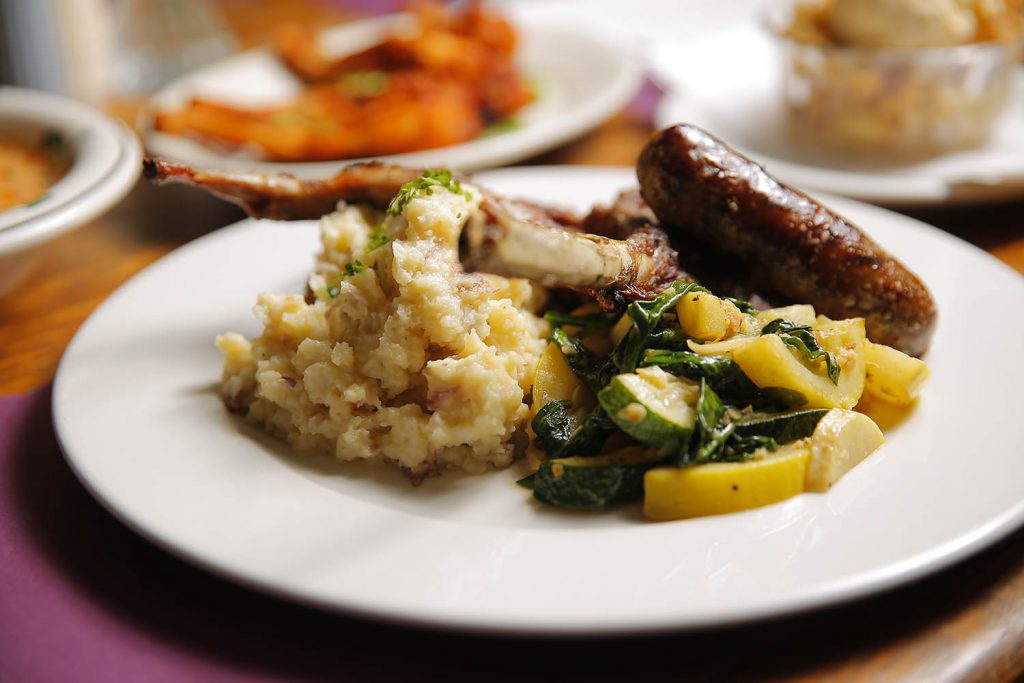 Population: 12,077
Size: 14.98 square miles
Between 2010 and 2014, Groveland enjoyed a growth rate of 15 percent, making it the fourth fastest-growing Florida city, according to the AreaVibes Growth Index. The city recently adopted a new brand, "City with Natural Charm."
The city hosts events such as a Christmas parade and movie nights with food trucks. Dining venues include Red Wing Restaurant, Ikaho Sushi Japanese Restaurant, and Coyote Rojo 2.
The Groveland Historical Museum is a wonderful way to learn of the town's rich and colorful past. Veterans Park, used by Korean War Veterans Association Chapter 188, features a monument to Korean War veterans.
Groveland is located in the southwestern corner of Lake County. This town is very scenic and home to Lake David Park, a wonderful venue for birdwatching and fishing. Groveland's popular Fourth of July celebration, one of the biggest events of the year, is presented at Lake Catherine Blueberries on State Road 19.
(Source: AreaVibes Inc.)
Mascotte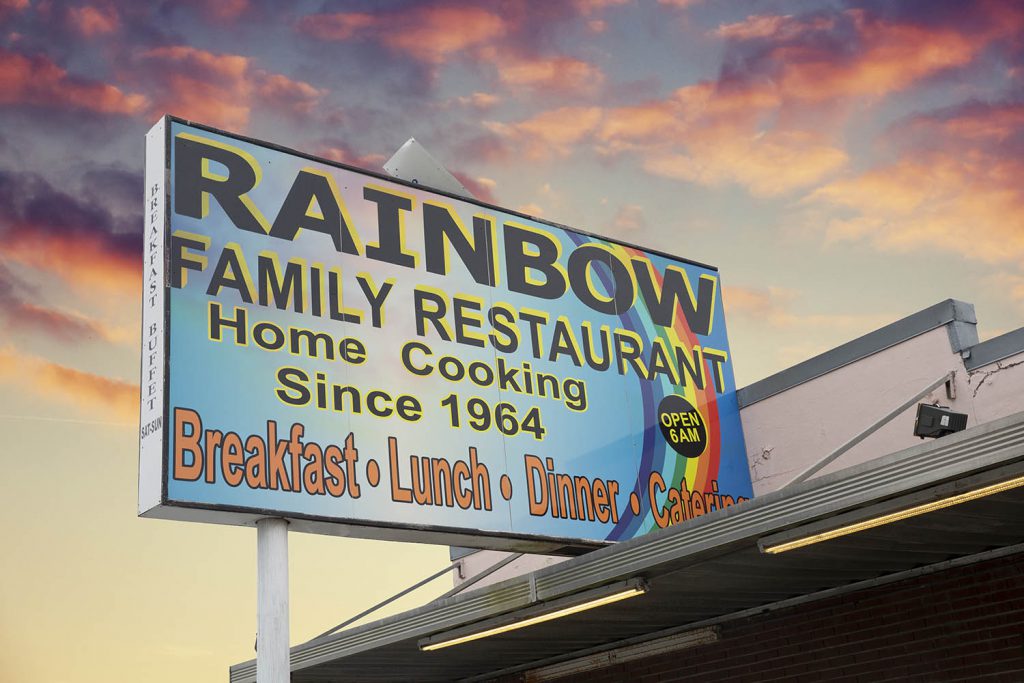 Population: 5,401
Size: 11.38 square miles
Celebrating culture and community, Mascotte is located west of Groveland on State Road 50 and offers plenty to do and see. The Tedder/Thomas Civic Center playground has four lighted softball fields, a basketball court, soccer field, and swings.
One of the town's most popular mainstays is the Rainbow Restaurant. Opened in 1964, the restaurant provides diners with a home-style buffet that includes fried chicken, vegetables, and, of course, mashed potatoes and gravy. Another wonderful dining option is Tacos De Don Ramon, featuring authentic Mexican food.
For exciting nightlife, be sure to visit The Breeze, where live music, drinks, and food await. Enjoy a great shopping experience at Jot Em Down, a popular retail store with antiques, shabby chic, primitives, home accent pieces, yard art, and much more.
Minneola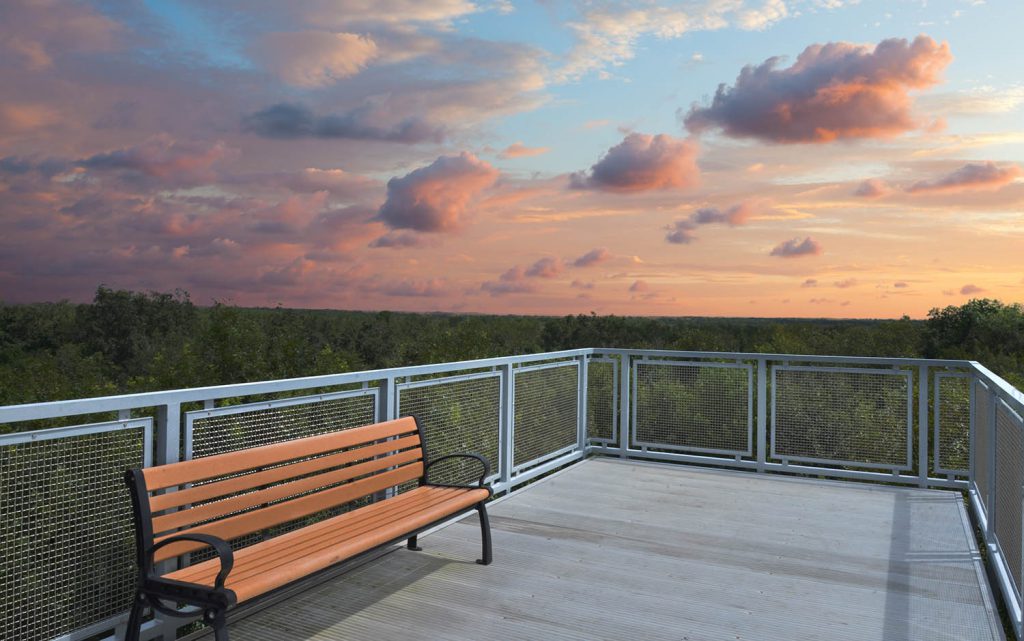 Population: 10,470
Size: 10.34 square miles
Minneola proudly uses the Native American interpretation of the area, as the town's name means "much water."
The town has received several accolades. First, the website niche.com ranked it as the best city in all of Lake County for millennials to live. Second, the AreaVibes website ranked Minneola as the most livable community in all of Lake and Sumter counties.
The 17-acre Minneola Trailhead Park is a paradise for avid outdoor enthusiasts with a playground, basketball court, dog park, and pavilion. For health enthusiasts, the Minneola Recreation Department offers several activities, including an adult/senior walk program, belly dance classes, line dance classes, and adult floor hockey.
(Source: AreaVibes Inc.)
Montverde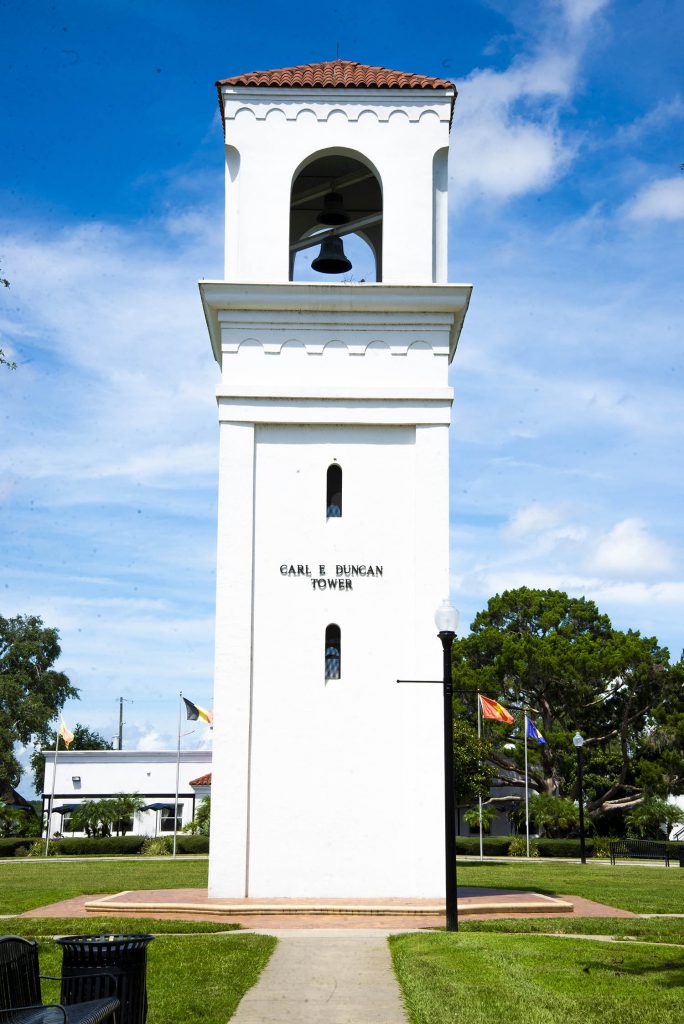 Population: 1,472
Size: 1.8 square miles
On the west shore of Lake Apopka, Montverde is 17 miles south of Tavares and 30 miles from Leesburg. The town takes pride in its rural character and easy-going lifestyle.
There's no shortage of celebrated athletes in South Lake County, and Montverde, a private boarding school, is home to its share. In fact, the girls varsity soccer team was 2019 state champions. The school, which celebrated its 100-year anniversary in 2012, also is home to the Soccer Institute of Montverde Academy.
Also nestled on the shores of Lake Apopka is Bella Collina, a golf club community situated among the rolling hills and best known for its luxurious, award-winning lakefront homes. It offers peaceful living just 30 minutes from Walt Disney World.
Popular sites to see include Harper House, listed on the National Register of Historic Places. Truskett Park is an excellent venue to enjoy a family picnic and stunning views of Lake Apopka.
Four Corners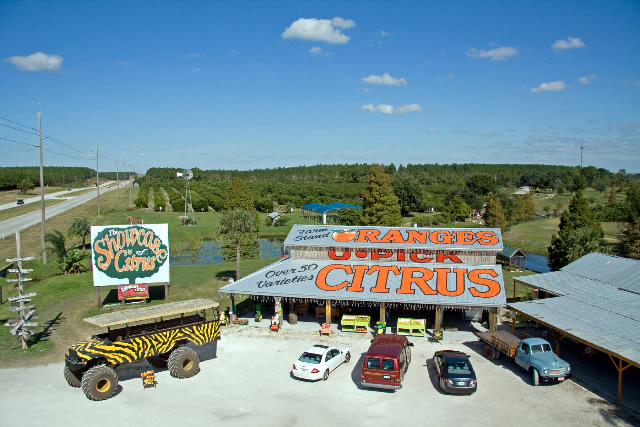 Population: 26,116
Size: 50.1 square miles
Four Corners was so named because it is the only community in Florida located in four counties—right at the quadripoint of Lake, Orange, Osceola, and Polk counties. It's certainly a unique place to visit. Located north along U.S. Highway 27 to Lake Louisa State Park, south along the same highway to Heart of Florida Hospital, west to State Road 33, and east to Walt Disney World, it's also known as Citrus Ridge.
It's home to Showcase of Citrus, where you can tour a 2,500-acre working citrus and cattle ranch on the world's largest ATV, specifically designed for the terrain in the area. Showcase of Citrus is open every day of the year from 8am-7pm. There's also a gem mine and a chance to pick Florida citrus in season.
The nearby Green Swamp Wilderness Preserve is a place where visitors can enjoy natural Florida. It's a favorite of master birders and those who enjoy exploring the rich plants and trees native to Florida. Please note, certain areas are off-limits during hunting season. See swfwmd.state.fl.us for information.