Participants will compete in amateur and pro divisions at the January 11, 2020 crappie tournament at Tavares, FL
Crappie anglers from several states will travel to the Harris Chain of Lakes at Tavares, FL for a Crappie USA Tournament Trail event presented by Bass Pro Shops Cabela's. Local and traveling anglers will be vying for cash, prizes, and an opportunity to compete at the 2020 Crappie USA Classic which will feature a guaranteed payout of $125,000 in cash and prizes.
Anglers fishing the January 11, 2020 event will be testing their crappie fishing skills against other anglers and whatever Mother Nature has in store. Often in the past the winning fish have came from Lake Dora but sometimes Lake Griffin is the ticket to the winner's circle.
The Harris Chain is compatible with various methods of fishing. One-poling, tightlining and pushing all work with great success. Most anglers like to tip with minnows to improve their chances. Planner boards have become more popular in recent years as more and more anglers learn to use them for crappie.
January weather in Florida can be quite erratic so plan accordingly. It is Florida, but cold fronts come through and warmer clothing is required when they do. The fish often respond to the cold fronts too, so be sure and have a cold front back up plan in mind.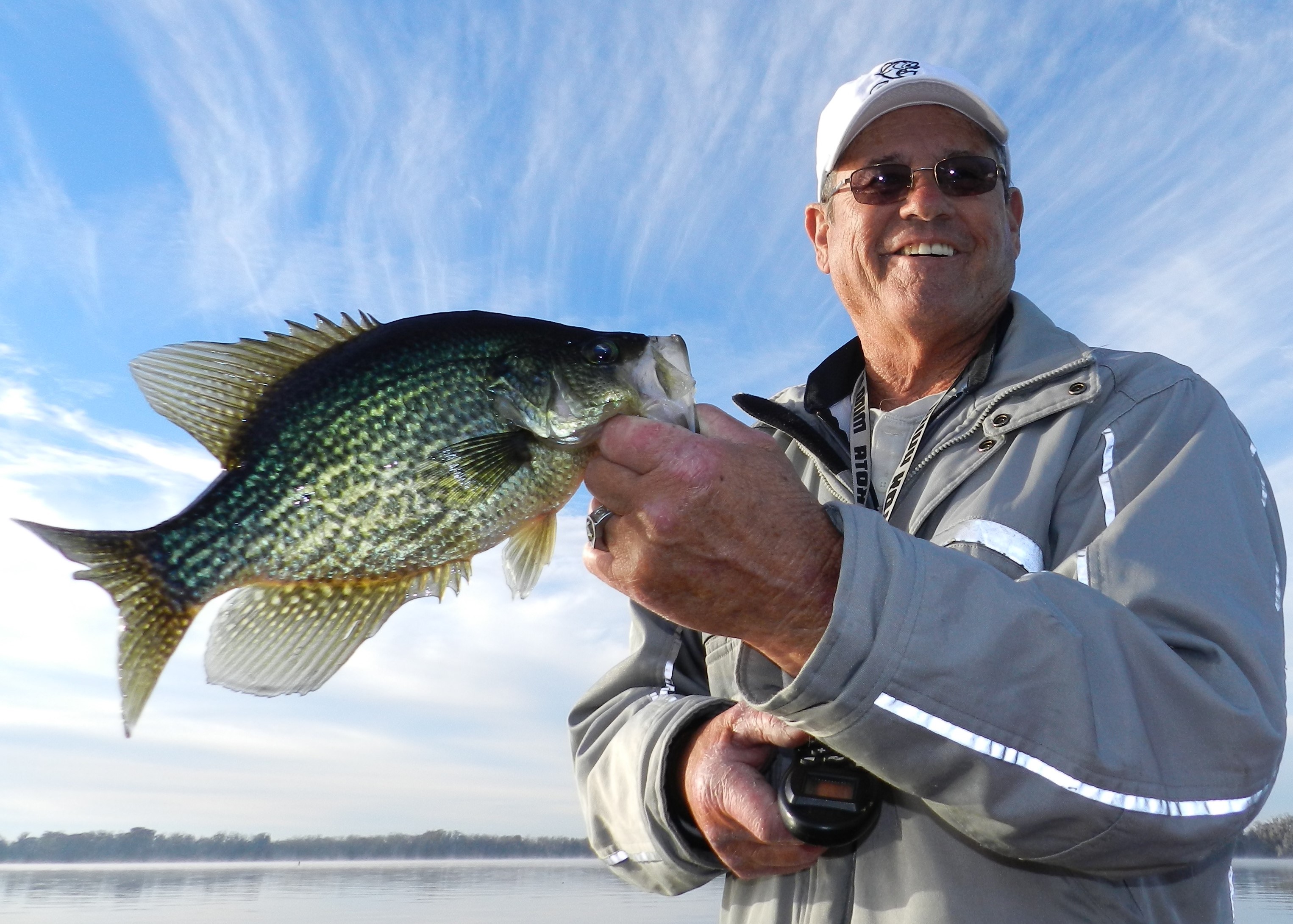 How to Enter
Teams may consist of one or two anglers, with a third member allowed if the angler is under the age of 16 years old. Early registration can be accomplished on the CUSA website at https://www.crappieusa.com/Tournament_Registration.cfmTeams may also enter by calling (502) 384-5924 or by entering at the mandatory pre-tournament seminar on the night before the tournament begins. Entry fees vary by length of tournament. All fees are posted on the website linked above. Late entries are subject to a $25.00 late fee.
Participating anglers must be a member of the American Crappie Association (ACA).
Sign up at https://www.crappieusa.com/Membership_Information.cfm where the various levels of membership are available. Each membership will include a subscription to the Outdoor Journal, the official publication of Crappie USA, and one of the top crappie fishing publications in the nation.
Registration and Seminar
Late registration and a pre-tournament seminar will be held the day before the tournament at Civic Center, 100 E Caroline St, Tavares , FL 32778.
Late Sign-in begins at 5:00 pm and runs to 7:00 pm. A National Sponsor Field Test Product Drawing accompanies the seminar starting at 7:00 pm local time. This seminar is open to the public. Those not fishing the event are encouraged to attend this meeting and meet some of the region's top crappie anglers.
The Weigh-In Site
The tournament weigh-in will be held at Lake Dora Boat Ramp, Tavares, FL. The weigh-in begins at 3:00 pm and all anglers are required to be in line by 4:00pm. This is the perfect opportunity for non-competitors to learn how the big ones are caught. Interviews of the top 5 teams are conducted following the weigh-in.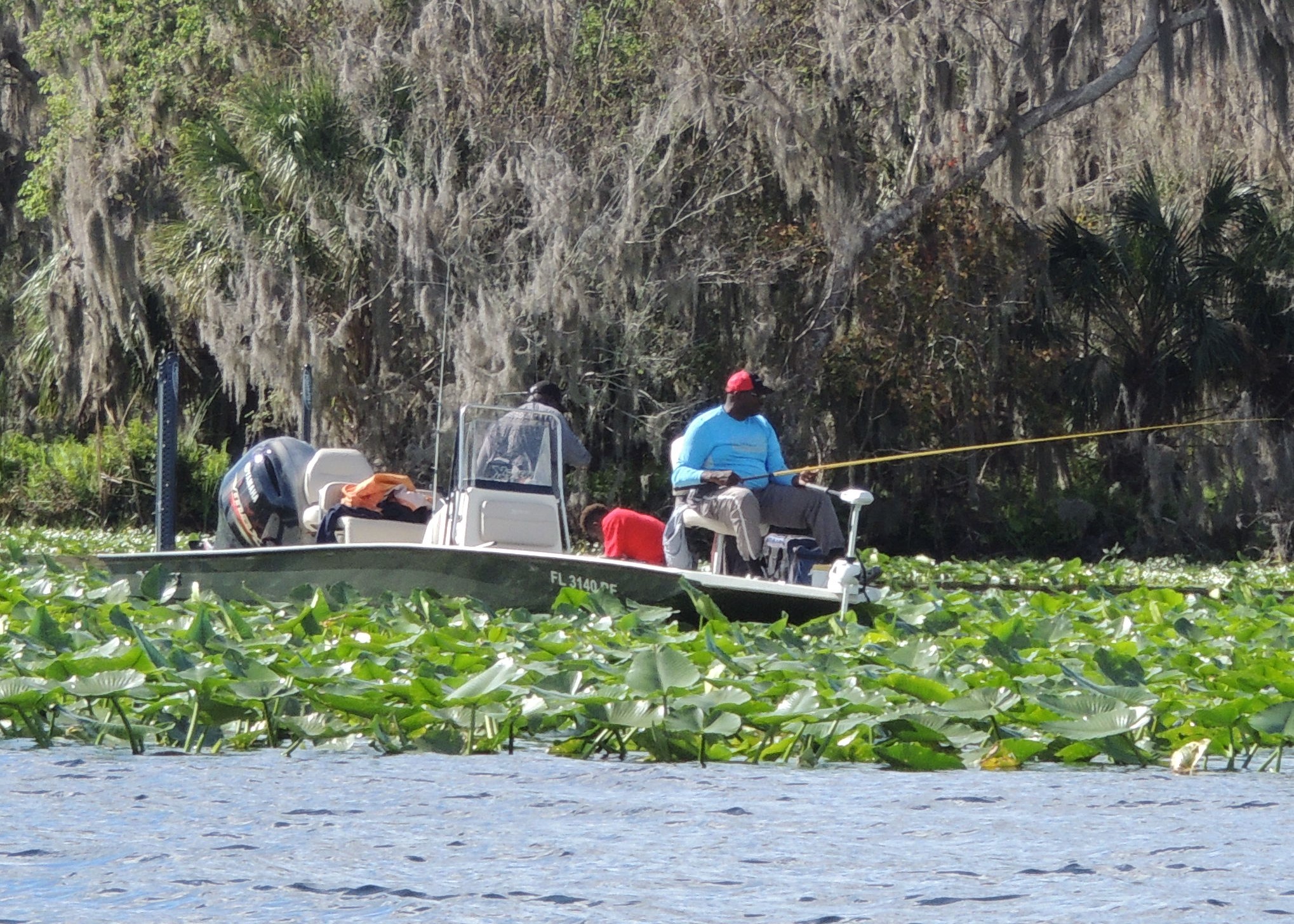 Sponsor and Host Lodging Site
Tavares and CUSA welcomes all Crappie USA anglers and their guests to the area and hope they take the opportunity to enjoy the local attractions and amenities.
Host lodging is provided by:
[1] Key West Resort, 129 W Ruby St, Tavares, FL. 352-508-5344 [2] Comfort Inn, 1380 E Barleigh Blvd, Tavares, FL. 352-253-2378
The number of rooms in the area may be limited. It is recommended that participants make their reservations early.
Crappie USA "Free Crappie Kids Rodeo"
A FREE Crappie Kids Fishing Rodeo will be held in conjunction with the tournament at the weigh-in site.
Sign up for the Kids Rodeo will be Saturday morning at 8:00 am with fishing from 9:00 am – 11:00 am. The Crappie USA Kids Fishing Rodeo is a chance for children of the area to get out and enjoy nature, do a little fishing and win some prizes. An adult must accompany all participating children. The event is free to all children 12 years of age and under. All participants are eligible for a chance to win one of the six, Crappie USA $1,000.00 scholarships. The scholarships are awarded annually at the CUSA Classic.
Crappie USA and their anglers have contributed $372,000.00 to the "Crappie Kids" Scholarships since 1997. CUSA is very proud to be a part of the education process for the youngsters who participate in the tournaments as adult/youth teams and those who fish in the Crappie USA Kids Fishing Rodeos.
The Classic Championship
The CUSA Classic Championship will be held October 22 – 24, 2020 at Green River Lake, Columbia, KY. The 2020 Crappie USA Classic presented by Bass Pro Shops and Cabela's features a guaranteed payout of $125,000 in cash and prizes.
National Sponsors
National Sponsors of Crappie USA are: Bass Pro Shops Cabela's, Ranger Boats, Mercury Marine, Mustad Hooks, Minn Kota, Humminbird, Talon, Lake Master Maps, Gamma, B'n'M Poles, Driftmaster Rod Holders, Ego Nets, Xtreme Bait Systems, Cumberland Crappie Double Seats, Brushpile Crappie, Charlie Brewer Slider, Crappie Now Magazine, Church Tackle Co., Jenko Fishing, Big Bite Baits, Lake Cumberland CVB, Crappie Magnet, AWD Baits, EFX Graphics, Fin n' Frames, Crown Trophy, JR Madd Breading, WavePro, Freaky Franks Tackle, EZ Drift, Allegro Marinades, and Aftco Clothing.
For more information on the Classic and other CUSA events visit the website at  www.crappieusa.com and Crappie USA Tournament Trail Facebook Page.